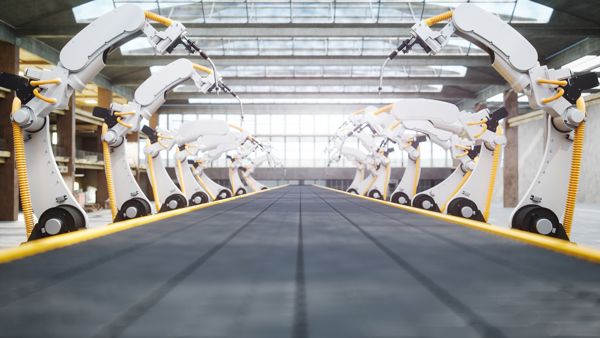 Modernising Manufacturing | Why manufacturers should embrace change and challenge the status quo
How to build competitive advantage?
The means of production has fundamentally transformed in recent times as industrial businesses evolve into digitally-connected, tech-enabled operations.
By combining physical tools (robotics, 3D printing, augmented reality and mobile devices) with digital advances (cloud computing, advanced analytics and the Internet of Things), manufacturers are embracing change and challenging the status quo.
Such a move brings a wealth of opportunities to drive productivity improvements, cost-savings, market differentiation, customer insights and new revenue streams. The challenge for businesses lies in how best to harness the disruptive force of these technologies and translate it into competitive advantage.
The challenge for businesses lies in how best to harness the disruptive force of digital technologies
This challenge can be seen in the divide between those seeing the value and those leveraging that value as a platform for growth. But why does that divide still exist? If the argument for industrial digital adoption has been won, and studies prove that to be so, why are businesses still hesitant to pull the trigger on investments?
Why aren't manufacturers realising the step-change improvements available to them?
Possible explanations may lie in boardrooms, with decision-makers struggling to define their organisation's digital strategy or the potential return on investment.
It may lie within the IT infrastructure, with legacy systems stalling progress. Or it may be more cultural, with current methods seen as "good enough for now" and no time set aside to identify new ways of working. Or it may be as simple as the scale of change required. Digital tools and data have profoundly altered the way we live, work and communicate with each other.
For manufacturers, they have transformed every task their organisation performs – from purchasing and HR to production, distribution and after-sales support. That can be overwhelming for those yet to meaningfully embark on their digital journey.
Yet, the imperative to adopt is only becoming more urgent. The frequency and scale of supply chain disruption, extreme weather events, geopolitical tensions and economic crises are all on the rise.
Grasp the concept of digital transformation and its potential
At the same time, manufacturers face mounting pressure from more agile competitors, greater regulatory compliance – particularly regarding carbon emissions and the drive to net zero, and challenging new customer expectations.
In order to become more resilient and responsive to whatever the future may bring, manufacturers must grasp the concept of digital transformation and its potential to optimise their operations, empower employees, engage with customers, and transform their products and services.
Now is the time for manufacturers to take their willingness to embrace physical technologies, as seen in the previous revolutions driven by steam, electricity and robotics, and apply it to digital solutions.
What's important to note is that this 'Fourth Industrial Revolution' is as much about knowledge, strategy and collaboration as it is about technology.
How can we help you today?
Dive into our knowledge and best-practices