Manufacturing: 
the driving force of our global economy
Manufacturers are facing rising costs and a vulnerable supply chain. Advantages of automation, AI and machine learning have caused a shift towards smart factories and data-driven manufacturers.
Welcome to the 2023 Manufacturing Agility Assessment
A report in collaboration with The Manufacturer. Discover where manufacturing is today in terms of agility?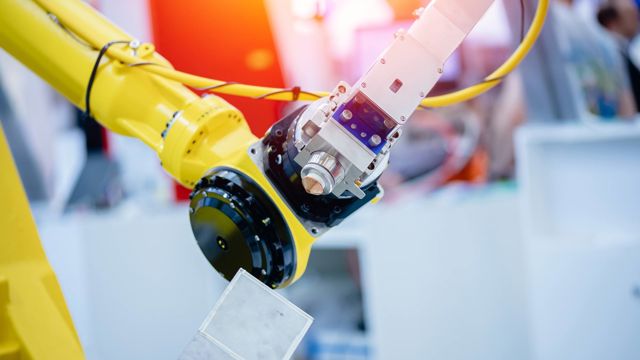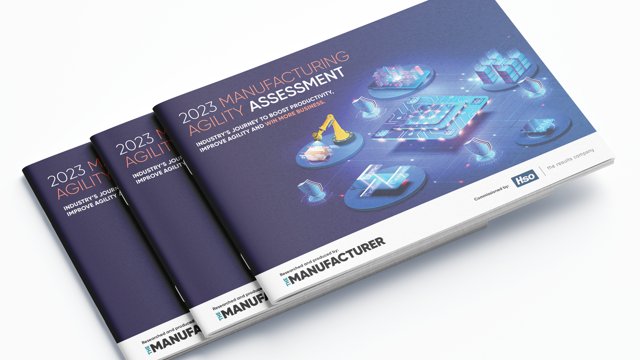 manufacturing
How can we help?
Stay competitive, innovative and resilient.
Scaling the Smart Factory
How to leverage connectivity, automation, data and AI and actually scale smart factory use cases and initiatives? Our best practices, experience and Microsoft's Azure AI Platform help you get there. 
Supply Chain Resiliency
We bring the end-to-end process together and create one source of truth. Thanks to intelligent insights, we help our customers to manage their global supply chain and get a grip on costs.
Connected Service
Based on best practices and adding intelligence with the latest AI tech, we enable you to generate more value with seamless, efficient, and cost-effective services. This will help your customers and end-users become more successful.
Transform and Support the Workforce
Modern workplace technologies support a secure employee environment. Smart tooling, AR and VR, can raise employee knowledge to the next level. 
Modernize ERP
Modernizing your ERP is critical to improve inefficient processes, enable innovation, get real-time insights and develop new business models. It is also the stepping stone to take full advantage of advanced data and AI technologies.
manufucturing insights & knowledge
Are you looking for something specific?
Customer cases
How we are helping other manufacturers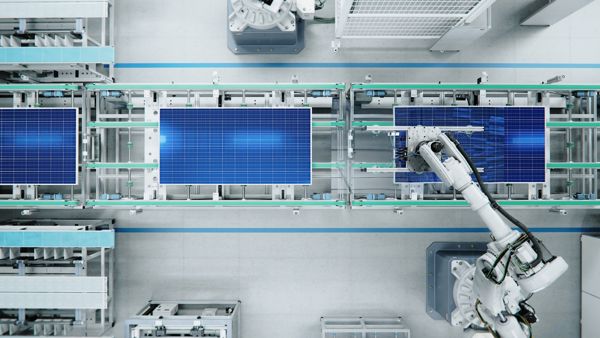 We use technology to transform the way you work
We use technology as a means of addressing the challenges and pain points common in manufacturing. By designing a clear digital roadmap, we bring transformation within reach.
Industry 4.0 - the digital, smart factory of the future - presents huge opportunities for manufacturing companies and technical service providers. But before you stuff machines with sensors, we ask another question: how can technology support the growth and continuity of your business? When the answer is clear, we design and build an application landscape that supports this strategy. 
Services & Offerings in Manufacturing
Our Manufacturing capability
Good to know: you don't need a new ERP to gain access to your data. However, when necessary, we bring legacy systems, SAP or Oracle, to the cloud, or implement cloud-based, modern applications. 
What sets HSO apart
HSO is your Business Transformation Partner with deep industry expertise and global reach, leveraging the full power of Microsoft technology to transform the way you work and improve your business performance.
Learn more about HSO
HSO International Global Delivery Capabilities
With a consistent global delivery methodology shared across all locations and global delivery centers, HSO's "Kernel" approach allows us to deliver template implementations worldwide, accelerating business transformation for multi-national companies at an affordable cost point with predictable outcomes.
24/7 Global Managed Services
Support core business systems while working proactively on transformation efforts that will secure future success. With everything from upgrades, migrations, continuous optimization and insights on improving business processes, HSO allows you to focus on your core business and innovate faster.
Large enough to serve, small enough to care
For more than 30 years we've measured our success in just one way-we win when our clients win. HSO is the agile, industry-focused alternative to large, traditional global SIs. Our goal is to drive improvements in your business performance by leveraging the power of Microsoft technology - accelerating the impact of digital transformation.