HSO's Graduate Programs
Skyrocket your career with our graduate programs and accredited certification opportunities at HSO around the world!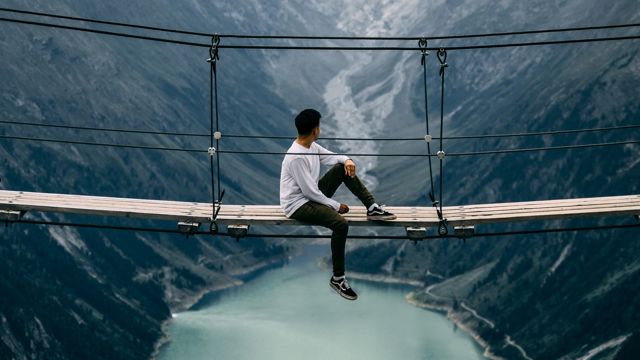 Introduction
As a graduate at HSO, you will work in an innovative, international environment and thanks to the range of challenging client projects you will have the opportunity to work on you will also be collaborating and learning with Microsoft specialists and experts worldwide.
What exactly is it we do?
We are a business transformation partner. We help our clients to work smarter and more efficiently by leveraging Microsoft technology to optimize their business performance and processes. You will advise them on Microsoft-based applications and systems, and then help them to implement them and be working to deliver the HSO mission daily.
Because you will be working with many different companies and brands this is a unique opportunity to gain a lot of industry knowledge and experience quickly and really skyrocket your career.
HSO is as dedicated to the certification and ongoing professional development of its people as much as it is to getting results for clients - because one simply cannot exist without the other. The HSO Academy enables us to attract, maintain and empower a world-class pool of talented performance-driven people around the world and facilitates a continuous commitment to empowering every person to accomplish more, keep evolving and achieve their full potential.
Europe (Netherlands)
Explore joining our Masterclass and Young Professional Program in the Netherlands, Europe.
North America
Find out more about HSO's Associate Consultant Training Program in North America.
United Kingdom
Learn about our Graduate Programme in the United Kingdom.
The HSO Masterclass (NL)
The HSO Masterclass takes place in Veenendaal (Netherlands) where we deliver an intensive training program especially for our junior consultants. Following the Masterclass you will be optimally prepared for your career in consulting and at the same time you will build up your international network with other HSO colleagues.
How long does it take?
Masterclasses can range from 3 to six weeks. After the Masterclass you will be fully involved in client teams as a Trainee Consultant. A Senior Consultant will be both your buddy and your mentor who will give you full support and ongoing coaching as you progress your career from trainee consultant through to senior and lead consultant.
Who participates in the HSO Masterclass?
The HSO Masterclass is an international program in which all junior consultants from our worldwide offices participate. This allows you to network with your international colleagues right from the start and be part of a thriving performance-driven global community.
Do I need a University Degree to participate?
A University Degree is not always required and will differ from country to country. Contact your nearest recruiter to find out more and register with us to see if you are eligible.
What content is taught?
In addition to training across various modules of Microsoft Dynamics 365, the program also includes workshops to develop your communication and presentation skills and  workshops simulating client situations. You will also gain an insight into our HSO project methodology and your participation in the HSO Masterclass will be fully endorsed with Microsoft certification upon completion.
What happens after Masterclass?
The Masterclass is also the gateway to our Young Professional Program at HSO.
The HSO Young Professional Program (NL)
Launched in 2014, the purpose of the Young Professionals Program at HSO is to provide ambitious masters graduates a way to discover the full possibilities in IT and Business consultancy and giving them an opportunity to skyrocket their career following participation in the HSO Masterclass.
We provide classroom training on topics critical to consulting and client success this includes Business Applications training with multiple different specializations, consultancy skills, project methodologies and negotiation handling.
Will I be working on client projects at the same time?
Yes! You will be working on client projects to gain on-the-job experience with a built-in mentoring, coaching and feedback program as part of this.
Is this an accredited training program?
Yes! At the end of your program, you will be tested and certified through globally recognized Microsoft exams, cross-team projects and our famous business case.
Graduate Programme (UK)
Are you a bright, motivated graduate with 1 to 3 years plus work experience looking for a career in consulting in a 'Sunday Times Top 50 company', where people matter?
Our graduate training starts with a 4 week, in-depth, consulting masterclass in the Netherlands – fully expensed, including living allowance, all meals and accommodation less than an hour from Amsterdam.
We will train you to be a specialist Associate Consultant
How to be confident communicating, engaging and advising customers
Interactive presentation workshops
How to manage your time effectively
How to anticipate and solve problems
Educate you to be fully conversant in Microsoft's D365 technology
Working as part of a team resolving issues and finding solutions offering insight and experience in businesses and their processes
We have been running our graduate scheme for the past seven years recruiting and developing our graduates into business associates who have a real impact on the business and for our customers.
You can expect an interactive and engaging programme of mixed class-room and customer site learning supported by industry experts and a company-wide enthusiasm for the graduate programme and the benefits it brings.
Upon concluding your 4 week masterclass, you will be mentored by our Senior Consultants, receiving real-life experience of working with our prestigious customers across the UK. You will join an elite, hand-picked team, dedicated to delivering solutions and we will continue to invest in your ongoing training, learning and career development.
HSO's Associate Consultant Training Program (US)
If you are a recent graduate looking for a way to start your career in technology then you have not just to the right place, but the best place! Our training program is developed specifically for graduates to learn about Microsoft Dynamics, consulting fundamentals and project management methodology.
Will I get certified?
Yes! The goal of this program is to become a Microsoft-Certified Consultant and work alongside other senior consultants implementing Microsoft Dynamics ERP and CRM solutions for our clients.
What does the training program include?
ACT training is a combination of classroom, self-study, and on-the-job formats and runs for approximately three months. During this time you will learn about Microsoft Dynamics 365, what it means to be a consultant at HSO and the methodologies we follow to run our projects.
What happens after I am certified?
Certified associate consultants will start working with client teams straight away with the support of our Senior Consultants for ongoing professional development and career progression.
Why choose HSO to skyrocket your career?
We offer a competitive benefits package including mental, dental, vision, plans
Flexible spending accounts (FSA) and dependent care accounts DCA) and health reimbursement accounts (HRA)
Retirement 401(K) plans with a company match
We are committed to work-life balance with unlimited paid time off, flex time and paid holidays
We reward great work with performance-based bonus plans and Presidents' Club trips for top performers
Employee wellness is a top priority for us and we reimburse employees health and wellness memberships
For consultants who spend a lot of time on the road, we compensate you with our Road Warriors Program
We continually invest in your professional development
Find out more about our Graduate Programs
Get in contact with one of our recruiters to discuss your options or to ask any questions.