Analysts & HSO
Hear what leading independent research firm analysts are saying about HSO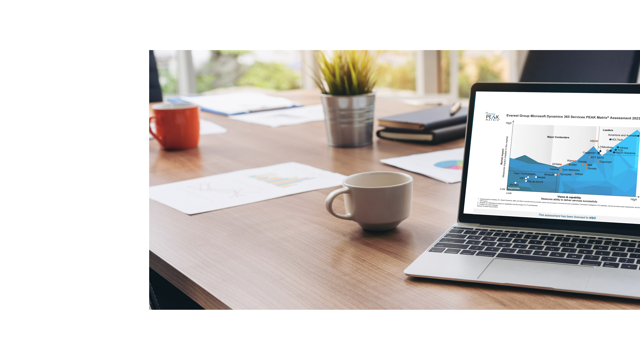 Reports & Assessment
Leading independent industry analyst firms such as Forrester and The Everest Group recognize HSO's continuous expansion, industry- first vision and strong technical capabilities in Microsoft Business Applications. See what analysts are saying about HSO and how they are helping clients accelerate digital transformation.
Everest Group
HSO has been positioned by Everest Group as a Major Contender in the Microsoft D365 Services PEAK Matrix® Assessment 2023. In the report, HSO is recognized for its investments in developing a comprehensive suite of IP tools and solutions, its proactiveness, technical expertise and its depth of partnership with Microsoft. 
Forrester
Forrester recognizes HSO among 15 top Microsoft Business Applications service providers. HSO entered The Forrester Wave™: Microsoft Business Applications Services, Q4 2021 report  as a contender. This was the first time HSO was among the select companies that Forrester invited to participate in its Q4 2021 Forrester Wave™: Microsoft Business Applications Services. In this evaluation, HSO received the highest possible scores in the Talent Approach and Microsoft Business Applications Partner Strategy criteria.
on another topic
Latest HSO news
Get in touch
We would be delighted to have the opportunity to talk to you about how HSO can help you.