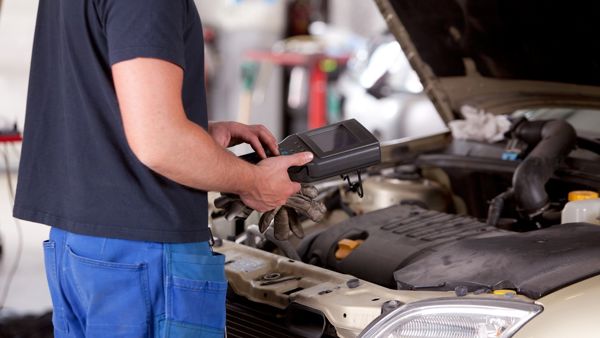 Obstakels en succesfactoren voor transformatie naar een servicegerichte organisatie
Naar aanleiding van het onderzoeksproject: Drivers for Growth in Services, een initiatief van Noventum, Microsoft en HSO, gaat Martin Gilday, senior consultant bij Noventum, dieper in op verschillende interessante uitkomsten. In deze blog vertelt Martin meer over de uitdagingen en obstakels waar productmanagers in de maakindustrie mee te maken hebben. En welke succesfactoren de verandering naar een dienstverlenend bedrijf ondersteunen.
Uitdagingen als trigger voor verandering
In ons onderzoek zijn we op zoek gegaan naar de triggers voor verandering. Waarom zouden bedrijven in de maakindustrie en technisch dienstverleners zich transformeren naar een bedrijf gericht op diensten? De deelnemers aan het onderzoek zien allemaal de noodzaak in van het ontwikkelen van nieuwe businessmodellen, aangezien in deze industrie bijna alle bedrijven met deze 3 uitdagingen te maken hebben:
De noodzaak om nieuwe bedrijfsmodellen te ontwikkelen die voldoen aan de eisen van de klant. Klanten hebben flinke verwachtingen van hun leveranciers. Dus hoe kun je aan deze eisen voldoen?
De prijsdruk op producten vraagt dat bedrijven op zoek gaan naar alternatieve inkomstenstromen.
Legacy IT-systemen die de 'oude' producten en diensten ondersteunen, maar niet in staat zijn om nieuwe dienstenmodellen te ondersteunen en daardoor veranderingen te vertragen.
Een culturele verandering is een belangrijke succesfactor
Kortom, de urgentie om te veranderen is er. Maar een uitkomst was ook, zoals we van tevoren hadden verwacht, dat verandering nooit makkelijk is. Daarom vroegen we bedrijven die de afgelopen jaren een aanzienlijke stijging van hun omzet in de digitale dienstverlening hebben laten zien, wat zij als belangrijke factoren zagen voor hun succesvolle transitie.
Van deze bedrijven had 95% een duidelijke service-gerichte strategie. In 62% van deze bedrijven werden digitale services beschouwd als de belangrijkste groeimotor. Hieruit concluderen we dat een succesvolle transitie duidelijk geleid wordt vanuit de directie of de board, en dat de hele organisatie betrokken is bij deze verandering. Cultuur is dus een enorme drijfveer voor succes.
Als de bedrijfscultuur zo'n belangrijke rol speelt, wordt ook duidelijk waarom het moeilijk is om de overgang naar nieuwe bedrijfsmodellen te maken. Niet alleen moeten werknemers hun manier van werken veranderen, het kan ook blijken dat mensen nieuwe vaardigheden nodig hebben, zoals consultancy. Het vraagt ook om een andere manier van leidinggeven en sturen, denk aan de beloning van werknemers. Zijn je mensen gericht op verkoop of op het leveren van oplossingen? Zijn ze gefixeerd op lange termijn inkomsten en de levenscyclus van een klant, of richten ze zich op orders? Deze verandering van management en gedrag kost vaak tijd en vraagt om een duidelijke en sterke visie van de directie.
Best practice: van co-creatie naar co-innovatie
Cultuur- en gedragsverandering zijn een aantal van de belangrijkste succesfactoren die we hebben geïdentificeerd, maar uit het onderzoek kwamen ook een aantal best practices voor succes. Een goed voorbeeld hiervan vonden we bij een bedrijf in de industriële automatisering. Dit bedrijf heeft een concept omarmd dat we co-innovatie noemen. Dit houdt in dat het bedrijf nauw samenwerkt met zijn klanten bij het ontwikkelen van een complete oplossing voor een klantvraagstuk, waarbij verder wordt gedacht dan een mogelijk product.
Het concept co-creatie kennen de meesten wel. Bijvoorbeeld in health care gebeurt het veel dat klant en bedrijf samenwerken aan het ontwerp van een product. Maar co-innovatie gaat verder dan dat. Dit bedrijf ontwikkelt samen met zijn klant een volledige oplossing, die het bedrijfsresultaat en meerwaarde oplevert waar de klant naar op zoek is. Dit resulteert in nog meer toegevoegde waarde, inclusief uitstekende nieuwe servicemogelijkheden. Denk aan het beheren van milieudiensten of het toevoegen van cybersecuritydiensten aan hun oplossing. Deze mogelijkheden waren voorheen niet beschikbaar, maar door een nieuwe manier van samenwerken, gericht op het uiteindelijke bedrijfsresultaat van de klant, komen nieuwe mogelijkheden aan het licht.
Concluderend kunnen we stellen dat een bedrijf, om groei in digitale dienstverlening te realiseren en om te groeien in een wereld waarin services steeds belangrijke worden, een duidelijke strategie op directieniveau nodig heeft, en een sterke visie op change management om een cultuur te creëren die deze transformatie ondersteunt.
Meer weten over 'Drivers for growth in Service'?
Wil je meer weten over het onderzoek van Noventum, Microsoft en HSO naar Drivers for Growth in Service? Beluister de podcast of neem contact met ons op.