Build & Implement 
Onze projectteams werken op basis van best practices en blinken uit in professionaliteit en klantfocus. Of het nu gaat om een upgrade, project recovery, 'lift & shift' cloud migratie of een complete implementatie: onze teams leveren resultaat.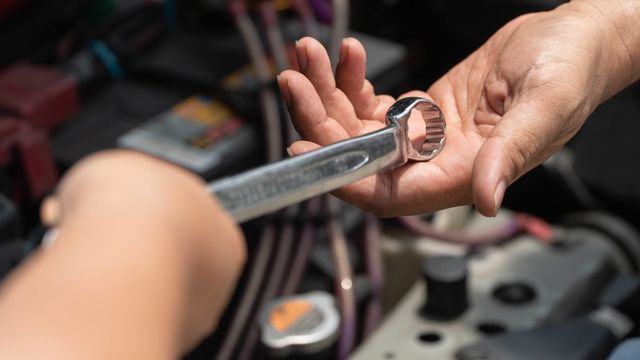 Jouw betrouwbare cloud-partner
Wij weten hoe we de risico's moeten managen die onderdeel zijn van elk IT-project. Helemaal als het om bedrijfskritische applicaties gaat. Ons doel is om een oplossing te bouwen die de manier waar op je werkt daadwerkelijk transformeert en die elke dag toegevoegde waarde levert.
We kennen je industrie en de technologie. We hebben het eerder gedaan. 
Dit betekent dat we voorstellend kunnen zijn wat betreft het ontwerp van de oplossing en de beste implementatieaanpak.
We kiezen de methodologie die het beste past bij jouw organisatie en platform. Dat kan een agile aanpak zijn of waterval, of een hybride benadering. Net wat bijdraagt aan een beter resultaat. 
Wereldwijde implementaties - het opschalen van je Microsoft Platform 
HSO International is een team van wereldwijd werkende Microsoft experts, volledig toegerust op internationale projecten. Het team werkt nauw samen met onze lokale HSO-kantoren, HSO Alliance partners en klanten om te zorgen voor een soepel verloop van multi-geo projecten. 
HSO International biedt: 
Controle over en consistentie in het template ontwerp, de roll-out en de governance van internationale projecten

Efficiente processen, programmamanagement en ondersteuning, op elke locatie ter wereld 

Veel ervaring met het waar nodig lokaliseren van een oplossing, en tegelijkertijd focus op de wereldwijde standaard en strategische doelstellingen 
Change & Adoptie 
HSO helpt klanten met project-gebaseerd change management, om organisatie-brede verandering mogelijk te maken. Een goede change-management strategie biedt inzichten waarmee je beslissingen kunt nemen op basis van goede en complete informatie. We gebruiken het Prosci 3-Phase Change Management proces om jouw organisatie door alle fases van verandermanagement activiteiten te leiden. Deze methode vormt de kern van de change & adoptie benadering van Microsoft's Customer Success Management. 
Lees meer over project delivery en implementaties
Kennis en Klantcases
Ontdek onze producten en services rond project implementaties