Manufacturing: de drijvende kracht van onze economie  
Automatisering, AI en machine learning bieden kansen voor slimme fabrieken en datagedreven werken. Technologie helpt productiebedrijven en technisch dienstverleners bovendien om het hoofd te bieden aan uitdagingen zoals stijgende kosten en een kwetsbare supply chain.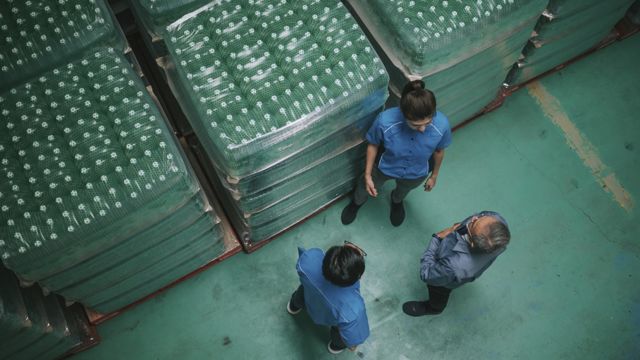 Manufacturing
Wat is jouw uitdaging?
HSO helpt productiebedrijven concurrerend, innovatief en wendbaar te worden en te blijven. 
Een digitale strategie in lijn met bedrijfsdoelstellingen
Oké, je hebt je machines uitgerust met IoT-sensoren. Maar wat is de volgende stap? Hoe zet je al die data om in daadwerkelijk betere producten en service?
Kosten en complexiteit beheren
We brengen alle processen in de keten samen en zorgen voor betrouwbare stuurinformatie. Essentieel om een wereldwijde supply chain te beheren en grip te krijgen op kosten.
Voorspelbaarheid en transparantie
Als je geen product maar service en performance verkoopt, moet je alles weten over je assets en je klanten. Van ontwerp tot onderhoud, wij brengen processen en data samen.
Medewerkers ondersteunen en ontwikkelen
Met moderne werkplektechnologie realiseren we een veilige en stimulerende werkplek. Met slimme tooling, AR en VR, tillen we de kennis van werknemers naar een hoger niveau.
manufucturing insights & knowledge
Waar kunnen we je vandaag mee helpen?
Customer cases
Ontmoet onze klanten in manufacturing
Technologie die je manier van werken verandert.
We gebruiken technologie om de uitdagingen en pijnpunten aan te gaan die we zien in manufacturing. Met een duidelijke roadmap en overzichtelijke stappen, brengen we digitale transformatie binnen handbereik. 
Industrie 4.0 - de digitale, slimme fabriek van de toekomst - biedt enorme kansen voor productiebedrijven en technisch dienstverleners. Maar voordat je je machines volstopt met sensoren, stellen wij een andere vraag: hoe gaat al die technologie daadwerkelijk bijdragen aan de groei en continuïteit van je bedrijf? Als het antwoord op die vraag duidelijk is, ontwerpen en bouwen we een applicatielandschap dat deze strategie ondersteunt.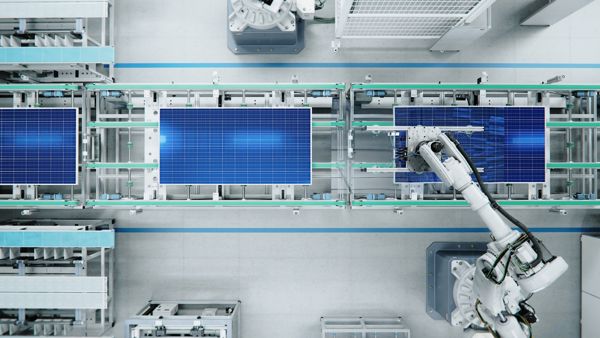 Producten & Diensten in Manufacturing
Hiermee helpen we manufacturing bedrijven
Goed om weten: je hebt geen nieuw ERP-systeem nodig om toegang te krijgen tot je data. Indien nodig brengen we legacysystemen, ook SAP of Oracle, naar de cloud of implementeren we cloudgebaseerde, moderne applicaties.
Wat onderscheidt HSO?
HSO helpt bedrijven om marktleiders van morgen te worden. Industrie-expertise, wereldwijd bereik en de kracht van Microsoft technologie zetten we in om de manier waarop onze klanten werken daadwerkelijk te transformeren en zo bedrijfsresultaten te verbeteren.
Lees meer over HSO
HSO International - wereldwijde implementatiecapaciteit
Dankzij een gedeelde, consistente aanpak en slimme samenwerking tussen de HSO locaties en global delivery centers, realiseert HSO wereldwijd 'kernel' of 'template' implementaties voor internationale bedrijven en organisaties. Zo versnellen we hun digitale transformatie, tegen beheersbare kosten en met voorspelbare uitkomsten.
24/7 Global Managed Services
Met onze wereldwijde, 24/7 managed services, ondersteunt HSO de core-business systemen van klanten en werken we tegelijkertijd pro-actief aan verdere optimalisaties. Van upgrades en migraties tot continue optimalisatie. Zo kunnen onze klanten zich concentreren op hun kernactiviteiten en op de toekomst van hun bedrijf.
Large enough to serve, small enough to care
Al meer dan 30 jaar meten wij ons succes op één simpele wijze: wij zijn succesvol als onze klanten succesvol zijn. We helpen onze klanten vooruit in hun digitale transformatie door gebruik te maken van de kracht van Microsoft-technologie.