Non-profit:
Effectief zijn en blijven in een snel veranderende wereld

Technologie kan een krachtig hulpmiddel zijn voor non-profitorganisaties om meer impact te realiseren. Wij bieden non-profits een platform waarmee ze hun activiteiten effectief kunnen beheren. Maximale impact, minimale inspanning.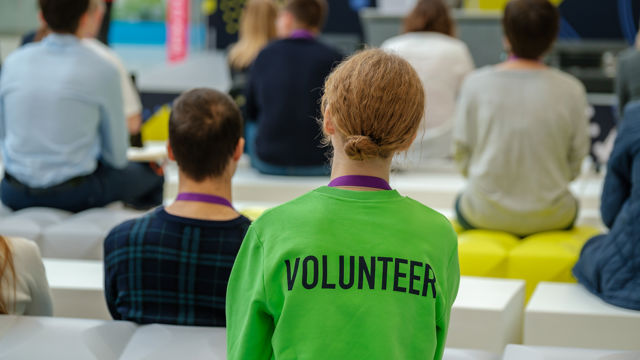 Non-Profit
Waar kunnen we je mee helpen?
Online dienstverlening en innovatief relatiebeheer
Of je nu marketing, fondsenwerving, projecten, evenementen of case management beheert, ons geïntegreerde platform verbindt alle touchpoints en geeft een 360-graden overzicht in relaties, cliënten en donateurs. 
Flexibele teams ondersteunen met een veilige werkplek
Een hybride, flexibele werkomgeving waarin je medewerkers gemakkelijk kunt onboarden en managen. Met veilige toegang tot gebruiksvriendelijke applicaties, kennis en data. 
Dataprotectie op één
Onze cloud-gebaseerde applicaties en infrastructuur bieden de meest geavanceerde beveiligingstechnologie. Bescherm leden, donateurs en medewerkers tegen diefstal van persoonlijke gegevens en digitale fraude.
Betere financiële stuurinformatie
Als je werkt met een krap budget, is inzicht de eerste stap om grip te krijgen op je middelen en meer te bereiken. Wij zorgen ervoor dat financiële teams beter kunnen budgetteren en rapporteren.
Een modern, cloud-based platform
Een flexibel platform in de cloud stelt non-profits in staat om processen te stroomlijnen, relaties met donateurs te verbeteren en fondsen effectief te beheren. Kies zelf welke functionaliteit je wilt op basis van requirements, planning en budget.
non-profit insights & knowledge
Zoek je informatie over een bepaald onderwerp?
Klantverhalen
Ontmoet onze klanten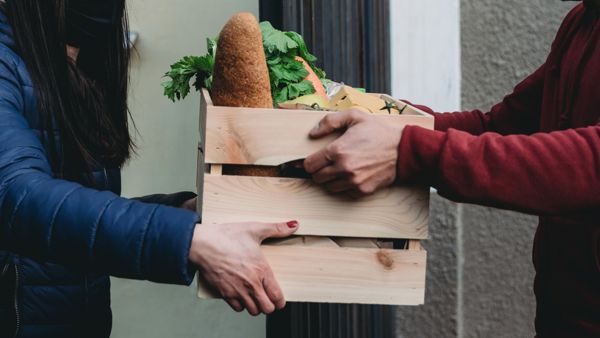 Technologie om je manier van werken duurzaam te veranderen
Wij zien technologie als een middel om de uitdagingen en pijnpunten aan te pakken waarmee non-profit organisaties worstelen.
Wij helpen onze klanten door hun applicaties te moderniseren, processen te vereenvoudigen en te automatiseren, inzichten te verschaffen en de organisatie met de buitenwereld te verbinden. Een modern, geïntegreerd en veilig applicatieplatform maakt het bovendien een stuk eenvoudiger om te voldoen aan compliancy- en beveiligingseisen.
Producten & Diensten
Hiermee helpen we non-profits 
Wij ontwerpen en bouwen geïntegreerde cloudoplossingen die systemen, mensen en gegevens met elkaar verbinden. We optimaliseren en automatiseren processen zoveel mogelijk, zodat teams en vrijwilligers meer tijd kunnen besteden aan waardevolle acties en activiteiten.
Wat onderscheidt HSO?
HSO helpt bedrijven om marktleiders van morgen te worden. Industrie-expertise, wereldwijd bereik en de kracht van Microsoft technologie zetten we in om de manier waarop onze klanten werken daadwerkelijk te transformeren en zo bedrijfsresultaten te verbeteren.
Lees meer over HSO
HSO International - wereldwijde implementatiecapaciteit
Dankzij een gedeelde, consistente aanpak en slimme samenwerking tussen de HSO locaties en global delivery centers, realiseert HSO wereldwijd 'kernel' of 'template' implementaties voor internationale bedrijven en organisaties. Zo versnellen we hun digitale transformatie, tegen beheersbare kosten en met voorspelbare uitkomsten.
24/7 Global Managed Services
Met onze wereldwijde, 24/7 managed services, ondersteunt HSO de core-business systemen van klanten en werken we tegelijkertijd pro-actief aan verdere optimalisaties. Van upgrades en migraties tot continue optimalisatie. Zo kunnen onze klanten zich concentreren op hun kernactiviteiten en op de toekomst van hun bedrijf.
Large enough to serve, small enough to care
Al meer dan 30 jaar meten wij ons succes op één simpele wijze: wij zijn succesvol als onze klanten succesvol zijn. We helpen onze klanten vooruit in hun digitale transformatie door gebruik te maken van de kracht van Microsoft-technologie.