ESG & Sustainability
Read about our mission and strategic pillars regarding Environment, Social and Governance.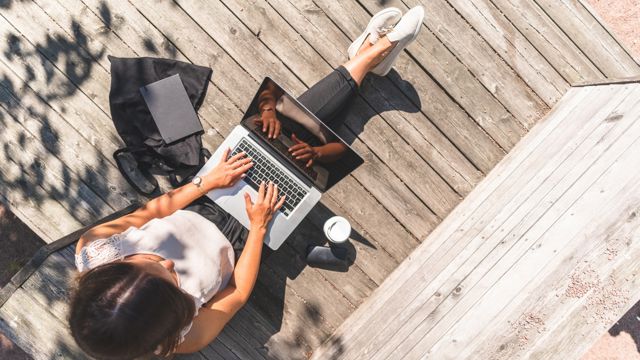 Our ESG Mission
At HSO, we are fully committed to contribute to the UN Sustainable Development Goals and the principles of the UN Global Compact and are guided by the applicable sustainability and ESG reporting standards and frameworks to achieve our goals.
Pillars
1. Taking care of our people
Employee Engagement
Our talented employees are our greatest asset working in an exciting era of transformation to improve clients' results. We take pride in providing flexible working arrangements where we team flexibly via a collaborative hybrid working model for purposeful working relationships
Our core global values are collaborative, entrepreneurial, ever evolving and value driven. We actively promote and endorse continuous learning and professional development through HSO Academy alongside ongoing training, mentoring and support to optimize our team members' personal and professional growth and wellbeing.
Everyone at HSO has a genuine sense of empowerment where we are large enough to serve, but small enough to care.
Diversity & Inclusion
At HSO we are proud that our workforce is a growing dynamic, unique global community that is quality and performance driven. We are a global community of over 2,500 diverse individuals made up of 43 nationalities, 23 languages and spread across 30 countries which speaks to our commitment to be a fully diverse and inclusive employer.
Ultimately, our success is driven by the individual quality of the talent we work with to perform in their roles and deliver real value and performance for our clients. This is what makes HSO an authentic equal opportunity employer and only what we benchmark against when we are recruiting new talent.
Community Engagement
HSO supports many community initiatives, driven by teams across our country organizations.
2. Getting results for everyone
Business ethics
Strong standards and values are essential to a successful business. We actively promote sound business practices and policies and ensure that HSO's employees, the professionals we engage with, and our suppliers act with integrity and respect at all times and always adhere to the highest ethical values and behaviors.
While operating in an ecosystem of clients, suppliers, and partners, we expect all companies with whom we do business, to embrace our commitment to compliance with laws and regulations and to act in accordance with the highest ethical standards and sound business practices.
Risk Management
We take pride in ensuring strong internal controls across the organization and governance of standards at the highest level of the business to ensure that HSO is always meeting the highest industry standards and can provide assurance to all stakeholders.
Competitive Behavior
At HSO we welcome competition and abide by all laws and regulations that promote fair and open competition always ensuring we don't participate in any anticompetitive behavior.
Data Security & Customer Privacy
HSO respects the privacy of employees, clients, suppliers, and other stakeholders. Data management is managed both globally and locally by our team of expert information security officers meeting all of the applicable standards and laws.
Energy and Environment
HSO will manage its operations in ways that are environmentally sustainable and economically feasible. We are committed to specific environmental management reduction measures and projects which include regularly reviewing our business travel and company vehicle policy and our leased buildings.
3. Living up to our values while creating value
Supporting customers achieving their ESG objectives
HSO collaborates closely with Microsoft developing propositions that help our customers achieve their ESG objectives. In addition, we are part of the Microsoft Build for 2030 Sustainability Initiative. We combine our expertise in unifying, harmonizing and integrating data, delivering insights. Additionally we are able to connect data models to for example Asset Management, Service and Supply Chain applications. This way we help customers manage and reduce their carbon footprint.
Other relevant documentation
More on ESG & CSR