HSO Traineeships
Skyrocket your career with traineeship and accredited certification opportunities at HSO around the world!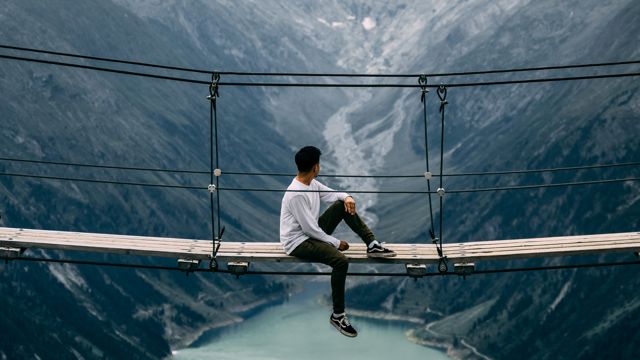 Als Trainee bij HSO werk je in een innovatieve, internationale omgeving. We zijn inmiddels uitgegroeid tot één van de leading Microsoft-partners wereldwijd. En daar zijn we trots op!
Wat we precies doen? Wij zijn een Business Transformation Partner. Hier bedoelen we mee dat we klanten helpen om slimmer en efficiënter te werken, door het inzetten van Microsoft technologie om hun bedrijfsprocessen te optimaliseren.
Jij speelt hierin een sleutelrol! Voor je klanten ben jij het aanspreekpunt als het gaat om digitaliseren en het automatiseren van processen. Je adviseert hen over Microsoft-based applicaties en systemen, en helpt hen daarna om deze daadwerkelijk te implementeren. We gebruiken het Azure-cloudplatform van Microsoft, Dynamics 365 en onze unieke, branchespecifieke oplossingen om de beste strategie te ontwikkelen voor de digitale transformatie. Heb je nog geen ervaring met IT? Dat is geen probleem! Als je er maar interesse in hebt en gedreven bent om de Microsoft Software te leren kennen. Daar gaan wij je bij helpen door je voor te bereiden in onze masterclass en als behulpzame collega's voor jou klaar te staan.
Omdat je met veel verschillende bedrijven en merken zult werken, is dit een unieke kans om snel veel branchekennis en -ervaring op te doen en je carrière echt omhoog te schieten. Je gaat op projectbasis werken en zult daardoor verschillende bedrijven en merken van binnen zien. Je krijgt kans om in de keuken mee te kijken van succesvolle businesses. HSO werkt onder andere voor mooie merken als: Wehkamp, Rituals, Royal BAM, Heineken en Intergamma.
Samen met 2.200+ collega's in Europa, Noord-Amerika en Azië ondersteun je lokale en internationale bedrijven in de retail, groothandel, industrie en (technische) dienstverlening. Je werkt samen met junior, medior en senior consultants. Stuk voor stuk collega's die voor je klaarstaan, en jij voor hen. Samen richten jullie je op één gezamenlijk doel: impact maken bij jullie klanten. Omdat onze klanten zo verschillend zijn, is jouw functie als IT Consultant altijd afwisselend. Geen werkdag is hetzelfde. Je werkt aan uitdagende klantprojecten soms samen met andere Microsoft specialisten wereldwijd. Te ambitieus bestaat niet. Bij ons werken mensen die graag initiatief en verantwoordelijkheid nemen. En elkaar verder helpen. Want zonder team (en plezier!), geen succes.
Jij brengt je drive, ondernemersgeest, energie en talent mee - wij leveren de rest.
Hoe ziet ons traineeship eruit?
Het traineeship duurt een geheel jaar en bestaat uit twee periodes:
De eerste periode is de masterclass.
De tweede periode is 'on the job learning', ook wel het young professional program genoemd.
De HSO Masterclass
De HSO Masterclass vindt plaats in Veenendaal waar wij speciaal voor onze junior consultants een intensief trainingsprogramma verzorgen. Na de Masterclass ben je optimaal voorbereid op je carrière in consulting en bouw je tegelijkertijd je internationale netwerk op met andere HSO-collega's.
Hoe lang duurt het?
Masterclasses kunnen variëren van 3 tot zes weken. Na de Masterclass ben je als Trainee Consultant volledig betrokken bij klantteams. Een Senior Consultant is zowel je buddy als je mentor die je volledig ondersteunt terwijl je je carrière ontwikkelt van trainee consultant tot senior en lead consultant.
Wie neemt deel aan de HSO Masterclass?
De HSO Masterclass volg je samen met je andere aanstaande internationale collega's. Je start samen en we sluiten gezamenlijk af. Zo leer je elkaar beter kennen en is de drempel lager om elkaar even aan te spreken als je hulp nodig hebt of een vraag wilt stellen. Bovendien bouw je zo meteen aan je netwerk. We doen veel aan teambuilding en gezelligheid. Borrels, (online) escape rooms, interessante webinars en natuurlijk activiteiten als karten en sporten. "Samen" is een belangrijk thema in je carrière bij HSO. Want alleen als we samenwerken, bereiken we het beste voor onze klanten. En voor onszelf.
Wat leer je tijdens de Masterclass?
Welke Microsoft Technologie is er, welke verschillende modules van Microsoft Dynamics 365 bestaan er, en hoe zet je die optimaal in bij klanten? Hoe presenteer je met overtuigingskracht? Dit zijn nog maar een paar vragen die aan bod komen tijdens de HSO Masterclass. Je krijgt ook inzicht in onze HSO-projectmethodologie en sluit of met een volledige Microsoft-certificering.
Voordat je begint met het Traineeship bij HSO, kies je welke richting bij jou past:
Finance
Supply chain
Manufacturing
Integration
Customer engagement
Power platform
Cloud
Analytics
Development
Geen zorgen, wij helpen je met het maken van een keuze!
Iedereen is anders en iedereen leert anders. Dat begrijpen we maar al te goed en die verschillen koesteren we. Want iedereen is uniek en voegt op haar of zijn manier iets toe aan de groep en aan onze dienstverlening. Daarom is er ook veel aandacht voor jou. We houden 1 op 1 gesprekken, er is altijd wel iemand met een antwoord op jouw vragen en je krijgt snel en goede hulp als je ergens tegenaan loopt. Niet alleen op professioneel, maar ook op persoonlijk vlak.
HSO Young Professional Program
Na de 'Masterclass' ga je meteen door. Je draait vol mee in het klant-team als Trainee Consultant. Een ervaren consultant is je buddy. Hij of zij coacht je en checkt regelmatig, samen met jou, hoe goed je gaat. En je hebt ongetwijfeld nog regelmatig contact met de andere Trainees uit de Masterclass.
Je werkt op een project en hebt de mogelijkheid om nog meer Microsoft certificaten te behalen. Daarnaast zal je zo nu en dan ook aanvullende training krijgen in groepen. Kortom na de masterclass ben je zeker niet klaar met leren, dan begint het pas echt.
Na 1 jaar: Junior consultant
Jouw stip aan de horizon? Als alles goed gaat kun je die al na 1 jaar aantikken. Want dan wordt je junior consultant. Je gaat dan zelfstandig op projecten werken. Maar je bent natuurlijk nog steeds deel van een team dat er voor je is als jij dat nodig hebt.
Blijf ontdekken en blijf leren! Ben je klaar wanneer je junior consultant bent? Nee, natuurlijk niet. Want met jouw ambitie wil je verder komen. Jouw reis begint net. Blijf jezelf uitdagen, blijf nieuwe bestemmingen kiezen en blijf jezelf ontwikkelen.
Heb ik een universitair diploma nodig om deel te nemen?
Voor het traineeship is minimaal een bachelor diploma vereist. Heb je een goede reden waarom je deze niet hebt behaald en wil je ontzettend graag starten met onze traineeship? Neem contact op met je dichtstbijzijnde recruiter voor meer informatie en registreer je bij ons om te zien of je in aanmerking komt.
Aanmelden Traineeship
Koffers gepakt en klaar om jouw Consultancy carrière te beginnen? En heb je minimaal een HBO opleiding afgerond? We kijken ernaar uit om je te verwelkomen bij HSO. Om je aan te melden voor het traineeship, vul je de velden hieronder aan met jouw gegevens. Na ontvangst van jouw aanmelding, nemen we zo snel mogelijk contact met je op.
Aanmelden of meer informatie?
Vul onderstaand formulier in om je aan te melden of meer informatie te ontvangen over de traineeship bij HSO.