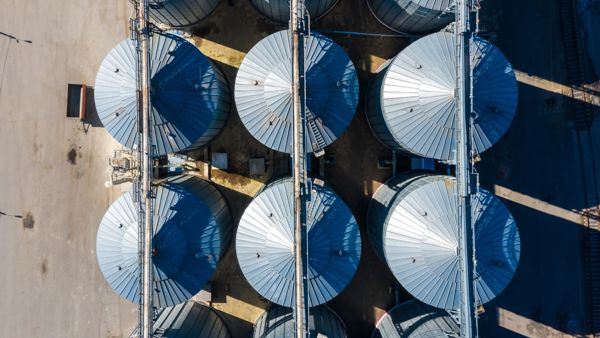 Simplificeer data governance en vergroot de waarde van je dataoplossing

Piet-Auke Boekema
Data governance. Het is een onderwerp waar veel bedrijven tegenop kijken, waardoor er onvoldoende aandacht wordt besteed aan het opzetten van goed databeleid. Het gevolg? Na de grote investering in een modern dataplatform, levert de oplossing niet conform businesscase. Inzichten zijn onbetrouwbaar, voorspellingen niet accuraat en er ontstaan risico's op het gebied van data privacy en veiligheid. Intern is het onduidelijk wie daar eigenlijk de verantwoording voor draagt. Herkenbaar? HSO weet de oplossing.
Een dataplatform produceert een rapportage. Hierin staat een voorspelling van de omzet en benodigde voorraad voor het komende boekjaar. Het rapport zorgt voor twijfel, want bij nader onderzoek blijkt dat er verschillende data definities worden gehanteerd in verschillende bronsystemen. Er is geen data-eigenaar die standaardwaarden en definities bepaalt. Er wordt besloten niets met de voorspelling te doen, omdat de data onvoldoende betrouwbaar wordt geacht.
Het belang van data governance
Data governance bestaat uit veel facetten. Van het managen van datakwaliteit en development, tot het beveiligen van de data. En zo zijn er nog veel meer belangrijke stappen te zetten en factoren om rekening mee te houden. De aanpak oogt zo tijdrovend en de investering is groot.
Terwijl data governance juist cruciaal is voor return-on-investment. Het verhoogt de datakwaliteit, voorkomt dat verouderde data in systemen circuleert en bewaakt de privacy en veiligheid. Dat leidt tot waardevollere en betrouwbaardere inzichten, die bijdragen aan de doelstellingen van de oplossing; het verbeteren en versnellen van de besluitvorming en het verhogen van de omzet. Met als kers op het resultaat: kosten- en tijdsbesparing.
De oplossing: Keep It Simple (KIS) model
HSO realiseert een succesvolle governance aan de hand van het Keep It Simple (KIS) model. Dit bestaat uit drie pijlers die het begrip data governance samenvatten: de mens, het proces en de technologie. Door data governance vanuit slechts drie invalshoeken te bevliegen in plaats van honderd, krijgt het begrip een eenvoudiger aanzicht. En is het geen berg om tegenop te kijken, maar een heuvel die vraagt om een tactische klim.
De stappen van KIS model
Data modelleren: Dit staat voor de technologische kant van het verhaal. Er wordt gekeken naar het proces waarin je business logica naar datasystemen vertaalt. En via welke applicatie of welk systeem je data beheert en verwerkt.
Datakwaliteit: Dit staat voor het inventarisatieproces. Hoe bruikbaar is de data? Meet je de kwaliteit? In welke mate is de data geschikt voor het doel dat je wilt bereiken? Meten is weten en kennis is macht. Daar staat deze pijler voor.
Data governance: Dit staat voor het menselijke aspect. Wie is er verantwoordelijk voor de data? Hoe en met wie communiceer je over de uitkomst van een rapport? Dat omvat deze pijler.
Dan zijn er nog vervolgstappen
Binnen de drie pijlers vind je een aantal vervolgstappen. Je wilt bijvoorbeeld de Data Governance verbeteren. Met dit voornemen staat er echter slechts een bestemming op je routeplanner. Maar wat is de weg er naartoe?
Verbeterde Data Governance is dus de bestemming. Een sub-stap op je route is bijvoorbeeld verantwoordelijken aanwijzen in het proces. Wijs medewerkers aan die de verbeteringen in de systemen doorvoeren en bewaken. Of de persoon die waarborgt dat elke verandering in lijn ligt met de business-ontwikkelingen.
3 tips voor effectieve data governance
Het KIS-model werkt pas als het eenvoudig toepasbaar is in de praktijk. Maak een vliegende start aan de hand van deze drie tips.
Tip 1: Start klein met het verbeteren van databeleid.
Trick: Kies een van de drie pijlers uit waarop je het beleid wilt verbeteren en ga daarmee aan de slag. Wanneer dit geslaagd is, ga je naar de volgende stap. Zo is er voor iedere stap de welverdiende aandacht. Wat weer leidt naar een betere uitkomst.
Tip 2: Kies voor de makkelijkste verbetering.
Trick: Sommige stappen omvatten simpelweg het aanwijzen van data-eigenaren. Deze stap is dus snel gezet. Door hiermee te beginnen, boek je in een relatief korte tijd al veel vooruitgang.
Tip 3: Ga voor de sweet spot.
Trick: Ga voor de populairste data. Daarmee bedoelen we data die verschillende mensen in alle lagen van de organisatie gebruiken. Dat noemen we de sweet spot. Dit zorgt ervoor dat de organisatie optimaal profiteert van een verbeterd databeleid. En dat mensen sneller in een verandering meegenomen worden.
Neem contact op
Benieuwd hoe een effectieve Data Governance strategie de waarde van jouw dataoplossing kan vergroten? Of heb je een vraag over het databeleid van jouw organisatie? Neem contact met ons op.