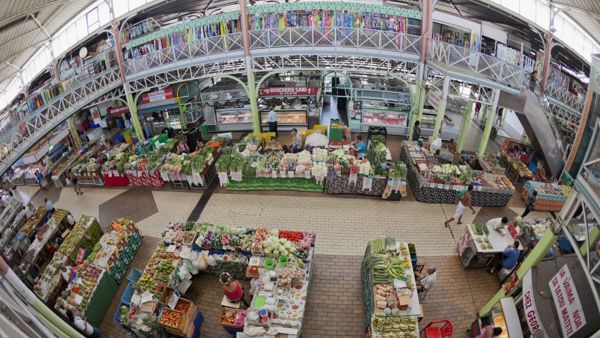 Microsoft lanceert Intelligent Order Management Systeem: fe fulfilment oplossing voor retail en wholesale.
"Hier keken we enorm naar uit," aldus Sjoerd Leiker, Senior Consultant bij HSO. "Ik verwacht dat het nieuwe Intelligent Order Management System van Microsoft heel veel retailers en wholesalers gaat ontzorgen." In deze blog vertelt Sjoerd meer over Dynamics 365 Intelligent Order Management, deze week op Ignite 2021 aangekondigd, waarbij hij al even onder de motorkap mocht kijken.
Toenemende complexiteit in ordermanagement
Retailers verkopen steeds vaker via steeds meer verschillende kanalen. De coronapandemie heeft alleen maar bijgedragen aan de enorme groei in online winkelen. En we zien een beweging van groothandels in de retailmarkt, die net als retailers steeds meer verkopen via platformen als Amazon en Bol.com. Dat heeft de complexiteit van het ordermanagement enorm vergroot. Want waar een order via Amazon bijvoorbeeld morgen de deur uit moet, moet een Bol Select pakket direct vandaag worden verstuurd. Klanten kunnen kiezen uit thuisbezorgen, een afhaalpunt of ophalen in de winkel. En B2B leveranciers hebben mogelijk te maken met voorschriften wat betreft levermoment of voertuig: mag een bepaald adres alleen binnen een bepaald tijdslot bevoorraad worden of bijvoorbeeld alleen elektrisch bevoorraad worden?
Bij ordermanagement via het ERP systeem kijk je eigenlijk van achteren naar voren. Je verzamelt de orders en vervolgens plan en organiseer je deze. Maar met alle kanalen en daarbij behorende regels is dat eigenlijk niet meer mogelijk. Omdat je vandaag niet kan voorspellen wat je morgen moet leveren en aan welke voorwaarden die leveringen moeten voldoen.
Hoe werkt Microsoft Dynamics 365 Intelligent Order Management?
Het Intelligent Order Management System is een 'rule based engine', waarbij je zelf regels kunt opstellen op basis van kenmerken, zoals het type order en de specifieke ordermethode, aflevertijd enzovoort. Op het moment dat je al die kenmerken hebt toegevoegd, en je order als het ware door de business rule engine is gegaan, dan kun je de order verwerken in je ERP-systeem.
Dynamics 365 Intelligent Order Management 'orkestreert' zo de fulfilment. Het maakt onder meer gebruik van real time voorraadinzicht, AI en machine learning, die samen zorgen voor optimale fulfilment. Deze orkestratie wordt vervolgens uitgevoerd door een DOM Service (Distributed Order Managent Service, of DOMS).
"Dynamics 365 Intelligent Order Management 'orkestreert' de fulfilment: gebruikmakend van real time voorraadinzicht, AI en machine learning, die samen zorgen voor optimale fulfilment"
Integratie van intelligent order management met ERP
Met dit intelligent order management systeem kunnen retailers de complete life cycle van een order centraal beheren. Dus van intake tot afhandeling. Op deze manier kun je beter aan de behoeften van de klant te voldoen en sneller reageren. Intelligent Order Management kan integreren met bestaande bedrijfssystemen, maar wat wel bijzonder is, is dat Microsoft het IOMS ontwikkeld heeft los van Dynamics 365. Microsoft wil het systeem ook toegankelijk maken voor retailers en groothandels die gebruik maken van een niet-Microsoft ERP.
Het voordeel van deze Microsoft Dynamics 365 Intelligent Order Management is dat het standaard connectoren heeft naar allerlei verschillende kanalen, platformen en Points of Sale aan de voorkant, zoals Amazon, Hybris en Magento. Maar ook aan de achterkant, denk aan Dynamics 365 Supply Chain, SAP en 3PL partijen voor de logistieke integratie.
Persoonlijk zie ik veel potentie voor onze retail-, groothandel- en distributieklanten. Dit gaat hen echt helpen het steeds complexer wordende ordermanagement beter te beheersen. De uitdaging wordt om het IOMS naadloos op het ERP-systeem aan te laten sluiten. Die gaan we graag aan!