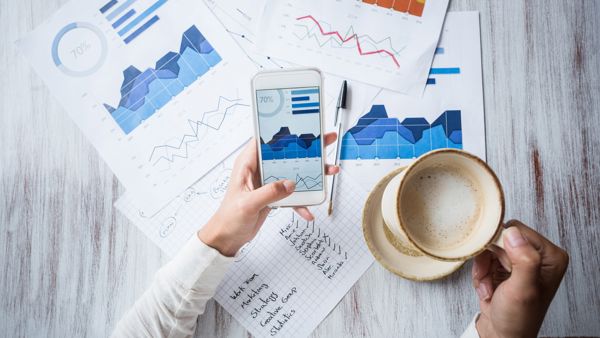 Doelstellingen en afspraken komen samen met Microsoft Viva Goals
De werkplek is de afgelopen twee jaar aanzienlijk veranderd nu hybride werken een realiteit is geworden en de verwachtingen van werknemers met betrekking tot hun employee experience verschuiven. In een recent onderzoek van Microsoft gaf 77 procent van de werknemers aan dat het belangrijk of zeer belangrijk is voor hun werkgever om een gevoel van doel en zingeving op het werk te bieden. Tegelijkertijd zegt 69 procent van de werknemers dat het belangrijk of zeer belangrijk is om te worden beloond voor impact in plaats van gewerkte uren.
Werknemers willen meer afgestemd zijn op het doel en de missie van hun bedrijf en willen daarnaast ook groeien, impact hebben en een verschil maken. Organisaties zijn daarnaast op hun best als medewerkers en teams duidelijkheid en gemeenschappelijk begrip hebben over hun doelen en deze tegelijkertijd kunnen uitvoeren om de gewenste bedrijfsresultaten te bereiken. Een duidelijk, consistent proces voor het stellen van bedrijfsdoelen is de ontbrekende schakel tussen de ervaring van werknemers en bedrijfsresultaten.
Microsoft Viva Goals is een aangekondigde nieuwe module die doelstellingen en afstemmingen brengt naar Viva-klanten naast cultuur en communicatie, welzijn en betrokkenheid, groei en ontwikkeling, en kennis en expertise.
Maak kennis met Viva Goals
Viva Goals verbindt teams op de strategische prioriteiten van jouw organisatie en brengt ze samen rond de missie en het doel. Het helpt duidelijkheid te verschaffen over het werk van medewerkers en hoe dat werk impact heeft op de belangrijkste prioriteiten van het bedrijf. Met deze afstemming kunnen de teams zich vervolgens concentreren op het uitvoeren van het werk, het nemen van de juiste beslissingen en het behalen van de gewenste resultaten voor het bedrijf.
Met Viva Goals worden bedrijfsdoelstellingen bovendien geïntegreerd in de stroom van het dagelijkse werk, waardoor het makkelijker wordt om up-to-date te blijven met gekoppelde gegevens en geautomatiseerde herinneringen. Ook kunnen OKR's (objectives and key results) en hun voortgang gedeeld worden binnen de organisatie met aangepaste dashboards en snelkoppelingen.
Viva Goals integreert met Microsoft Teams, Azure DevOps en andere werk- en datamanagementtools die klanten al gebruiken, evenals integraties met Microsoft Viva, Microsoft Power BI en andere Microsoft 365-apps en -services. Met Viva Goals staan OKR's niet langer los van de employee experience en de manier waarop mensen werken.
Viva Goals zal worden opgenomen in het huidige Microsoft Viva-abonnement wanneer het algemeen beschikbaar komt, later in het derde kwartaal van 2022.
Zakelijke doelstellingen verbinden de werknemerservaring en bedrijfsresultaten
Duidelijke doelstellingen en maatstaven voor succes op de hoogste niveaus van de organisatie helpen iedereen te begrijpen wat belangrijk is en helpen om hun werk af te stemmen op de meest gewaardeerde prioriteiten. Het zet de context voor het werk van het team en creëert een gedeelde visie en een gemeenschappelijke taal, wat vooral belangrijk is in een hybride werkomgeving. Dit geeft afdelingen en teams een kader om hun eigen prioriteiten in te richten en te definiëren hoe succes eruitziet in samenhang met de bedrijfsdoelstellingen.
Met duidelijkheid over organisatiebrede en teambrede doelen zijn werknemers in staat om te denken, samen te werken en te handelen op team- en individueel niveau. Volledig geïnformeerd en afgestemd op de prioriteiten en waar anderen aan werken. Waardoor het dagelijkse werk het bedrijf op een meer Agile manier vooruithelpt.
Deze verbinding met en zichtbaarheid op het grotere geheel maakt flexibiliteit en doelgericht werken mogelijk, omdat werknemers kunnen bepalen wat de beste manier is om die doelen te bereiken. Weten waarom je elke dag op je werk verschijnt, samenwerken aan het definiëren van doelen en inzicht hebben in de vooruitgang die je boekt, zijn allemaal belangrijk om de ervaring van werknemers te verbeteren.
Het stimuleert ook een cultuur van innovatie en groei: volgens een onderzoek voelt 73 procent van de mensen die een kader voor het stellen van doelen zoals OKR's gebruiken, zich gesterkt om risico's te nemen op het werk (vergeleken met 53 procent die dat niet doet). En berekende risico's leiden tot innovatie.
OKR's voor iedereen
Met Viva Goals willen we teams in staat stellen om OKR's op alle niveaus te gebruiken. OKR's kunnen helpen om iedereen in dezelfde richting te laten bewegen, maar niet als ze alleen als top-downrichtlijnen worden gebruikt. Of je nu CEO, teamleider of een individuele medewerker bent, je kunt OKR's opnemen als onderdeel van je één-op-ééngesprekken met managers, voortgangsupdates aan stakeholders, of reguliere planningsprocessen om te reflecteren op wat werkte, wat niet werkte, en wat er moet veranderen.