Smit Lamnalco
Verhoogde efficiëntie tenderproces. Beter inzicht in markt. Meer grip op salesprocessen. Proactieve informatievoorziening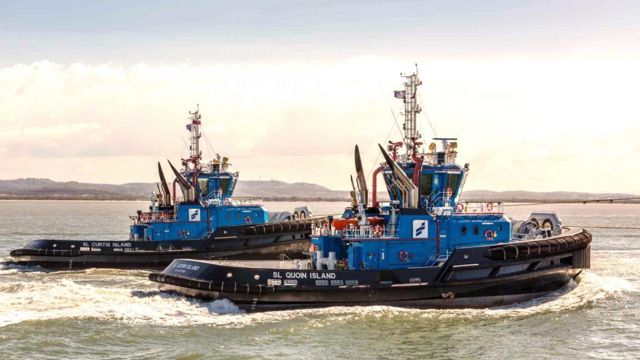 Internationaal maritiem dienstverlener Smit Lamnalco heeft haar grip op tendermanagement en salestrajecten sterk verhoogd. Dankzij de implementatie van Microsoft Dynamics CRM wordt verkoop gestructureerder aangepakt en worden beslissingen niet langer vanuit een onderbuikgevoel genomen. Smit Lamnalco is een toonaangevende wereldspeler in de maritieme dienstverlening. Met meer dan 200 schepen levert het bedrijf alle diensten die olie- en gasbedrijven nodig hebben om transport mogelijk te maken, van slepen en aanmeren tot het leveren van voeding en overheveling van goederen.
Wereldwijde Excellijsten
"In 2012 is Smit Lamnalco ontstaan uit een fusie tussen Smit en Lamnalco", vertelt Jeroen Oudshoorn, Director Business Development bij Smit Lamnalco. "Na de fusie zijn we blanco met onze sales begonnen. In Excellijsten werd de voortgang van salesprocessen bijgehouden. Onze kantoren in Rotterdam, Nigeria, India, UAE, Rusland, Singapore en Australië wisselden de Excellijsten per mail met elkaar uit. Hierdoor kwam het eigenlijk nooit voor dat iedereen tegelijkertijd over hetzelfde inzicht beschikte. Je liep altijd één of twee lijsten achter. Het was duidelijk dat er meer behoefte was aan structuur en inzicht. We wilden het commercieel proces transparant maken voor de hele sales-organisatie en daarbuiten."
Vraag om efficiëntie tendermanagement
"Hoewel onze salesprocessen complexe factoren kennen, valt of staat alles met tijd. Soms hebben we twee jaar de tijd om informatie aan te leveren voor een tender, maar soms gaat het slechts om een paar weken. Zeker wanneer de tijdsdruk hoog is, is efficiëntie cruciaal. Processen moeten optimaal functioneren", vertelt Oudshoorn. "Daarom wilden we een oplossing die ons structuur en real-time inzage geeft en helpt bij het optimaliseren van ons salesproces."
"Nadat de keuze voor Dynamics CRM gemaakt was, ging Smit Lamnalco op zoek naar een partner die het best en snelst haar wensen kon vertalen naar de oplossing. "De directie had een goed gevoel bij HSO en onze Group IT Manager had in het verleden al jaren prettig samengewerkt met HSO. Hierdoor was het een snel proces en een logische keuze."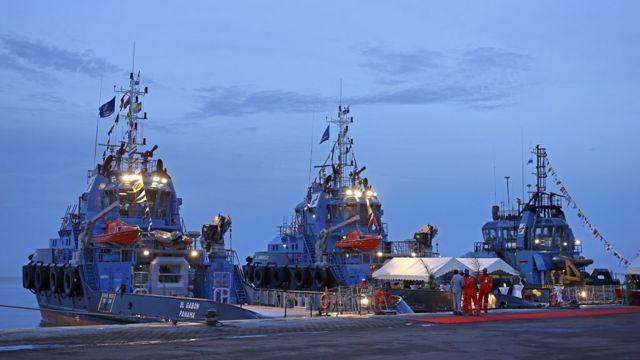 "Acties worden niet langer vanuit een onderbuikgevoel uitgevoerd, maar vanuit een processtructuur. Dankzij het verbeterde inzicht in tenderprocessen, trajecten en de markt kunnen wij betere beslissingen nemen."
Jeroen Oudshoorn, Business Development Director at Smit Lamnalco
Snelheid van implementatie
De implementatie van Dynamics CRM werd zeer snel gerealiseerd. "Vooraf hadden wij onze business requirements, doelen en wensen al helder en zelfs het design was gereed voordat we echt begonnen. HSO was in staat snel te laten zien dat onze doelen haalbaar waren. In zo'n vijf weken was het systeem klaar voor gebruik. De bouw is volgens de Scrummethode uitgevoerd. Na elke korte sprint werd gecontroleerd of de ontwikkeling voldeed aan de verwachtingen. Dankzij de snelheid, flexibiliteit en goede samenwerking is er perfect binnen de tijd geleverd. HSO pakte onze wensen feilloos op. Wij waarderen het enorm dat HSO denkt in oplossingen en beschikt over best practices. Zij zijn voor ons een zeer waardevolle sparringpartner.
Inzicht in processen
Smit Lamnalco heeft haar CRM-systeem zo dicht mogelijk bij de standaard ingericht. Oudshoorn legt uit waarom: "Het is voor ons een bewuste keuze om het systeem zo 'lean & mean' mogelijk te houden. We wilden sneller en effectiever gaan werken. Complexe CRM-processen dragen hier niet aan bij. Daarom staat er zo min mogelijk 'nice to know'-informatie in het systeem. We willen de informatie niet uitbreiden, maar juist verrijken. Ons masterdatamanagementsysteem zorgt ervoor dat CRM, ERP en SharePoint met elkaar in verbinding staan en dat de juiste informatie in de juiste systemen komt. Hierdoor hebben wij altijd één waarheid, één Single Source of Truth."
"De focus ligt echt op het transparant maken van het commercieel proces en het tendermanagement. De informatie-uitwisseling tussen verschillende afdelingen en landen is hierdoor sterk verbeterd. Iedereen beschikt over real-time, eenduidige en volledige informatie binnen de juiste context. Gebruikers worden proactief geïnformeerd wanneer er een verandering optreedt in een traject waarbij zij betrokken zijn. Dit stelt medewerkers in staat om klanten en prospects op het goede moment te benaderen met een passend voorstel of om bijvoorbeeld de voortgang van een project te bespreken. Acties worden niet langer vanuit een onderbuikgevoel uitgevoerd, maar vanuit een processtructuur. Dankzij het verbeterde inzicht in processen, trajecten en de markt kunnen wij betere beslissingen nemen."
Gebruikersadoptie en de toekomst
Met de komst van het CRM-systeem, dat de Excellijsten verving, moest ook het gedrag van de medewerkers veranderen. "Mijns inziens ligt het succes van de hoge gebruikersadoptie in het zo simpel en laagdrempelig mogelijk houden van het systeem. Onafhankelijk van tijd en plaats kunnen de gebruikers te werk gaan. Hoe meer zij met het CRM-systeem werken, hoe zichtbaarder de waarde wordt. Nu de gebruikers zelf de waarde ervan ervaren en de voordelen ervan zien, komen zij zelf met suggesties en wensen. Hierdoor zijn wij op dit moment bijvoorbeeld bezig met het direct vanuit CRM vullen van offertes. De gebruikers vragen erom en voor het aanbrengen van optimalisaties en het implementeren van nieuwe functionaliteiten hebben we een Support Agreement met HSO Managed Services afgesloten. Samen met hen zorgen wij ervoor dat het werkelijkheid wordt", besluit Oudshoorn.