Polvo legt stevige basis met datawarehouse en Power BI
Het datawarehouse vernieuwen om reporting te verbeteren en proactieve beslissingen te kunnen nemen.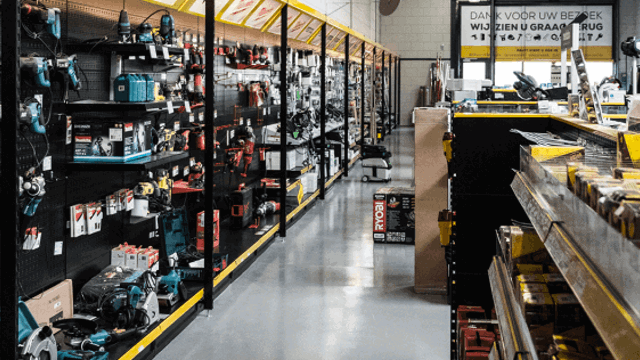 De vakhandels van Polvo zijn bekende namen in ijzerwaren, zoals Leys, Kruyt, Van Enckevort en Holtgrefe. De 50 vestigingen bedienen een enorme verscheidenheid aan klanten. Van de grootste Nederlandse bouwbedrijven tot mkb'ers, zzp'ers en een klein percentage particulieren; allemaal vertrouwen ze graag op de kennis en service van Polvo (bekijk hier een eerder klantverhaal). Toen het oude datawarehouse steeds meer begon te kraken, ontwikkelde HSO, al meer dan 10 jaar partner van Polvo, een nieuw datawarehouse, inclusief Power BI-dashboards.
Ronnie Hollemans, IT-manager bij Polvo, is verantwoordelijk voor alle operating systems, het ERP-systeem (Microsoft Dynamics AX), maatwerk en de integratie van de webshop met AX en stuurt hiervoor twee teams aan, plus de developmentteams van HSO. Daarnaast vragen de integraties van nieuwe vestigingen ook een flink stuk van zijn tijd. Een dynamische rol! Ronnie: "IT krijgt een steeds meer leidende rol in de organisatie. Waar de IT-afdeling voorheen vooral faciliterend was, nemen we nu veel meer de lead als het gaat om processen optimaliseren, voor onze 'interne' en uiteindelijk ook voor de externe klanten."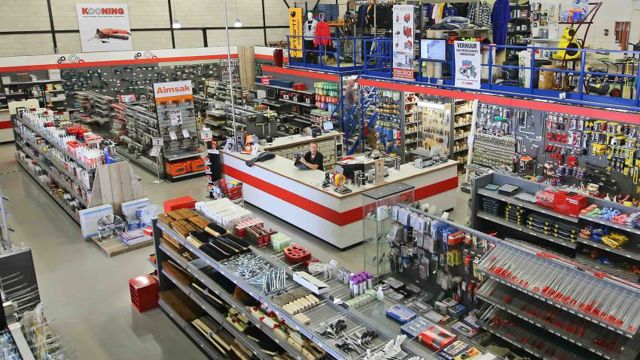 Polvo kiest DNA Framework van HSO
"Ons 'oude' datawarehouse begon steeds meer te kraken en te rammelen. Het was ooit opgezet in Excel, met draaitabellen en het draaide op een verouderde pc. Het was onvoldoende stabiel en had ook niet genoeg capaciteit. Dit wilden we echt anders. Inzicht in klantendata en verkoopinformatie is voor Polvo immers heel belangrijk om te kunnen sturen en de verschillende klantengroepen beter te kunnen bedienen. Daarom vroegen we HSO om een nieuw datawarehouse, inclusief Power BI, in te richten."
"Op dat moment was ons eigen IT-team na een overname net druk met de integratie, dus eigenlijk hadden we zelf geen tijd voor dit project. HSO heeft ons toen eigenlijk vrijwel alles uit handen genomen. Op basis van het DNA Framework is in hele korte tijd een standaard warehouse ingericht. Ook voor het overzetten van alle data heeft HSO gezorgd, waarbij wij alleen een aantal cruciale datachecks hoefden te doen."
HSO Analytics team ondersteunt Polvo bij optimalisatie
"Vervolgens heeft HSO een aantal standaard dashboards ingericht. Inmiddels gebruiken het managementteam en de commerciële leiding de dashboards dagelijks en zijn we bezig de rapportages steeds verder te verbeteren en te verfijnen. Sommige gebruikers bleken toch wel erg gehecht aan de Excelbestanden en draaitabellen. Die moeten we wat meer bij de hand meenemen. Maar wat mij betreft is het datawarehouse zeker een verbetering. Power BI is een hele gebruiksvriendelijke tool, we kunnen redelijk makkelijk zelf velden, filters, assen of measures toevoegen. Voor de meer complexe vragen hebben we ondersteuning van het HSO Analytics-team."
Plug & Play: het HSO DNA Framework
Het HSO DNA Framework is een open raamwerk - compleet volgens de Microsoft-roadmap en -filosofie - waarmee gebruikers snel en gemakkelijk aan de slag kunnen. Met het Framework wordt de implementatietijd van je datawarehouse-oplossing gehalveerd. De data wordt bewerkt en is beschikbaar in elk gewenst format. Zo kun je de data analyseren, rapportages maken en diepere inzichten verkrijgen in de bedrijfsprocessen.
Het open karakter van het DNA Framework maakt werken met diverse applicaties en bronnen mogelijk, zoals Dynamics 365 of Dynamics AX, SQL databases, Oracle, webservices, of Excelbestanden. Vervolgens kun je data visualiseren in Power BI, SSRS, Excel of een andere business intelligence-oplossing. In onze factsheet lees je alles over het HSO DNA Framework.
Polvo en HSO: een prima team!
Ronnie ervaart de samenwerking met HSO als goed. "Het team van HSO is professioneel. De technische kant van het ontwikkelen van datawarehouse is erg vlot en zelfstandig opgepakt. Ook denkt het team goed mee en kunnen ze wensen vanuit de business omzetten naar de juiste technische specificaties. Ook de junior-medewerkers zijn competent en weten op de juiste momenten, als dat nodig is, hulp in te schakelen. Het is fijn om één aanspreekpunt te hebben als het om datavraagstukken gaat, zoals ik dat ook heb bij alles rondom Dynamics AX. We zijn dan ook niet voor niets al 11 jaar partners."
Van reporting naar forecasting en toepassingen van AI
Ronnie heeft zeker ambities als het gaat om toepassingen van de datatechnologie en ziet veel kansen voor Polvo. Ronnie: "Op dit moment gebruiken we Power BI met name voor reporting, dus terugkijken. Maar we willen nog veel meer doen op het gebied van forecasting. Voor voorraadbeheer gebruiken we Slim4, maar ik denk ook aan forecasting van omzet, cashflow enzovoort."
"Daarnaast zou ik graag pionieren met toepassingen van Artificial Intelligence, zoals bots. Onze klanten bestellen nog voor een groot gedeelte telefonisch, dat is vrij bijzonder als je het vergelijkt met bijvoorbeeld retail, en dat komt met name door de service en kennis die we in huis hebben. Onze producten zijn vaak complex en klanten kunnen het zich niet veroorloven bijvoorbeeld het verkeerde slot te bestellen."
"Hierdoor moet hun opdrachtgever nog één of mogelijk meerdere dagen wachten. Online bestellen zit zeker in de lift en ik zie daar dan ook veel kansen voor AI en bots, die vragen van klanten samen met de aanwezige kennis van de collega's uiteindelijk steeds beter kunnen beantwoorden."
"Uiteindelijk is het onze ambitie om, dankzij technologie, in de gehele bouwketen betrokken te zijn. Waarbij bijvoorbeeld ons assortiment geïntegreerd is in het tekenprogramma van de architect. Het is dan bij onder andere de aannemer heel makkelijk om de juiste producten te krijgen op de bouwplaats. Dat is nog toekomstmuziek, maar ik zie daar wel heel veel kansen om ons te onderscheiden. Dat doe ik graag met HSO!"