PHC Europe: "Microsoft Teams wordt de spil waar alles om draait"
Implementatie van het nieuwe werken en het faciliteren van moderne werkplekken op basis van Microsoft cloud-technologie.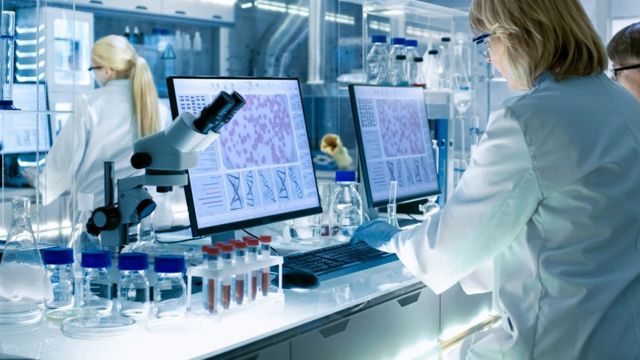 Voor Arjan van Toor, manager business operations bij PHC Europe, is 'het nieuwe werken' een uiting van maatschappelijk verantwoord ondernemen. Het leidt bovendien tot een hogere productiviteit van mensen, constateerde hij tijdens de coronacrisis. Welke maatregelen heeft hij doorgevoerd, wat zijn de ervaringen en hoe ziet hij de toekomst?
Arjan: "PHC Europe is onderdeel van het Japanse PHC Corporation en we leveren biomedische apparatuur aan laboratoria, universiteiten en ziekenhuizen. Er werken ongeveer negentig mensen bij ons, verdeeld over vier kantoren waaronder het hoofdkantoor in Etten-Leur. Als manager business operations ben ik verantwoordelijk voor logistiek, magazijnen, inkoop en IT. Drie dagen per week thuiswerken en twee dagen op kantoor, dat zou wat mij betreft een ideale verdeling zijn. Mensen zijn dan op hun productiefst, is mijn ervaring, en ze hoeven minder reiskilometers te maken. Je hebt ook minder kantoorruimte nodig. Om de aarde bewoonbaar te houden moeten we onze CO2-uitstoot verlagen dus ik zie het nieuwe werken vooral ook als een vorm van maatschappelijk verantwoord ondernemen."
Binnen PHC Europe ben ik de drijvende kracht achter het nieuwe werken en het faciliteren van moderne werkplekken. De overstap naar een cloudplatform gebaseerd op de bedrijfssoftware van Microsoft is daarin een belangrijke stap geweest. Verkoopmedewerkers moeten overal toegang hebben tot het CRM-klantensysteem of in ons ERP kunnen opzoeken of een bepaald product op voorraad ligt. En dan niet met een VPN-verbinding, maar direct uit de cloud!"
"Teammanagers zien er extra op toe dat mensen niet overwerkt raken door goed naar ze te luisteren. Mensen zijn gelukkiger en verzetten meer werk."
Q: Wat deed COVID-19 met jullie?

Arjan: "Toen in het voorjaar van 2020 de coronacrisis uitbrak, werden mijn ideeën over thuiswerken opeens heel actueel. Kantoorgebonden informatie moest in sneltreinvaart worden gedigitaliseerd. Denk aan personeelsdossiers die we door een HR-app hebben vervangen of aan een workflowtool voor het zetten van digitale handtekeningen. Uiteraard ging lang niet alles in één keer goed. Het 'remote' maken van de telefooncentrale bijvoorbeeld bleek lastiger dan verwacht."

"Ook voor het magazijnpersoneel hebben we maatregelen genomen. Om het risico op besmettingen zo laag mogelijk te maken, hebben we een ploegenrooster ingevoerd waarbij mensen altijd met dezelfde groep in een shift zitten en niet in contact met andere shifts hoeven te komen. Door COVID-19 is onze verkoop flink gestegen, waardoor er sowieso meer druk op logistiek is komen te staan. Teammanagers zien er extra op toe dat mensen niet overwerkt raken door goed naar ze te luisteren. Waar mogelijk proberen we zo goed mogelijk aan persoonlijke wensen tegemoet te komen."

Q: Hoe reageerden medewerkers van PHC Europe

Arjan vervolgt: "Er was aanvankelijk best wat weerstand tegen het gedwongen thuiswerken. Mensen waren bang dat ze zonder hun spullen op kantoor hun werk niet konden doen en managers hadden moeite met medewerkers waarvan ze niet wisten of die nu wel of niet aan het werk waren. Maar juist de mensen die in het begin het hardst schreeuwden, die willen nu niet meer terug. Ik heb productiviteitsanalyses gemaakt en onderzoek gedaan naar medewerkerstevredenheid, en alle signalen staan op groen. Er is vanuit het management misschien minder zicht op wat mensen doen, maar ze verzetten aanzienlijk meer werk en zitten lekkerder in hun vel."

Q: Hoe ziet de toekomst eruit?

Arjan: "De coronacrisis is helaas nog niet voorbij, maar de contouren van het 'nieuwe normaal' beginnen zich af te tekenen. We gaan één kantoorpand sluiten, wat al was gepland maar nu goed uitkomt, omdat we minder ruimte nodig hebben. Er komen meer flexwerkplekken en we gaan investeren in luxere vergaderruimtes, omdat mensen juist daarvoor nog naar kantoor zullen komen. Qua IT voorzie ik dat Microsoft Teams steeds meer de centrale spil gaat worden waar alles om draait. Niet alleen voor communicatie en videobellen, maar ook voor het aanroepen van andere applicaties binnen Microsoft 365. Het wordt voor iedereen z'n standaard werkomgeving."
Lees meer over Modern Work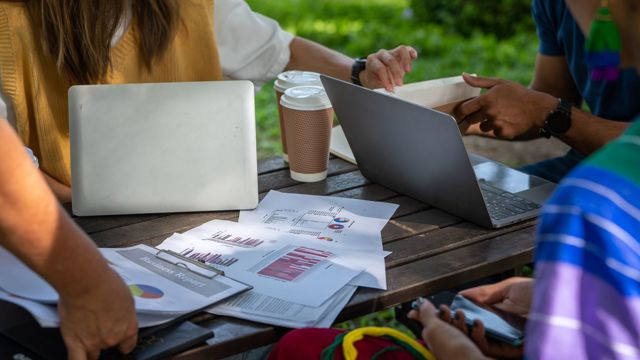 De moderne werkplek vraagt om een zero trust security aanpak
Lees verder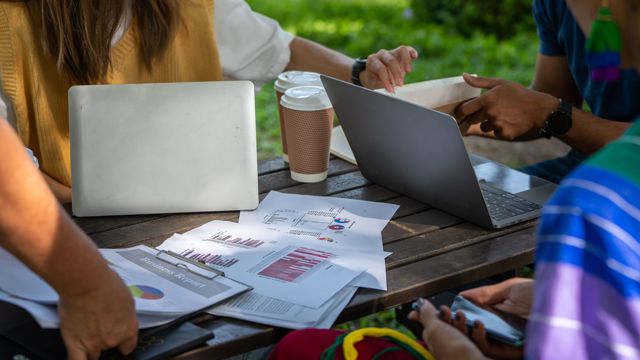 Workplace Innovation Assessment
Het Workplace Innovation Assessment geeft inzicht in wat nodig is om je huidige IT-omgeving voor te bereiden op de digitale werkplek van de toekomst.
Lees verder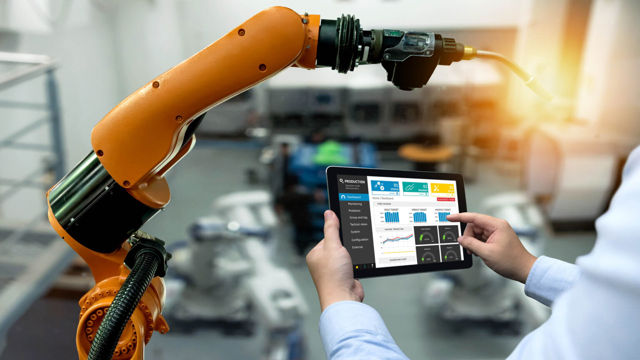 Dashboard in a Day voor Manufacturing
Benut de kracht van data om efficiënter te worden en (onderhouds)processen te optimaliseren.
Lees verder