Microsoft-platform ondersteunt MegaGroup's buy-and-build strategie
Van noodzakelijke migratie naar een kans voor buy-and-build succes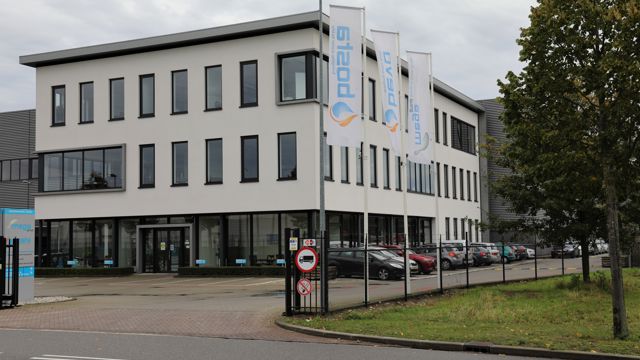 Bringing Water to Life
Met als missie 'Bringing Water to Life', leveren de MegaGroup bedrijven wateroplossingen aan klanten voor irrigatie, zwembaden, veeteelt, bouwdiensten en industrie. Het bedrijf heeft kantoren en distributiecentra in 7 landen door heel Europa en er werken meer dan 300 medewerkers.
MegaGroup heeft een sterke buy and build strategie en wil de ervaring van hun klanten zo eenvoudig, persoonlijk en transparant als mogelijk maken. Om deze belofte waar te maken zijn klantgerichtheid, digitalisering en full service belangrijke onderdelen van de strategie.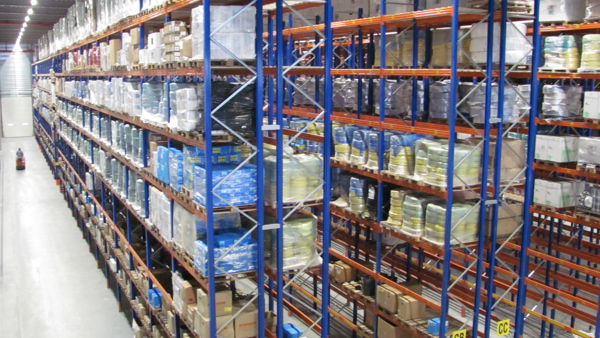 Long standing partnership
MegaGroup is al jarenlang klant van HSO en heeft altijd kunnen vertrouwen op het AX platform. Maar omdat AX binnenkort niet meer ondersteund wordt, heeft MegaGroup besloten de overstap te maken naar Dynamics 365. Naast Dynamics 365 Supply Chain Management implementeert het bedrijf ook Dynamics 365 CE (Sales) in alle verkooporganisaties.
Als transformatiepartner voor MegaGroup levert HSO niet alleen de migratie naar Dynamics 365, maar ook datagerelateerde expertise en oplossingen. Alles met het oog op de toekomst - het ontwerpen en bouwen van een flexibel en toekomstbestendig IT-applicatielandschap dat over alle bedrijven van MegaGroup kan worden uitgerold.
Van 'noodzakelijk kwaad' naar een kans
Frank Kalff, Business Development Director bij MegaGroup, is Programma Manager aan de kant van de klant. Frank: "Voor een groot deel is de migratie naar Dynamics 365 een 'must', een verplicht project dat we niet langer kunnen uitstellen. Maar tegelijk geeft het ons de kans om een nieuw fundament te leggen en onze processen en systemen te harmoniseren en standaardiseren. Gezien onze buy-and-build strategie wordt ons nieuwe applicatieplatform de standaard voor de huidige en toekomstige onderdelen van het bedrijf. We hebben betere en snellere rapportage en inzichten nodig, in de hele organisatie. Momenteel is dat een hele uitdaging, omdat verschillende bedrijven in onze groep op hun eigen systemen werken. Daarom is dit programma in zekere zin een noodzakelijk kwaad en tegelijkertijd een kans."
Dynamics 365 is een cloud-gebaseerde oplossing, wat de noodzaak van standaardisatie benadrukt. Frank: "Als bedrijf waren we behoorlijk verwend met ons on-prem AX-systeem, omdat we veel maatwerk hadden. Maar als we naar een cloud-based systeem overstappen, moeten we zo dicht mogelijk bij de standaard blijven, anders kunnen we de doorlopende updates niet beheren. Maar nogmaals, we zien dit als een kans om te harmoniseren en ons IT-applicatielandschap toekomstbestendig te maken."
Op weg naar BR2
Begin 2023 ging MegaGroup live met D365 Supply Chain Management. De scope van deze eerste Business Release (BR1) waren de twee grote distributiecentra van MegaGroup in Nederland en Polen. En, zoals hierboven vermeld, is deze eerste release onderdeel van een groter programma van harmonisatie en standaardisatie van de verschillende digitale systemen en platformen die MegaGroup gebruikt in haar landenorganisaties.
Frank: "De huidige situatie, waarin we zowel AX als D365 hebben draaien, is tijdelijk. We streven er dus eerst naar om onze eigen verkoopbedrijven die nu nog op AX zitten naar D365 te brengen. Op dat moment hebben we een kernel die we kunnen uitrollen naar de andere overgenomen bedrijven. Samen met deze transitie verbeteren we ook de koppeling met onze webshop. Ons doel is om selfservice zoveel mogelijk mogelijk mogelijk te maken, door onze klanten in de webshop dezelfde product-, voorraad- en leveringsinformatie te geven als onze verkopers hebben."
Albert Hol werkt als Programmamanager bij HSO aan de MegaGroup transformatie. Albert: "Het potentieel van één gestandaardiseerde kernel is groot. Het bespaart op zowel implementatie- als onderhoudskosten en het stelt ons in staat om gemakkelijk nieuwe bedrijven over te brengen. Het brengt echter ook uitdagingen met zich mee: mensen zullen zich moeten aanpassen aan een nieuwe manier van werken. De beste manier om succes te hebben is om dit als de standaard neer te zetten en tegelijkertijd veel aandacht te besteden aan de menselijke kant van de verandering".
HSO Data Validation Framework
Als bedrijven overstappen van AX naar Dynamics 365 heeft dit nogal wat gevolgen voor hun datawarehouse. Daarnaast is er de complexiteit dat er tot de go-live van de tweede business release  relevante data uit de oude systemen en uit Dynamics 365 komt.
Albert: "We hadden twee uitdagingen om aan de rapporteringseisen van MegaGroup te voldoen. Ten eerste moesten we een nieuw datawarehouse bouwen en een tussenliggende datalaag opzetten die rapportering vanuit meerdere applicaties kan ondersteunen, evenals nieuwe businesses die op D365 zullen worden geïmplementeerd. Ten tweede moesten we zorgen voor een soepel datamigratieproces waarmee we de datakwaliteit konden controleren en dat we bij elke uitrol konden uitvoeren.
Met het HSO Data Validation Framework hebben we een geautomatiseerd datamigratieproces opgezet dat zo vaak als nodig herhaald kan worden. Het Data Validation Framework beheert ook de datakwaliteit en zorgt voor schone en gevalideerde gegevens aan de voorkant. Het Framework maakt gebruik van SQL binnen de connectivity Studio van To-Increase (ook bekend als BIS), wat de klant veel flexibiliteit geeft en de tooling is eenvoudig te gebruiken door mensen die al bekend zijn met SQL."
Frank: "Het Data Analytics gedeelte van een project als dit is zeker iets wat je vanaf het begin moet oppakken, anders ontstaan er later in het project data en rapportage gerelateerde problemen. We hebben dit aan den lijve ondervonden en dit resulteerde in extra druk op onze teams en ons budget. Maar ik ben ervan overtuigd dat ons nieuwe data warehouse een goede basis vormt voor toekomstige standaarden en rapportage."
ERP modernization & the Azure cloud
Meer klantverhalen
Samenwerken als 1 team
Het project had best een lastige start, maar vanaf het moment dat Frank en Albert de leiding namen, verliep de samenwerking goed. Frank: "Albert en ik vullen elkaar aan. Albert is heel sterk op de inhoud, de processen en de techniek, waar ik me meer richt op organiseren en stakeholdermanagement."
Albert: "Het succes van de eerste go-live was mede te danken aan de goede teamspirit. HSO opereerde als één team samen met MegaGroup, gericht op oplossingen in plaats van problemen. Beide teams hebben veel flexibiliteit en teamwork getoond."
Frank: "Totdat we aan één systeem werken, zullen we in ons dagelijks werk wel wat hobbels ervaren. Maar over het algemeen hebben we vertrouwen in het nieuwe systeem en kijken we ernaar uit om het naar de volgende fase te brengen."
Neem contact met ons op
Wil je meer weten over hoe het Microsoft-platform groei en flexibiliteit kan ondersteunen? Neem dan contact met ons op. Onze experts staan klaar om je te helpen.
Cloud transformation, Data & AI
Kennis en klantcases