Kohler versterkt relaties met
leveranciers dankzij nieuwe CRM-software
Betere dienstverlening aan leveranciers, het creëren van een nieuwe digitale cultuur en het verbeteren van de bedrijfsrapportages.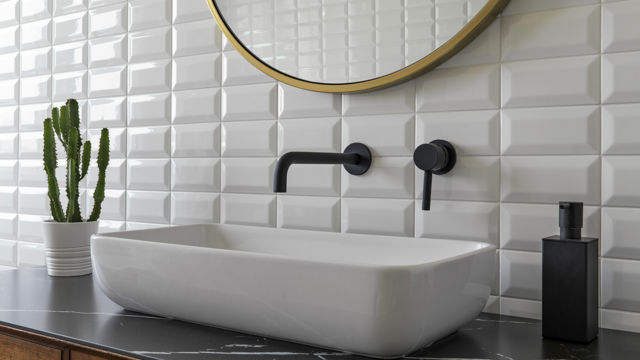 Leveranciers die contact opnamen met Kohler's EMEA crediteurenteam kregen niet altijd de beste service. Maar liefst 25% van de teamcapaciteit werd gebruikt voor het behandelen van e-mailvragen. Veel van deze vragen waren generiek maar moesten wel wereldwijd worden behandeld – een proces dat complex, tijdrovend en ook nog eens foutgevoelig was. Kohler koos, als SAP-huis, voor Microsoft Office 365 en Microsoft Dynamics 365 om de communicatie naar de shared services teams beter en efficiënter te sturen. Met succes! Inmiddels worden diverse Microsoft applicaties wereldwijd in het bedrijf geïmplementeerd.
Kohler Co. kent een lange historie. Opgericht in 1873 is het inmiddels één van Amerika's oudste en grootste private bedrijven. Kohler Co. is wereldwijd marktleider in de productie van luxe keuken- en badproducten, motoren en stroomsystemen, decoratieve producten en premium meubilair. Het bedrijf exploiteert bovendien twee van 's werelds beste vijfsterrenhotel- en golfresortbestemmingen in Kohler, Wisconsin en St. Andrews, Schotland.
Uitmuntende service, maar helaas niet voor leveranciers
Of je nu klant, leverancier of verkoper bent, Kohler Co. heeft als ambitie om van elke interactie met het bedrijf een elegante en plezierige ervaring te maken. Uitmuntende service is één van de belangrijkste merkwaarden. Maar helaas viel die eer niet altijd te beurt aan leveranciers die contact opnamen met de crediteurenafdeling EMEA. Chanaka Marasinghe, Manager Finance Transactions, legt uit: "Ongeveer een kwart van de capaciteit van mijn team werd gebruikt voor het afhandelen van e-mailvragen. Veel daarvan waren heel algemeen, maar moesten wel de hele wereld rond worden gestuurd. Het proces was onnodig complex, kostte veel te veel tijd en het risico op fouten was groot."
Hij voegt eraan toe dat dit niet alleen meer geld kostte dan nodig, maar bovendien had hij geen inzicht in managementinformatie, zoals hoeveel vragen er per dag binnenkwamen, wie er mee bezig was en wat voor soort vragen er werden gesteld.
Een opvallende keus voor Microsoft Dynamics
Toen Marasinghe Marcus Judge, directeur IT Services EMEA bij Kohler Co., om hulp vroeg, wisten ze vooraf niet wat voor soort oplossing ze moesten zoeken. Marasinghe: "Als het een standaard contactcenter was geweest, hadden we naar heel andere tools gekeken, ik denk niet dat we Microsoft als optie hadden gezien," zegt hij. "Maar omdat e-mail de primaire bron van communicatie was, betekende dit dat we een oplossing nodig hadden die de workflows stroomlijnt en naadloos in ons ecosysteem past."
Judge voegt toe dat hij eerder ervaring had met Microsoft Dynamics via een van de Nederlandse kantoren van het bedrijf. Net op het juiste moment, toen Judge op zoek ging naar iemand die kon helpen, kwam er een e-mail van HSO 'out of the blue'. "Natuurlijk spraken we ook met andere Microsoft Dynamics implementatiepartners, maar zodra ik de eerste keer naar HSO belde, had ik de indruk dat ik contact had met een bedrijf dat echt geïnteresseerd en flexibel was en bovendien in staat zou zijn om ons echt verder te brengen."
Een constructieve samenwerking met het HSO-team
Kohler Co. doorliep alsnog een complete RFP. Judge: "HSO had tijdens de RFP absoluut het meeste werk verricht om ons te laten zien hoe de eindoplossing eruit zou komen te zien. Dat betekende dat ze daadwerkelijk onze requirements goed begrepen."
De flexibiliteit van HSO bleek een winnende factor te zijn. "Waar andere leveranciers meer een aanpak lieten zien van 'dit is de tool, take it or leave it', gaf HSO ons volop opties. Het team luisterde naar al onze feedback en werkte echt met ons samen," zegt Marasinghe. "HSO wist niet wie we gingen kiezen, maar ze investeerden veel tijd en moeite in het ontwerp, luisterden goed en kwamen met een gedetailleerd plan van kosten van de oplossing maar ook wat de verwachte baten zouden zijn."
HSO implementeerde een cloudoplossing van Microsoft Office 365 en Microsoft Dynamics 365 for Sales (CRM). Hiermee kan de crediteurenadministratie alle de communicatie van Office 365 snel en efficiënt naar het juiste subteam van shared services sturen. HSO hanteerde hierbij een agile manier van werken, met succes.
Judge: "Dit project was onze eerste kennismaking met het Microsoft Dynamics Agile-implementatiemodel. Vanuit de IT-afdelingen waren we net gestart met agile-werken en onderzochten we hoe we dit het beste konden toepassen. Tijdens het project gebruikten we korte sprints om dingen te ontwerpen, te testen en aan te passen en dan weer een kleine sprint. Omdat het een overzichtelijk project was hielp het ons de principes van scrum en agile eigen te maken. Dat wil zeggen dat om tot een goede oplossing te komen, kleine stapjes beter werken dan direct een grote sprong."
"Ik denk dat HSO direct het grotere plaatje zag en dat was voor ons belangrijk. Normaal gesproken zouden de meeste bedrijven een junior team sturen voor een relatief klein project als dit. Maar hier kregen we een zeer ervaren en kundig team. Het beste team, zou ik zeggen."
Van werken 'met je ogen dicht' naar real-time rapportages en analyses
Inmiddels is Kohler Co. live op de Microsoft Office 365 en Microsoft Dynamics 365 (CRM). Geautomatiseerde facturen komen via e-mail rechtstreeks het systeem binnen, het aantal zoekopdrachten is sterk verminderd en het systeem kan de zoekopdrachten van de leverancier volgen. Belangrijke gegevens worden vastgelegd en verwerkt in rapportages, waarmee de service verder verbeterd kan worden. Tot tevredenheid van de manager Finance Transactions. Judge: "Ik herinner me Chanaka's frustratie toen hij vertelde dat hij min of meer werkte 'met z'n ogen dicht'. Hij wist dat er problemen waren, maar hij kon ze niet kwantificeren en hij kon ook niet de grootste probleemgebieden identificeren. Nu heeft hij inzicht in resultaten en verbeterpunten en kan hij veel beter sturen."
De volgende stap: toe naar data-gedreven werken
Dit project bij Kohler Co. lijkt nog slechts het begin zijn van iets veel groters. Marasinghe: "We waren niet op zoek naar een leverancier voor een eenmalig klein project, maar we willen met HSO werken als team, waarmee we in de toekomst nog meer vooruitgang kunnen boeken."
Judge wil meer gebruik maken van kunstmatige intelligentie zodat Kohler in de nabije toekomst steeds meer routinewerk met behulp van bots kan uitvoeren. Zijn eerstvolgende doelstelling is het creëren van een digitaal self service center en er zijn plannen om deze oplossing uit te rollen naar andere bedrijfsonderdelen. "We hopen de oplossing wereldwijd en over een aantal financiële en shared services teams uit te breiden. Ik geloof ook zeker dat het Internet of Things ons veel kan brengen en ik werk aan 'predictive analytics'. We gaan binnenkort zeker in gesprek met analytics experts van HSO."
Read more
Customer cases in Manufacturing