Grünbeck verbetert gebruikerservaring dankzij Microsoft Azure IoT
Service Excellence strategie op basis van Data & AI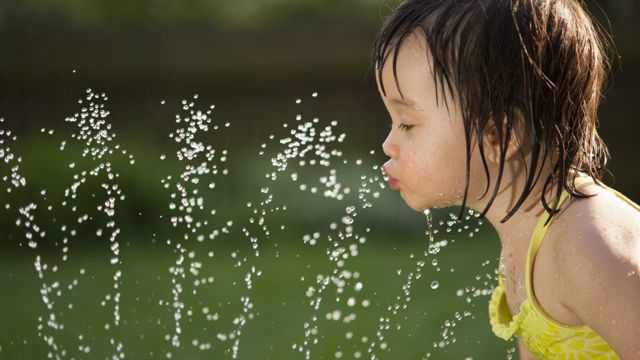 Het Duitse Grünbeck verkoopt en installeert hoge kwaliteit waterfiltersystemen. De apparatuur wordt verkocht via dealers, met als gevolg dat de producent zelf inzicht mist in het gebruik door de eindklant. Als oplossing hiervoor ontwikkelde HSO Innovation een IoT-oplossing en een mobiele app. Hiermee kan de gebruiker zijn apparaat besturen en krijgt hij zelf ook inzicht in het gebruik. Grünbeck zelf krijgt data over het gebruik van klanten, waarmee het bedrijf de service kan verbeteren en uiteindelijk betere producten kan ontwikkelen.
Grünbeck toonaangevend in waterzuivering in Europa
Grünbeck is een van de meest succesvolle en gerenommeerde bedrijven voor waterzuivering in Europa. Het is een onafhankelijk, middelgroot bedrijf met een jaaromzet van ongeveer 120 miljoen euro en biedt expertise in het plannen, ontwerpen, bouwen en onderhouden van technische systemen voor waterbehandeling voor huishoudens, handel en industrie. Grünbeck heeft innovatie hoog in het vaandel staan om het bereik van water te vergroten en om goede waterkwaliteit voor iedereen beschikbaar te maken. Sinds de oprichting is Grünbeck altijd een belangrijke speler geweest als innovator op het gebied van waterzuivering, wat blijkt uit de vele patenten. Water is leven en het doel van Grünbeck is om klanten te laten genieten van water op zijn best.
Sinds de implementatie van AX 3.0 is Grünbeck klant van HSO. Sindsdien heeft de IT-omgeving van het bedrijf vele transformaties ondergaan. Grünbeck maakte al gebruik van HSO Innovations Dynamics Service Management en het bedrijf vroeg HSO vervolgens een oplossing te bedenken voor hun wens om hun nieuwe assortiment waterontharders via het Internet of Things (IoT) aan te sluiten op hun bedrijfsapplicaties.
Zo werkt de Grünbeck app
De mogelijkheid om informatie terug te leveren aan Grünbeck, direct vanaf de bron bij de eindgebruiker, was een van de belangrijkste strategische motieven voor Grünbeck voor de ontwikkeling van deze tool. Het bedrijf kan vervolgens de productontwikkeling verder verfijnen op basis van de gebruiksinformatie van hun producten.
Grünbeck blijft in nauw contact met eindgebruiker
Het voorstel van HSO Innovation op basis van Microsoft Azure's IoT Hub werd door Grünbeck geselecteerd voor implementatie. Kern van het project is het vastleggen van relevante gebruiksinformatie op basis waarvan bedrijfsprocessen en producten steeds verder verbeterd kunnen worden. Omdat HSO al langere tijd met Grünbeck samenwerkt, was het voor ons relatief eenvoudig om de juiste informatie te selecteren en te integreren met de bestaande bedrijfsprocessen.
Eén van de meest voorkomende uitdagingen voor fabrikanten tegenwoordig is dat ze geen contact hebben met hun eindklant, door de tussenkomst van groothandels en retail. IoT stelt Grünbeck in staat om het contact met de gebruikers van de producten te houden en de relatie te blijven verstevigen.
Direct betere service voor klanten
Grünbeck maakt op dit moment de overstap van Microsoft Dynamics AX 2012 naar Dynamics 365 Finance & Supply Chain Management, maar dit heeft hen er niet van weerhouden om vooruit te kijken en dit IoT project nu alvast te realiseren. Met behulp van Dynamics 365 for Sales en steeds meer aangesloten apparaten, worden de eerste voordelen van Azure IoT voor service engineers nu al duidelijk. Zoals het vermogen om sneller te reageren en servicetaken nauwkeuriger uit te voeren.
Met het cloud-based IoT-platform kan Grünbeck nieuwe, zeer gepersonaliseerde diensten aanbieden. Dit is slechts een eerste stap in de transformatie van dienstverlening die het bedrijf zijn partners en klanten wil bieden. Wil je hier eens verder over praten? Maak direct een afspraak voor een online 1-op-1 inspiratiesessie. Of neem contact op.