Veilig naar kantoor met de HSO Werkplek App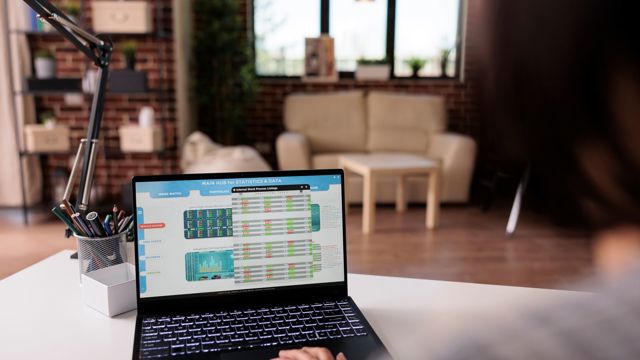 Thuiswerken is nog altijd het veiligst, zolang de covid-19 pandemie voortduurt. Maar nu de grootste piek voorbij lijkt, openen steeds meer bedrijven voorzichtig weer hun deuren.
Maar hoe zorg je ervoor dat medewerkers weer veilig binnen aan het werk gaan? Dat er niet te veel mensen aanwezig zijn en dat iedereen bekend is met de laatste afspraken? HSO ontwikkelde de Workplace Wizard: een werkplek app die bedrijven hierbij ondersteunt.
Mensen informeren en werkplek reserveren met handige app
De HSO Workplace Wizard is een Power App (onderdeel van de Office 365 licentie) waarmee collega's gemakkelijk een bureau kunnen vinden en kunnen reserveren. De werkplek app biedt onder meer de volgende functionaliteit:
Overzicht van beschikbare werkplekken per locatie en verdieping met de mogelijkheid om direct te reserveren (en zo nodig weer te annuleren);
De werkplek app zorgt ervoor dat het maximale aantal collega's niet wordt overschreden;
De mogelijkheid voor het instellen van reminders, zoals een herinnering aan de hygiëneregels of regels wanneer je niet naar kantoor mag komen;
Mogelijkheid om meldingen te sturen aan gebruikers, bijvoorbeeld bij nieuwe regels;
Mogelijkheid voor reserveren van vergaderruimtes.
Interesse in de HSO werkplek app?

De HSO Workplace Wizard is gemakkelijk in te richten met behulp van onze template. Uiteraard helpen onze Power Platform consultants je graag als dat nodig is om de werkplek app aan te passen aan jouw organisatie. Vul het formulier hieronder in of neem contact op met Christiaan Taverne.
Neem vrijblijvend contact met ons op.