De moderne werkplek vraagt om een zero trust security aanpak
In 2020 heeft in veel organisaties de transformatie plaatsgevonden naar remote werken. IT-afdelingen moesten razendsnel handelen om ervoor te zorgen dat mensen productief vanuit huis konden blijven werken. Nu remote werken de standaard wordt, vraagt dit om een andere benadering van security.
Het 'opschalen' van de traditionele aanpak is niet meer voldoende om je systemen en applicaties voldoende te beveiligen. Microsoft en HSO adviseren een zero trust aanpak. In deze blog vertellen we je hier graag meer over.
Waarom een zero trust security aanpak?
Organisaties van vandaag hebben behoefte aan een nieuw beveiligingsmodel dat is toegerust voor de complexiteit van de moderne omgeving: inclusief mensen die overal en altijd kunnen werken, met alle tooling, apparaten, apps en gegevens die zij nodig hebben tot hun beschikking.
Bij een traditionele, on-premise omgeving kiest men meestal voor een firewall. Oftewel een stevig hek rondom alle systemen. Het nadeel is echter dat cybercriminelen steeds beter worden in het binnendringen van de firewall. Daarmee neemt het risico toe dat als een hacker eenmaal binnen is, hij al snel toegang heeft tot alle data en applicaties.
De komst van cloud-technologie en mobiel werken brengt naast deze risico's nieuwe dreigingen met zich mee. Steeds meer medewerkers hebben namelijk toegang tot applicaties en data buiten de 'traditionele' bedrijfsnetwerkgrenzen om. Daarmee is beveiliging via firewalls en virtuele privénetwerken (VPN) niet meer voldoende.
Het doel van een zero trust aanpak is dan ook:
Veilige mobiele toegang: Stel gebruikers in staat om overal en altijd veiliger te werken, op elk apparaat.
Veilige cloudmigratie: Maak digitale transformatie mogelijk met intelligente beveiliging voor de huidige complexe omgeving.
Risicobeperking: Sluit veiligheidslekken en minimaliseer het risico op zijdelingse bewegingen.
Zo werkt zero trust security
De drie principes van de Microsoft Zero Trust aanpak zijn:
Eis expliciete verificatie
Geef medewerkers alleen toegang tot die data en applicaties die ze nodig hebben;
Ga er vanuit dat je gehackt wordt.
Deze drie uitgangspunten pas je continu toe bij het inrichten van je security. Klinkt het derde principe nogal dreigend? Microsoft noemt dit eerder realistisch. Dankzij de zero trust aanpak kun je je zo goed mogelijk voorbereiden, zodat eventuele schade tot een minimum beperkt blijft.
Een zero trust-model vereist dat alle onderdelen – identiteit van de gebruiker, het apparaat, het netwerk en de applicaties – continu worden gevalideerd en getest op betrouwbaarheid.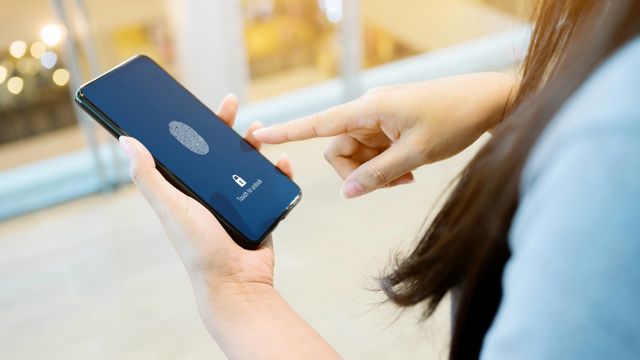 Zero trust en de security slagkracht van Microsoft
Bij HSO zijn we ervan overtuigd dat on-premise security niet meer hetzelfde niveau kan bereiken als cloud-security. Microsoft investeert met ruim 3.000 mensen jaarlijks miljarden in de beveiliging van het Microsoft Cloud platform. De kracht van het Microsoft platform en de zero trust aanpak zit 'm vooral in de enorme hoeveelheden data, applicaties en informatiestromen waarop continu met behulp van geavanceerde algoritmes gezocht wordt naar afwijkende signalen, datastromen of andere verstoringen. Het beveiligingsniveau wordt hierdoor steeds hoger en steeds verder geautomatiseerd. Als gebruiker van het Microsoft platform profiteer je hier dan ook direct van.
Lees meer over de Modern Workplace en Security
Meer lezen over zero trust en het HSO Security Assessment?
Het HSO Security Assessment is een eerste stap in het verbeteren van de beveiliging van je hybride of cloud platform. Meer weten? Download de factsheet of neem gerust direct contact met ons op.