On-Demand Webcast: 
Citizen Data Protection
How Your Government Can Ensure Comprehensive Cybersecurity with Microsoft Dynamics 365 Fraud Protection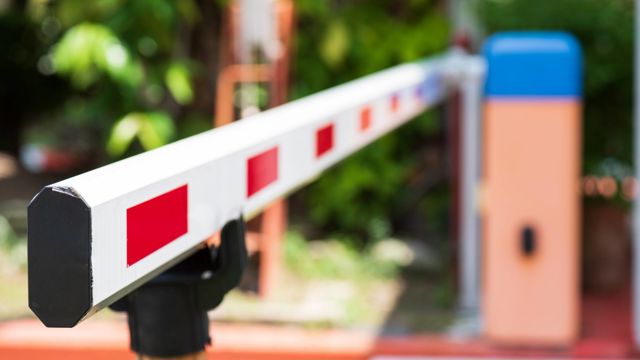 As fraudulent attacks by hackers and scammers continue to rise and become increasingly sophisticated, citizen data maintained by governments of all sizes is at risk of exploitation. Additionally, the COVID-19 pandemic has resulted in increasing citizen need for financial assistance from government, further exacerbating the problem. In Florida, the FBI says unemployment fraud is a "crisis situation". Other states aren't faring much better: Washington was recently hit by a second wave of unemployment fraud.
Unfortunately, few government agencies or departments can devote resources full time to identifying fraudulent activity across various channels, nor can these agencies simply write off the losses sustained in fraudulent attacks. In many cases, the funds or information accessed by fraudsters is critical to the agency's operation or sensitive in nature.
To fight an effective battle against fraudsters, government agencies must rely on technology solutions like Microsoft Dynamics 365 Fraud Protection.
Watch this on-demand webcast hosted by Microsoft and HSO to learn how Microsoft Dynamics 365 Fraud Protection can help municipalities proactively identify anomalous activity and ensure citizen data protection.
The session is kicked off by an interview with Theresa Payton, renowned cybersecurity expert, CEO of Fortalice, best-selling author, and former White House CIO. Theresa will speak about the importance of comprehensive cybersecurity to better protect your citizens.
You'll learn how Microsoft Dynamics 365 Fraud Protection can help your government:
Boost citizen account protection immunization by blocking fraud attacks
Protect your reputation by preventing citizens from being compromised or abused
Improve the citizen experience by reducing account login friction
Sondra Feinberg | Global Workload Lead, Fraud | Microsoft

Sondra Feinberg is a global payments & fraud executive with in-depth knowledge across the eCommerce ecosystem. She is currently the Global Strategy Lead for Microsoft Dynamics 365 Fraud Protection and has a proven track record of success. Over the last 20 years she has been an effective leader in the industry and is committed to excellence with strengths in creative problem solving, strategic thinking, revenue generation and global partnerships.

Theresa Payton | Cybersecurity Expert, Speaker, & Author | CEO Fortalice Solutions and former White House CIO

Theresa is one of the nation's leading experts in cybersecurity and IT strategy. As CEO of Fortalice Solutions, an industry-leading security consulting company, Theresa is a proven leader and influencer who works with clients and colleagues to uncover strategic opportunities and identify new and emerging threats. Following executive roles Bank of America and Wachovia, Theresa served as the first female chief information officer at the White House, overseeing IT operations for President George W. Bush and his staff. She is the author of several publications on IT strategy and cybersecurity and a frequent speaker on IT risk. Theresa was named one of the top 25 Most Influential People in Security by Security Magazine and One of Infosec's Rising Stars and Hidden Gems by Tripwire.
Learn More About How We Can Help Your Government