Koninklijke Auping transformeert naar echte omnichannel retailer
Digitale transformatie is nu al in elke sector bezig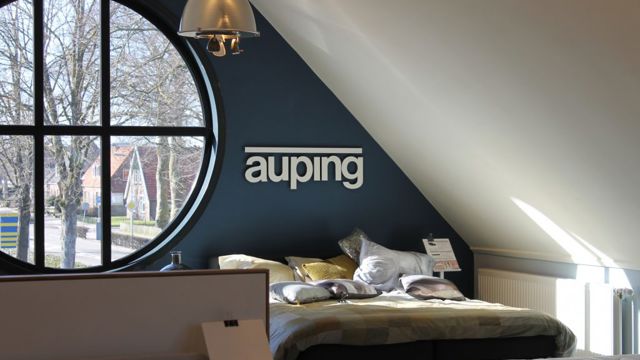 Deze veranderingen met (internet-)technologie als enabler zullen niet overal even disruptief zijn. Technologie verandert snel en biedt nieuwe kansen. Kansen op het gebied van anders interacteren met je klanten en leveranciers, kansen op het gebied van nieuwe business modellen (andere producten en diensten) en kansen op 'empowerment' van je eigen medewerkers.
Een mooi en effectief voorbeeld hiervan is de omnichannel strategie van Koninklijke Auping B.V. (Auping). Auping is een A-merk-, productie- en retailbedrijf dat is uitgegroeid tot dé beddenspecialist en marktleider in de Benelux, met meerdere verkoopvestigingen in Europa en een distributie over een groot deel van de wereld. Auping staat voor goede nachten en energieke dagen. Voor premium kwaliteit en duurzaamheid. Daarom kiest Auping bewust voor productie in Deventer waar jarenlange expertise en vakkundigheid gecombineerd worden met de nieuwste ontwikkelingen op het gebied van techniek, ergonomie en design. Iedere klantorder wordt binnen 3 weken op maat en met vakmanschap en toewijding geproduceerd.
In onderstaande customer video lichten Aart Roos, CEO, en Frank Scholte, Manager IT toe hoe Koninklijke Auping met Microsoft Dynamics 365 invulling geeft aan haar transformatie naar een echte omnichannel retailer. Daarnaast lichten zij toe waarom deze verandering noodzakelijk is.
Transformatie van je bedrijfsmodel is fundamenteel
Koninklijke Auping is een transformatie aan het doormaken, omdat de eindconsument aan het veranderen is. Dat komt door de digitalisering om ons heen en in de wereld. We kunnen het elke dag meemaken en wij als bedrijf moeten daarin meegaan. En daarvoor is die integratie van informatiesystemen zo fundamenteel, en daarom hebben wij gekozen voor Microsoft Dynamics 365 en de partnership met HSO.
Consumenten bepalen zelf hoe zij hun aankopen doen
Vooral de veranderingen die plaatsvinden vanuit de klant zijn het meest aansprekend; deze hebben een direct, commercieel effect op de organisatie. Of het nu gaat om het verbeteren van de prestaties van het salesteam met behulp van technologie, de inzet van predictive marketing of het stroomlijnen van klantprocessen, uiteindelijk draait het om de klant en het optimaliseren van de klantbeleving. De lancering van de eigen webshop is daarbij een eerste zichtbare stap richting consument. Voor Auping is dit een absolute must. Consumenten bepalen zelf namelijk hoe zij hun aankopen doen. De één shopt graag online, de ander wil het product zien en voelen en gaat naar de winkel.
Transitie van fabrikant naar omni-channel retailer
Met de webshop is Auping nu 24/7 beschikbaar voor de consument. Er wordt gestart met bedtextiel en later volgen ook andere Auping producten. Naast de webshop blijven de winkels onverminderd belangrijk. De Auping Plaza's en Auping dealers bieden een inspirerende omgeving waar de consument slaapcomfort kan voelen en ervaren en zich kan laten adviseren over het gehele assortiment. Auping heeft ervoor gekozen om, samen met HSO, Microsoft Dynamics in combinatie met E-Con & Sana E-commerce te implementeren om zo de transitie van fabrikant naar omnichannel retailer te ondersteunen.