HSO migreerde met succes een wereldwijde luxe chocolade retailer naar een innovatieve cloud-gebaseerde omgeving
Carve-out van IT-infrastructuur, applicatielandschap en werkplekoplossingen leidde tot een volledige transformatie van de IT-infrastructuur.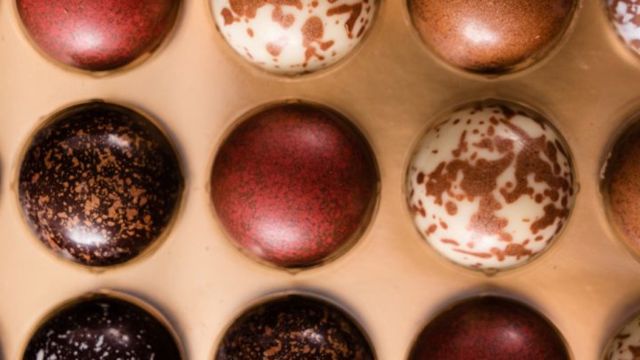 Onze klant, een wereldwijde retailer in luxe chocolade, voerde een carve-out uit van zijn voormalige eigenaar naar een nieuwe investeerder. Als gevolg hiervan werden ze niet alleen geconfronteerd met een verandering van eigenaar, maar hadden ze ook behoefte aan een carve-out van hun IT-infrastructuur, applicatielandschap en werkplekoplossing. Op basis van hun bestaande relatie met HSO, hebben zij opnieuw contact gezocht voor de transformatie van hun Modern Workplace omgeving en Azure Infrastructuur. Daarnaast verhuisden ze alle huidige bedrijfsapplicaties naar deze nieuwe 'greenfield' omgeving.
Bouwen op succes
Enkele jaren geleden ondersteunde HSO de wereldwijde luxe chocolade retailer bij de uitrol van het Microsoft Business Applications Platform binnen hun organisatie. Kort na de succesvolle implementatie kondigde het bedrijf een afsplitsing aan van de Japanse unit, hun Japanse dochteronderneming (met ongeveer 500 verkooppunten) en de Belgische productiesite. Deze bedrijfstransitie was de aanleiding voor meerdere IT-gerelateerde projecten, waaronder een volledige transformatie van de IT-infrastructuur, om de bedrijfscontinuïteit te garanderen terwijl het eigenaarschap veranderde, terwijl de gebruikers zo min mogelijk werden gestoord.
Een allesomvattende transformatie
Een IT Platform Transformatie is waarschijnlijk niet het eerste onderwerp dat in je opkomt bij het bespreken van overnemende of afstotende organisaties. Een operationele en stabiele IT Infrastructuur is echter essentieel voor het bedrijf. Toen de Japanse en Belgische entiteiten van eigenaar veranderden, riepen beide bedrijven de hulp in van HSO om hen te ondersteunen in het migratieproces.
Netwerk Infrastructuur Migratie
Internationale bedrijven hebben vaak veel data, opgeslagen in veel verschillende systemen op servers en databases over de hele wereld. Om de complexiteit te vergroten, is er vaak veel communicatie tussen bedrijfssystemen, wat weer leidt tot meer gegevens. Al die gegevens worden tussen de verschillende entiteiten uitgewisseld via speciale en beveiligde lijnen. Bij het afsplitsen van de eenheid Japan heeft HSO verschillende oplossingen ingezet, waaronder Azure ExpressRoute, voor veilige specifieke verbindingen met de Microsoft Azure-omgeving, en Azure File Sync, waarmee de veerkracht en beschikbaarheid worden verbeterd, terwijl zowel de kosten als de inspanning die nodig zijn om zaken te onderhouden worden verminderd.
Migratie van moderne werkplekken en bedrijfsapplicaties
Nauw verbonden met de migratie van de netwerkinfrastructuur is de migratie van de Modern Workplace-omgeving van het merk. Honderden mailboxen en OneDrive-accounts werden van de ene cloud naar de andere overgebracht, evenals een complete SharePoint-omgeving. Waarschijnlijk nog meer bedrijfskritisch, het bedrijf moest zijn Dynamics AX2012-applicatie migreren. Deze werd al gehost op Azure wat betekende dat we eerst hun omgeving opnieuw hebben ingericht, waarna we de volledige omgeving inclusief SQL databases en ISV oplossingen konden migreren.
Platform Modernisering
Toen het project van start ging, migreerden we niet alleen de bestaande omgeving van de ene cloud naar de andere. We hebben ook tal van nieuwe Azure oplossingen geïmplementeerd om de stabiliteit, veiligheid en veerkracht van het IT-platform van het bedrijf verder te verbeteren. Ten eerste hebben we Remote Desktop vervangen door Windows Virtual Desktop (nu Azure Virtual Desktop). Ten tweede hebben we, om de beveiligingslagen van het bedrijf te verhogen, Azure Sentinel ingezet, Microsoft's cloud native SIEM-oplossing.
Wat aan de oppervlakte naadloos lijkt…
Is vaak niet zo eenvoudig. Alle partijen waren het erover eens dat de impact op en verstoring van de eindgebruikers tot een minimum moest worden beperkt om hun betrokkenheid niet te verliezen. En daar zijn ze in geslaagd. Ondanks strikte deadlines, complexe doelstellingen en uitdagende tijdschema's kon het team de migratie uiteindelijk in een weekend voltooien, zodat alle eindgebruikers op maandagochtend "gewoon" konden inloggen op hun accounts, alsof er niets was gebeurd. De uitdaging werd nog groter toen precies op het moment dat het project van start ging, wereldwijde beperkingen in verband met een pandemie van kracht werden, waardoor het projectteam gedwongen werd om volledig op afstand te werken, gescheiden door vele tijdzones.
Onder de oppervlakte was dit echter het resultaat van uitgebreide configuratie, testen en het begeleiden van beide bedrijven bij het opbouwen van operationele procedures en technische mogelijkheden rond het beheer van hun nu op zichzelf staande Microsoft-cloudomgeving. Alles tegelijk migreren bleek een complexe oefening met een strakke planning.
Meer informatie
Er is geen standaard bedrijf en als zodanig is er ook geen standaard procedure voor een carve out. Wat wel beschikbaar is, zijn state-of-the-art softwaretools en -diensten van Microsoft en zijn Azure-platform, een aanzienlijke ervaring op basis van vele projecten binnen HSO en een uitgebreide set van best practices waarin die samenkomen.
Voor bedrijven die bezig zijn, of op het punt staan te beginnen, met een digitale transformatie, heeft HSO diverse assessments, om te valideren waar je staat. Neem gerust contact op als je meer wilt weten over een van de assessments of als je andere vragen hebt over het migreren van jouw organisatie van de ene omgeving naar de andere.
Voor bedrijven die te maken hebben met een Carve out of Carve in heeft HSO een Carve out Assessment.