CoffeeRoots Cantata legt de basis van een datagestuurd bedrijf
CoffeeRoots Cantata is een productie-, distributie- en retailbedrijf dat premium koffie- en theeproducten van over de hele wereld produceert. Naast de productie voor private labels is het bedrijf ook actief in de retail, met meer dan 350 winkels in 6 landen. CoffeeRoots Cantata is een ambitieus bedrijf dat klaar is om verder te groeien.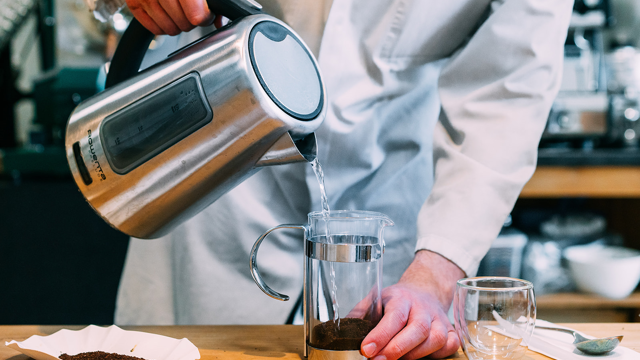 CoffeeRoots Cantata is een ambitieus bedrijf dat graag wil groeien en haar productlijnen en winkellocaties wil uitbreiden. Het bedrijf is gevestigd in Antwerpen, België.
In de afgelopen 15 jaar is het bedrijf snel geëvolueerd van een lokaal familiebedrijf naar een internationaal innovatiecentrum voor warme dranken. De basis van deze snelle expansie is een mix van ondernemerservaring, van constante innovatie en de ambitie om producten en winkels te ontwikkelen die letterlijk een "wow"-effect creëren.
Maar hoewel de strategie van de groep duidelijk is en er belangrijke stappen zijn gezet, beschikte het bedrijf nog niet over betrouwbare rapportages en inzichten, die onmisbaar zijn voor het managen van de activiteiten, het optimaliseren van de klantervaring en het uiteindelijk realiseren van de ambities. Op zoek naar duidelijke inzichten en naar de juiste strategie om een datagestuurd bedrijf te worden, kwam het management bij het HSO Data & Analytics team terecht.
Het HSO-team begon met een analyse- en modelleringsfase, waarin we eisen verzamelden en een data roadmap definieerden: waar willen we heen en wat hebben we nodig om daar te komen?
"Dit project heeft de manier waarop we salesdata managen volledig getransformeerd en onze hele retailoperatie gevirtualiseerd. Het team krijgt realtime informatie en kan zo veel efficiënter werken."
Leg eerst de fundering
Brendon Pienaar, Managing Consultant bij HSO: "Toen we aan de analysefase begonnen, interviewden we eerst het management en de operationele teams om erachter te komen wat hun meest dringende informatiebehoeften waren. Een van de urgente verzoeken was bijvoorbeeld inzicht in de minimaal vereiste voorraadniveaus in de winkels. Het team had geen duidelijk beeld van welke producten naar welke locatie moesten. En omdat sommige producten erg duur en schaars zijn, wil je geen te grote voorraden aanleggen op de ene locatie en een tekort creëren in een andere winkel."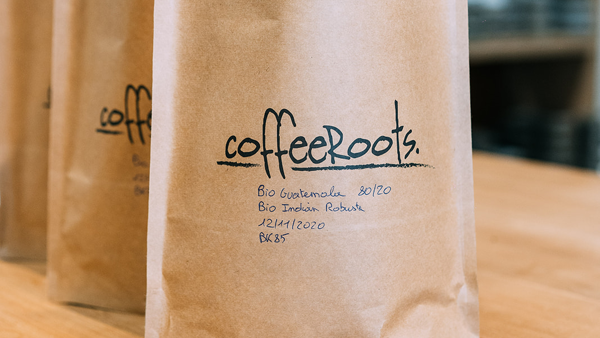 "Het bedrijf had geen eenvoudige toegang tot verzamelde verkoopcijfers en trends: welke productcategorieën groeien, in welke regio's? Zijn het pods, gearomatiseerde pods of gemalen koffie? Deze informatie helpt hen enorm bij het voorspellen van de verkoop en het plannen van marketingcampagnes.
Een andere dringende kwestie is personeel, een uitdaging voor veel retailers. CoffeeRoots worstelt - net als veel andere retailers - met het vinden van goed opgeleid personeel voor hun winkels, dus de informatie die hen hier echt hielp waren de verkoopdata per winkel, per uur. Op basis van die informatie kunnen ze de winkels veel efficiënter bemannen, omdat het management weet wanneer ze één, twee of meer medewerkers in een winkel nodig hebben.
We konden CoffeeRoots ook helpen met inzichten om hun inkoopstrategie te optimaliseren. Met meer inzicht in (verwachte) verkoopcijfers kunnen ze volumes voorspellen voor het komende jaar of jaren en hun inkoopstrategie veel beter plannen. Deze informatie helpt enorm om te profiteren van betere prijzen op de wereldwijde koffie- en theemarkt.
Maar voordat we konden beginnen met het uitbouwen van de rapporten, bouwde HSO eerst de fundering: een Azure-dataplatform. Hiervoor hebben we het Cloud Transformation team ingeschakeld om een cloud omgeving op te zetten waarop alle databronnen, zoals het ERP systeem, zijn aangesloten. Het grote voordeel van het Azure-dataplatform is dat we gemakkelijk nieuwe databronnen kunnen toevoegen."
Volgende stap: inzicht gebruiken om de business te verbeteren
Nu de basis is gelegd en HSO maar liefst 21 pagina's rapporten heeft opgeleverd, is CoffeeRoots klaar voor de volgende stap. Wij noemen dat "van gegevensrijk naar inzichtrijk". Er is al veel meer informatie beschikbaar, en nu heeft het bedrijf de mogelijkheid om die inzichten te vertalen naar daadwerkelijke beslissingen en acties.
HSO en het CoffeeRoots team werken nauw samen om de gegenereerde inzichten te vertalen naar concrete acties. Een doel is om meer voorspellende analyses mogelijk te maken, bijvoorbeeld verkoopvoorspellingen en voorraadoptimalisatie. Maar ook om inzichten in de prestaties van marketingcampagnes te gebruiken om effectievere marketingcampagnes te ontwikkelen en de loyaliteit en betrokkenheid van klanten te vergroten.
Welke use cases voegen de meeste waarde toe?
Samen met het CoffeeRoots team heeft HSO in een workshop verschillende use cases behandeld, en hun verwachte economische waarde versus de waarschijnlijkheid van implementatie in kaart gebracht. Op die manier creëren we een duidelijk beeld van welke use cases de meeste waarde toevoegen aan het bedrijf, in verhouding tot de moeite die het zou kosten om ze te bouwen en te beheren.
Het HSO-team heeft het project met veel plezier uitgevoerd en kijkt uit naar de volgende stappen. Brendon: "Het is geweldig dat we zo snel vooruitgang kunnen boeken. Het projectproces, van onze eerste gesprekken tot de oplevering van de cloudomgeving, het datawarehouse en de eerste set rapporten, nam ongeveer zes maanden in beslag. Azure-cloudtechnologie voor Data en AI biedt veel mogelijkheden, waaronder snelheid en flexibiliteit. Maar we zijn ook eerlijk tegenover onze klanten dat het ontwikkelen van een datagedreven strategie hard werken vergt.
Het aspect data governance is bijvoorbeeld niet iets waar je omheen kunt. Als je betrouwbare inzichten wilt, moet je je productcatalogus op orde hebben; je moet duidelijke definities en bedrijfsregels opstellen die voor het hele bedrijf gelden. En we mogen de menselijke factor nooit onderschatten. Een datagestuurd bedrijf worden vereist de bereidheid om traditionele manieren van werken te veranderen en om daadwerkelijk de kansen en toegevoegde waarde te zien die een datastrategie en de uitkomsten daarvan te bieden hebben."
"Het Power BI-dashboard geeft ons uitgebreide analyses voor zowel product- als winkelprestaties, inclusief marges, voorraad, enzovoort. De real-time datavisualisatie en de gebruiksvriendelijke interface hebben de besluitvorming voor het team tot een fluitje van een cent gemaakt."
Over Data & AI
Meer klantverhalen