AGC Chemicals doet veel meer met minder moeite dankzij
 Microsoft Dynamics 365
Meerdere legacysystemen, waardoor inefficiënte productie en administratie. Hoge IT-complexiteit en -kosten. Behoefte aan het van verbeterdoelstellingen en een 360 graden klantbeeld.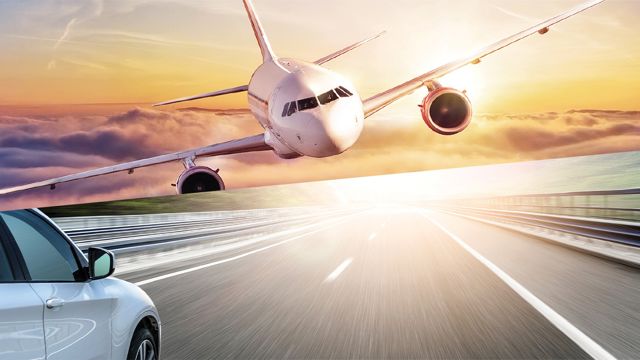 AGC Chemicals Europe is een van 's werelds grootste producenten van fluorchemicaliën en fluorchemische materialen. De bedrijfsvisie van de onderneming "Chemistry for a Blue Planet" gaat over hoe de chemie kan bijdragen tot milieuoplossingen. Deze missie wordt ondersteund door vier pijlers: Veiligheid, Zekerheid, Comfort, Milieu.
We zaten samen met de CEO & Chairman van AGC Chemical, Hiroo Mori San, om de beweegredenen voor de migratie naar Microsoft Dynamics 365 te begrijpen.
Wat waren de belangrijkste beweegredenen voor deze transformatie in uw bedrijf?
"We zaten op een heel oud ERP-systeem, waarvoor moeilijk externe ondersteuning te krijgen was en waarvoor we bijna al onze interne kennis over hoe het echt werkte, hadden verloren. Deze combinatie was een groot risico voor het bedrijf.
Daarnaast hadden we ook een aantal legacy-systemen die intern waren ontwikkeld of gekocht als gevolg van functionele beperkingen van het oude ERP-systeem. Die wilden we dus tot een minimum beperken om de IT-complexiteit en -kosten te beperken.
Maar wat net zo belangrijk was, was dat we inzagen dat we de processen, de organisatiestructuur en de manier waarop we gegevens beheren al vele jaren niet meer ter discussie hadden gesteld. Dus definieerden we acht zakelijke doelstellingen die een kader zouden vormen voor het ERP-project. We waren op zoek naar het ERP-project om ons te helpen de fundamenten te leggen, zodat we de verbeterdoelstellingen konden bereiken".
Klantervaring
In de video praten we met Mark Edwards, Senior Project Manager en Michael Grimshaw, IT Operations Manager, die beiden hun ervaringen delen over bedrijfstransformatie en veranderingsmanagement. Ze hebben uitstekende resultaten geboekt en hun magazijnen zijn nu smetteloos en opgeruimd!
Wat is jouw toekomstige strategie en hoe zal de Microsoft Dynamics 365-technologie jou in staat stellen om dit te bereiken?
"AGC Chemicals Europe Limited maakt deel uit van de divisie AGC Chemicals, met vestigingen over de hele wereld, die elk hun eigen producten maken.
We willen ervoor zorgen dat we onze bestaande en nieuwe Europese klanten het volledige productengamma van onze divisie kunnen aanbieden – uit Japan, Thailand, Amerika en het VK.
Om dit te verwezenlijken, moeten we, zoals bij elk bedrijf, zo dicht mogelijk bij de klant staan. Om de uitdagingen en kansen van de klant te begrijpen. Alleen zo kunnen wij de klant een oplossing bieden en de kans benutten om het volledige assortiment van producten en technische diensten van de AGC Chemicals Division aan te bieden.
Wij gebruiken Microsoft Dynamics om dit doel te bereiken.
Dynamics 365 CE biedt een platform waarmee we een eenduidig beeld van de klant krijgen, zodat we weten wat er speelt bij iedere klant. Dynamics 365 Power BI, gekoppeld aan het datamodel in Dynamics 365 ERP, geeft ons inzicht waar onze verkoop vandaan komt en tegen welke kostprijs. Tevens geeft het inzicht waar nog kansen liggen, want zoals elk bedrijf moeten we ook op onze kosten letten om concurrerend te blijven.


Dynamics 365 ERP biedt ons de mogelijkheid om onze processen efficiënter en productiever te maken, zodat we onze omzet kunnen verhogen zonder ons personeelsbestand in hetzelfde tempo te moeten uitbreiden. Het stelt ons in staat om meer te doen met minder administratieve inspanning dan met onze oude ERP en legacy-systemen.


Dynamics 365 ERP biedt ons de mogelijkheid om gemakkelijk onze voorraden en voorraadrotaties in de tijd te analyseren. Gekoppeld aan verkoopvoorspellingen, stelt het ons in staat om voorraadniveaus te bepalen en de aanvulling van magazijnen te automatiseren, zonder handmatig te moeten bepalen wat er gekocht of overgeslagen moet worden. Onze tijd kan nu worden besteed aan analyse en het nemen van de juiste voorraadbeslissingen, in plaats van aan administratie en transactionele activiteiten".
Waarom is de Microsoft-technologie het bedrijfsplatform bij uitstek voor AGC Chemicals Europe?
"Er zijn veel goede ERP-systemen op de markt, dus het was geen gemakkelijke of snelle keuze. Maar we hadden het gevoel dat Microsoft een platform aanbood dat breed was en dat mettertijd meer diepgang zou krijgen.
We wilden ook niet zelf de technische systemen moeten beheren. Dus outsourcing naar 'de cloud' was de richting die we voor ogen hadden. Alleen Microsoft en één andere leverancier leken deze dienst op dat moment daadwerkelijk aan te bieden.
Microsoft Dynamics 365 integreert ook goed met Microsoft Office 365 en andere toepassingen. De interface was vergelijkbaar met Microsoft Office 365, waardoor een potentiële barrière voor leren en adoptie volledig werd weggenomen."
"We hadden het gevoel dat Microsoft een platform aanbood dat breed was en dat mettertijd meer diepgang zou krijgen."
"Daarnaast was het relevant dat we wisten dat andere chemische bedrijven in onze buurt Microsoft ERP met succes gebruikten in hun productiefaciliteiten. Voor ons is het namelijk belangrijk dat we alleen naar een klant verzenden wat aan hun specificatie voldoet.
Microsoft ERP werd al door de AGC Chemicals Division in Amerika gebruikt, net als bedrijven in andere AGC-divisies. Dit gaf ons dus het vertrouwen dat Microsoft kon doen wat wij nodig hadden.
Ten slotte was er een goede keuze aan Microsoft-partners in het VK, zodat we wisten dat als we problemen zouden ondervinden, we een uitwijkmogelijkheid zouden hebben om van partner te veranderen. Gelukkig hebben we ondervonden dat HSO betrouwbaar is, een zeer goede service biedt en integer en professioneel te werk gaat."
Lees meer
Customer cases in Manufacturing