Managed Cloud Services: Beheer en optimaliseer je cloudomgeving
Waarborg een succesvolle en continue werking van je Cloud Services in Azure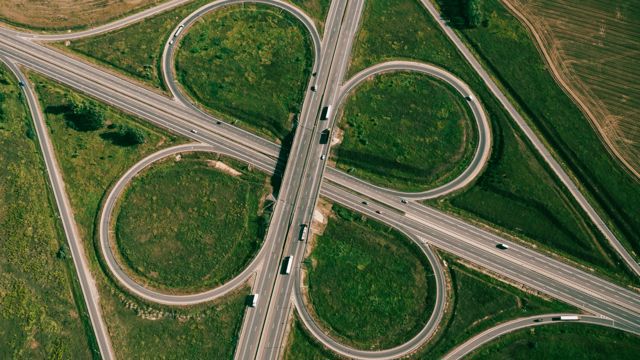 De kracht van een vast aanspreekpunt: 24/7 ondersteuning, lokaal en wereldwijd
Onze toegewijde teams bieden klanten een vast aanspreekpunt voor IT service management, operationele processen en applicatieontwikkeling. Altijd op de toekomst gericht. Als klant profiteer je van:
24/7 ondersteuning voor al je bedrijfsapplicaties en Cloud Services
24/7 proactieve en voorspellende monitoring
voorkomen van downtime van bedrijfskritische applicaties
uitbesteding van het functionele en technische applicatiebeheer
hulp met de uitrol van nieuwe releases
proactief en oplossingsgericht incidentbeheer
Met een klantgerichte aanpak en vestigingen in verschillende tijdzones kunnen we je organisatie op elk gewenst moment van ondersteuning voorzien.
Waarom Azure Managed Services?
Overstappen naar de Cloud

We helpen organisaties met het verwerven van inzicht in het potentieel van de cloud en het op prioriteit indelen van workloads. Samen ontwikkelen we een referentiearchitectuur, zorgen we voor de mapping van het data-ecosysteem enzovoort.

Beheer en optimalisatie

We houden ons voortdurend bezig met het ontwikkelen, verbeteren en beveiligen van je Microsoft-oplossingen in de cloud. We werken alle applicaties bij met de laatste updates met minimale impact op je bedrijfsprocessen.

Continuïteit en Gezondheid

HSO biedt uitgebreide monitoring-mogelijkheden die de continuïteit en een juiste werking van je Azure-omgeving waarborgen. HSO biedt daarnaast diensten voor databasebewaking voor SQL Server-toepassingen. Dit alles maakt het mogelijk om problemen proactief te identificeren en verhelpen.

Updates en Verbeteringen

HSO helpt organisaties met de continue implementatie van patches en functionele en kwaliteitsupdates. De servicemodule Platform Support van HSO zorgt ervoor dat je Azure-omgeving optimaal functioneert, veilig blijft en voldoet aan de best practices van Microsoft.

Automation voor Azure DevOps

Automatisering en orchestratie vormen de sleutel tot een succesvolle inzet van de cloud. HSO brengt automatisering naar Azure DevOps met mogelijkheden voor continuous integration and continuous delivery (CI/CD) voor de bedrijfsapplicaties van Microsoft Dynamics 365 die in Azure worden gehost.

Security en Compliance

Microsoft focust sterk op beveiliging, privacy, compliance en transparantie. De servicemodule Security & Compliance van HSO vult dit aan met ondersteuning voor het identificeren van beveiligingsrisico's, het evalueren van de beveiliging van Azure-diensten en het ontwikkelen van maatregelen voor risicoreductie.
HSO is door Microsoft erkend als Azure Expert MSP
HSO heeft de officiële status van Microsoft Azure Expert MSP (managed service provider). Dat betekent dat onze uiterst vaardige medewerkers beschikken over aantoonbare kennis en ervaring met de implementatie van succesvolle oplossingen in Azure.
Het maakt niet uit hoe ver je bent gevorderd met je digitale transformatie en overstap naar de cloud. Wij helpen je op elk punt in dit traject verder. Of het nu gaat om cloudmigraties, complexe (data-)integraties, beheer of cybersecurity: onze expertise brengt je bedrijfsprestaties naar een hoger plan.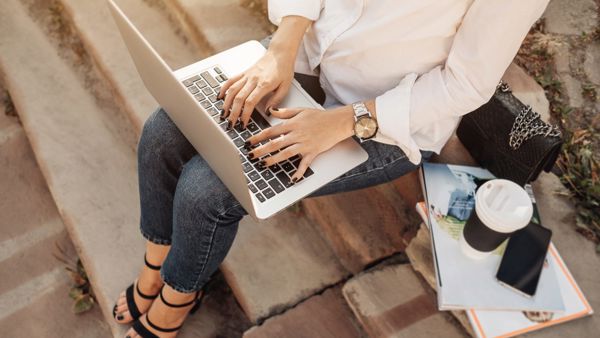 Klantverhalen
Deze klanten kozen voor Azure
Lees meer over hoe we onze klanten verder helpen met het Azure Platform.
Microsoft Azure Resources en Solutions
Geef je digitale transformatie een boost met Azure
Plan een adviesgesprek
Wil je weten hoe HSO jouw organisatie kan helpen om meer waarde uit Azure te halen? Vul het onderstaande formulier in en we nemen graag contact met je op.