Cloud Strategie & Architectuur: ontsluit de waarde van de cloud
Een succesvolle inzet van de cloud vraagt om een gedegen fundering en strategie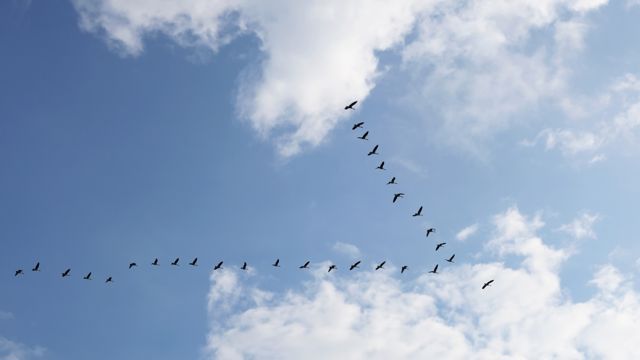 De ontwikkeling van een cloudstrategie is de eerste stap op weg naar veilig, duurzaam en schaalbaar succes.
Een geslaagde overstap naar de cloud vraagt om een strategische basis, de ontwikkeling van een platformecosysteem en het scheppen van de juiste voorwaarden voor succes.
HSO heeft een track record in het begeleiden van organisaties met hun overstap naar de cloud en biedt een uitgebreide reeks diensten die je helpen de cloud optimaal te benutten. Op basis van onze ervaring helpen we je met de planning en uitvoering van je cloudstrategie, zodat je maximale waarde kunt putten uit je investeringen in Azure.
De voordelen van de Azure Cloud
Waarom Azure?
Kostenbesparingen

Het 'pay as you go'-model van Azure maakt het mogelijk om de kosten te stroomlijnen. Je betaalt namelijk alleen voor de capaciteit en diensten die je werkelijk gebruikt.

Schaalbaarheid & Agility

Azure biedt on demand schaalbaarheid. Al naar gelang je zakelijke behoeften kun je snel capaciteit bijschakelen of afbouwen.

Operationele Efficiëntie

Azure biedt tal van automatiseringsmogelijkheden. Deze zorgen voor een reductie van het aantal handmatige taken, vergroten de efficiëntie en stellen je IT-medewerkers in staat te focussen op meer strategische initiatieven.

Bedrijfscontinuïteit & Veerkracht

Azure biedt ingebouwde back-up- en disaster recovery-mechanismen. Dit waarborgt bedrijfscontinuïteit in het geval van storingen of gegevenverlies.

Security & Compliance

De beveiligingsmechanismen, threat intelligence en mogelijkheden voor identiteit- en toegangsbeheer van Azure dragen bij aan een veilige cloudomgeving.

Innovatie & Wendbaarheid

Het brede dienstenaanbod van Azure omvat artificial intelligence (AI), machine learning (ML) en Internet of Things (IoT)-mogelijkheden die de innovatiekracht van je organisatie een boost geven.
Wat onderscheidt HSO
Waarom kiezen voor HSO voor Cloud Strategie & Architectuur
We hebben onze status als Azure Expert MSP te danken aan diepgaande kennis van de mogelijkheden en best practices van Microsoft en onze bewezen ervaring met de realisatie van Azure-oplossingen.

We helpen je met het opstellen van een toekomstplan voor de cloud, identificeren innovatiekansen en ontwikkelen een gefaseerde aanpak voor de migratie van je workloads naar Azure.

Als Microsoft partner krijgen we als eerste toegang tot alle nieuwe diensten, functies en updates van Azure. Dat betekent dat onze klanten gebruik kunnen maken van de laatste innovaties en technologieën.
Cloud Strategy Resources en Oplossingen
Hoe Microsoft Azure bijdraagt aan digitale transformatie
Klantverhalen
Azure Cloud Klantcases
Lees meer over hoe we organisaties verder helpen met behulp van Microsoft Azure.
Plan een adviesgesprek in
Wil je weten hoe HSO de digitale transformatie van jouw organisatie een boost kan geven met behulp van Azure? Vul dan het onderstaande formulier in en we nemen graag contact met je op!