Bredenoord supports its international growth ambitions by implementing Microsoft Dynamics
Increase customer satisfaction and develop, deliver, support and exploit the most reliable and innovative decentralised energy system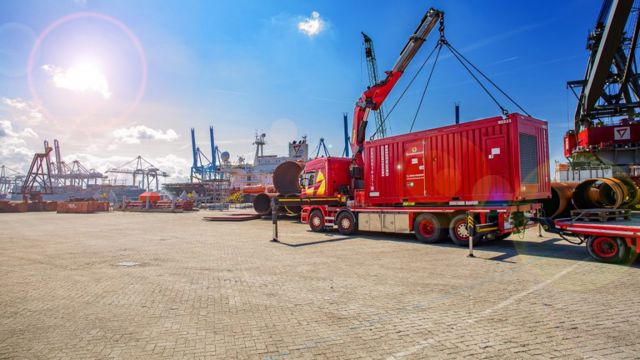 The family run company, Bredenoord, specialises in the development, building, sales and rental of a broad range of electrical solutions. Bredenoord's ambition to increase customer satisfaction and to develop, deliver, support and exploit the most reliable and innovative decentralised energy system required the implementation of a new ERP system. The best fit solution offering the most business benefits was Microsoft Dynamics and the right implementation partner for the job was HSO.
Keeping up with technical developments
Due to vast technical developments, the world is becoming smaller, but also more complex. Old customised applications can just about keep up but not efficiently or quickly enough to meet demand. Developments such as Big Data and Internet of Things, have not gone unnoticed by Bredenoord. Focussed on their vision to make the company an international market leader in decentralised energy systems the choice was made to discontinue usage of the legacy system.
One of the key factors supporting the decision for change was that Bredenoord had made the strategic choice to create a new strong foundation for the company. A system in which information can be processed and shared quicker so that business decisions can be made ad hoc when needed. With a strong system at its core the possibilities for growth would be significantly increased.
Jaap Fluit, CEO Bredenoord, comments:
"The technology surrounding energy services is changing quickly, as are the customers. Bredenoord doesn't want to only continue developing products, but also wants to remain at the top of its game with its business model. We want to continue to deliver quick and reliable energy to our customers and this was our challenge. Besides this, the possibility of creating financial reports was limited in the old system. To successfully achieve our ambitions this process needed to be replaced as well."
If you'd like to find out how Bredenoord has supported its international growth ambitions by implementing Microsoft Dynamics, download the full case study below.