Video: How Zenus Bank is Revolutionizing Global Banking
Innovative digital bank provides accessibility to US dollars by partnering with HSO and Microsoft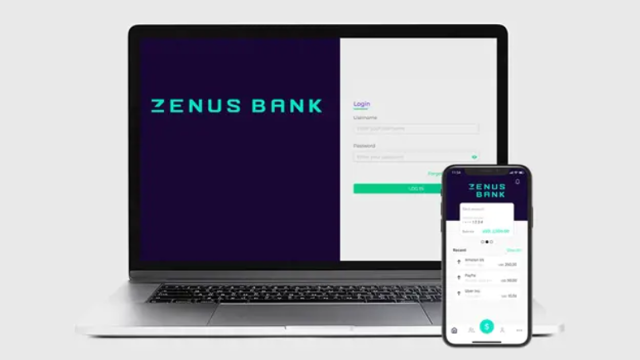 An interview with Mushegh Tovmasyan, Chairman & Founder, John Woods, Chief Marketing Officer, and Pedro Martinez, Chief Information Officer of Zenus Bank
Zenus Bank, a digital, full-service US bank, is using Microsoft technology and HSO's banking expertise to revolutionize international banking. Hear from their leadership in this customer story.
Transcript
Tovmasyan: Billions of people live in developing countries in the world. They want to participate in the global economy, but they're constrained by what's available in their own country. This constraint can mean currency fluctuation. It can mean technological limitations. It can mean discrimination because your bank or your financial institution is so many layers behind everybody else. 
At Zenus, we're removing barriers to create banking beyond borders. 
Zenus allows individuals and companies all over the world to access transparent, cheap, efficient, first world banking services, therefore unifying the playing field.
Woods: Any business looking to compete globally today needs a clear and comprehensive data strategy. This is even more essential in the financial services industry.
Martinez: Everything revolves around data at Zenus Bank. To be able to secure data in a cloud environment is challenging, so ensuring that we have a fundamental architecture design for how we're going to be operating, how we're going to be sharing that data among microservices, that was the key.
Tovmasyan: We knew that in order to innovate in the banking space, we had to build a better foundation from technology perspective, to regulatory perspective. We've invented a new way of banking. We need to be able to depend on a partner to really scale and push the limits of our infrastructure.
Martinez: Both HSO and Microsoft have demonstrated with a strong portfolio of customers that they're leaders in the banking space, and now the FinTech space providing that layer that will interact with our customers.
Tovmasyan: Microsoft is the infrastructure provider and HSO is their biggest partner who's helped transform huge businesses, businesses that are much bigger than us, to a scale that we're looking to get to in a very near future.
Woods: What really made HSO stand out above their credentials was how they came across as real human beings. In every meeting, they had their cameras on, they talked openly, we really felt like we knew them before we'd signed a contract.
Martinez: The fact that HSO has expertise and they understood how to properly articulate what exactly we needed to fill those gaps, that for us was the winning factor. It was refreshing to be able to talk to other professionals, bounce ideas, do white boarding, and all of a sudden, I didn't feel like my team and I, we have to come up with a miracle solution. It was more of a wow, we can really build something magical here.
Tovmasyan: The future of Zenus is to transition from being the consumer facing bank into the infrastructure bank that will power a new generation of FinTechs and allow existing FinTechs to pivot into this new way of doing business, cross border transactions, embedded finance. For us to really capture our first mover advantage, we need to find the best and safest path into scaling our services globally. Our counterparts at HSO see the problem we're looking to solve, and they're helping us really achieve our dream and use Microsoft to be the backbone of our growth.
Martinez: They have supported us through that discovery phase that allow us to set the roadmap and jump start with a minimum viable product that gives our customers what they need and make us profitable. We're pushing forward to ensure that we can deliver now.
Learn more about how we support Banks