Video: How Colleagues Can Interact with Dynamics 365 Account Information, Chats, Video Calls, and Scheduling Using Teams Collaboration
This is a feature that ties the Microsoft Dynamics 365 and Teams applications together to help improve productivity, efficiency, and collaboration amongst team members.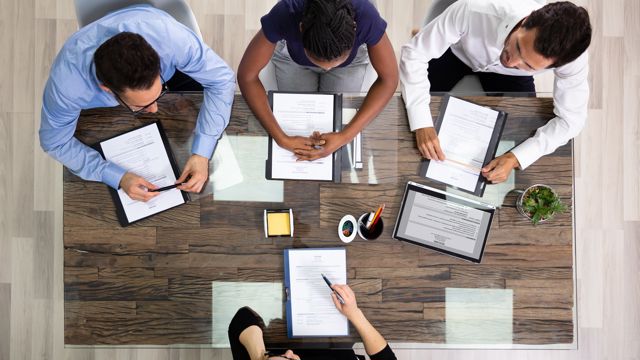 Interact with colleagues using Dynamics 365 account information, chats, video calls and scheduling using Teams Collaboration
In this video, I'm going to show you some of the awesome new capabilities within Teams and Dynamics. In this case, I'm going to show you how we can share information among our colleagues using Teams collaboration.
First, I'm going to show the global search capabilities. Let's say that I'm dealing with a new branch at Morgan Stanley – by typing a keyword into the search bar, we get results related to "Morgan."
I'll go to my Organizations. I would like to focus on the branch, Cleveland.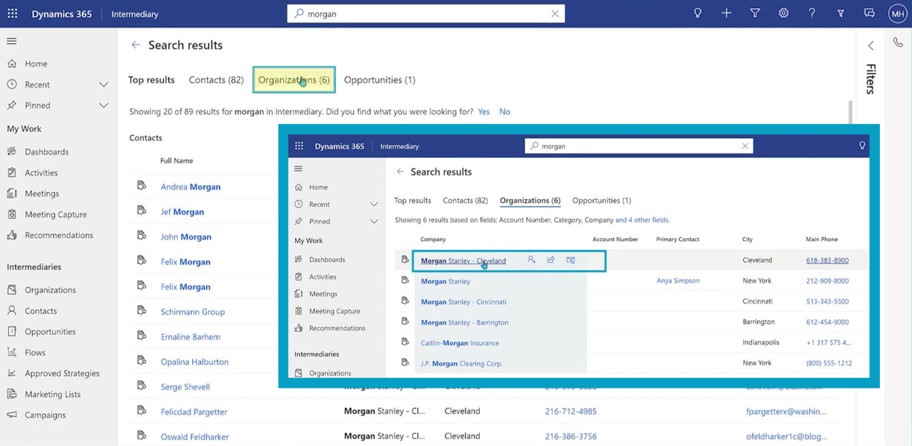 I'm going to open up that record and see the details that we have for this branch. This is a Power BI report embedded within the application, where we can see details about all the advisors.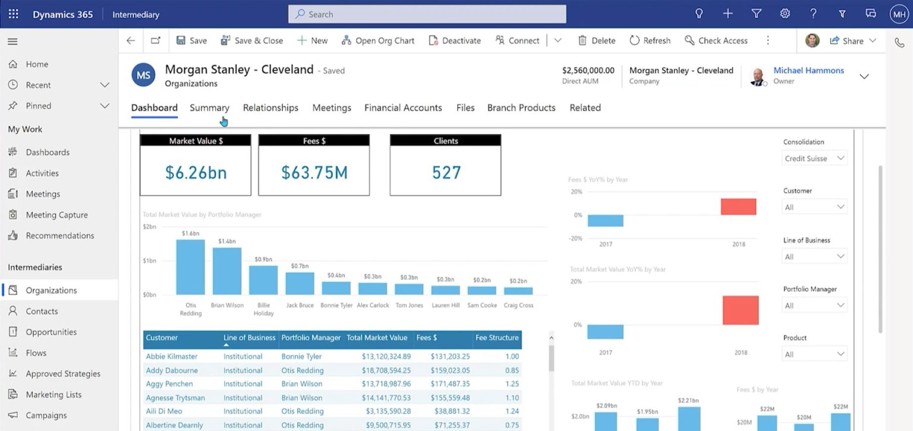 Then we can go over to Summary, Relationships and across the other information. But what we really want to see today is, "How can I better collaborate through Teams?"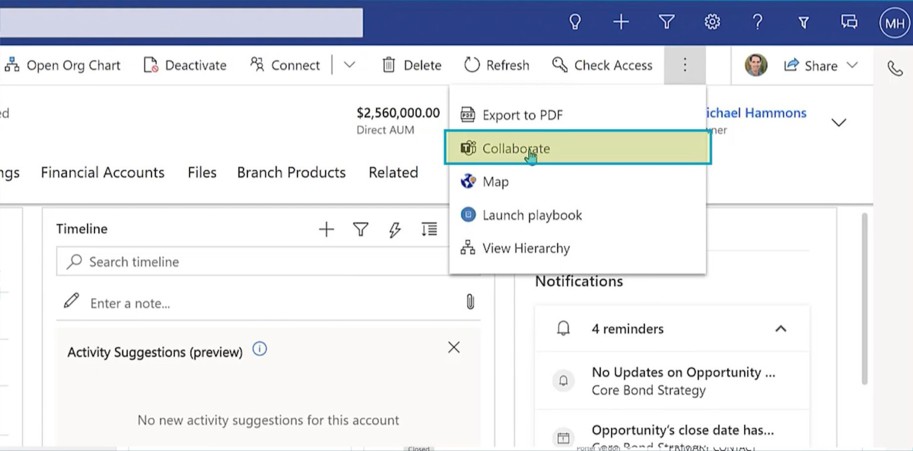 I'll just click on the collaborate button. It sets up a channel within Teams and allows me and other members of our firm to start to collaborate through the Teams' experience.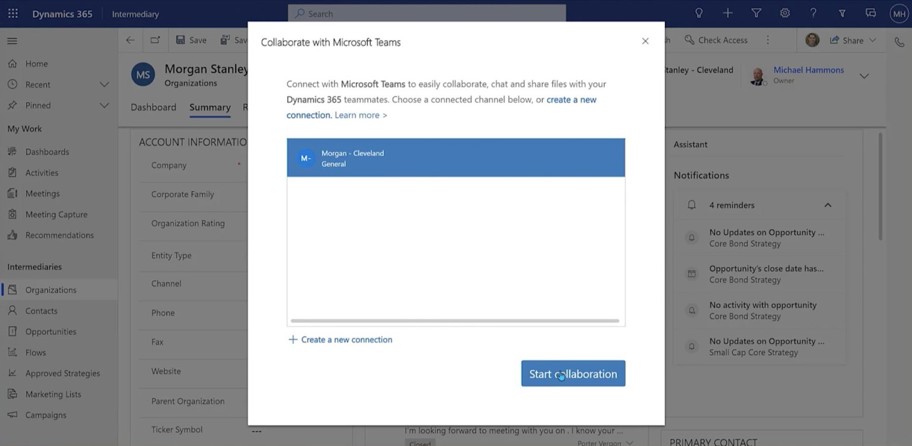 Now I'm going to use the web version, but it works the same way through the client desktop version. Here you see the client Morgan Stanley is now embedded as a tab within Teams.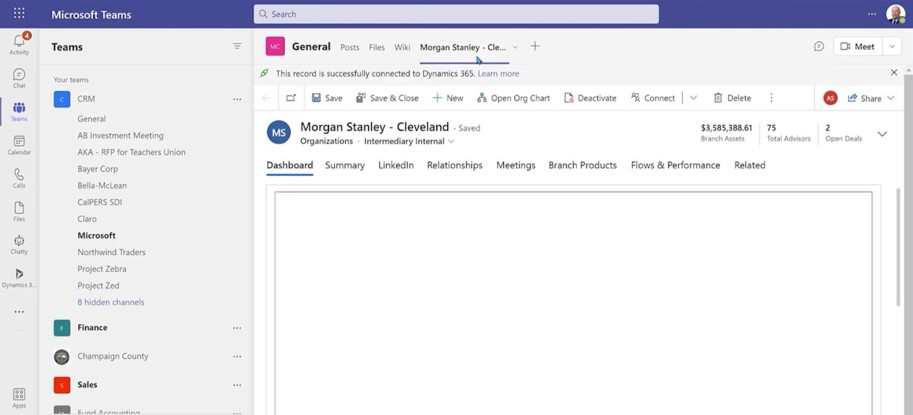 From here, now we can start to use those chat capabilities. In this case, you'll see that there has been some other chat messages already going on. While I'm in here, I might even see new messages show up. A new conversation has just popped in. I can obviously reply to that conversation as well.
But not only that, here's where we can do instant Teams' meetings. We can also schedule meetings and those will now become a record that are linked with this particular firm.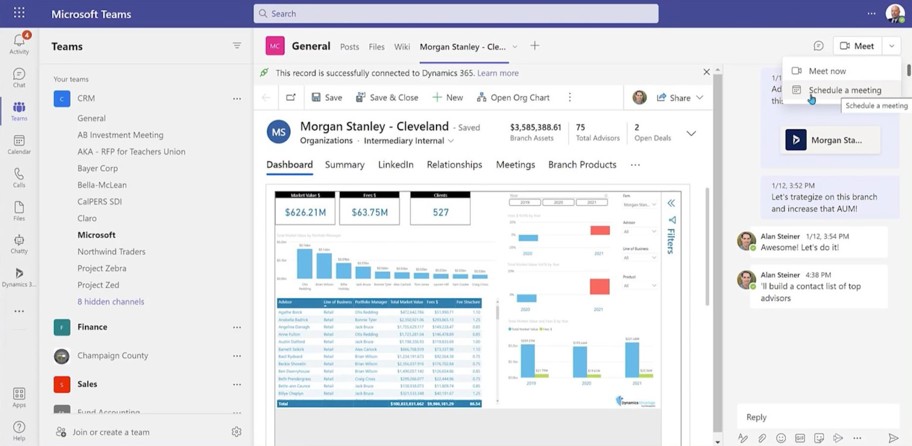 We now have a history of those meetings that are taking place through Teams' capabilities.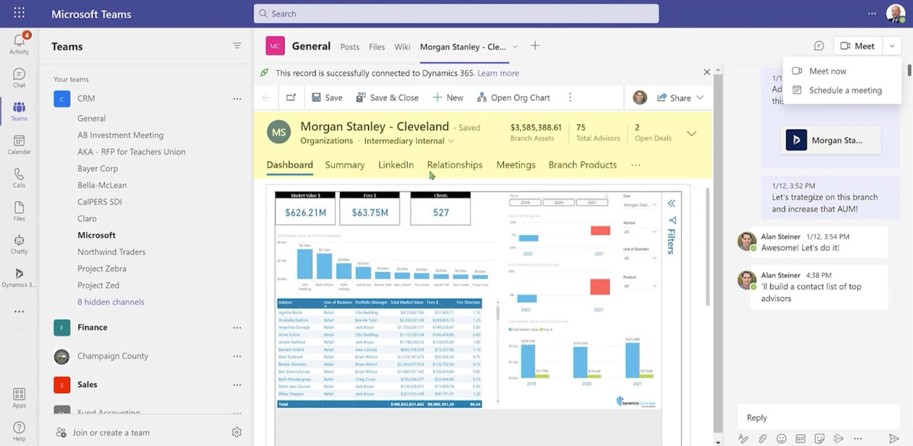 So really a new, amazing feature that ties the two applications together and helps improve our productivity, efficiency, and collaboration amongst team members.
Learn more about our Financial Services solutions