Banking Innovation with Dynamics
Improve Customer Experience with Collaboration, Personalized Interactions, and Bespoke Solutions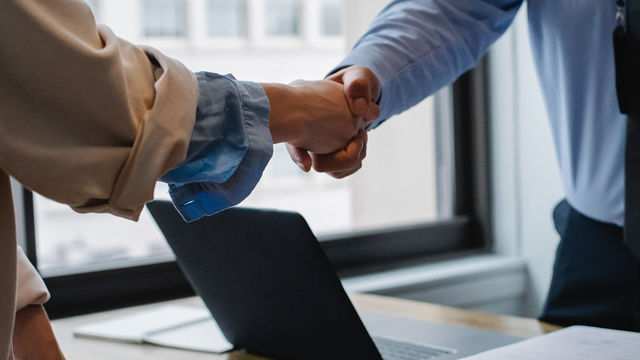 Welcome to our exciting journey into banking innovation with Dynamics. Whether you're interested in customer interaction, team collaboration, or specific applications tailor-made for your needs, we've got you covered. Let's dive into what's in store for you:
Personalized Experience with Copilot: Ever wanted to make your customers feel like VIPs? Learn how to track details, offer personalized emails, and make interactions more efficient with Copilot Sales and OpenAI integration.

Customer Interaction at Its Best: We'll explore how to engage customers through chat experiences, offering personalized conversations and self-help through interest checking, savings accounts, and more.

Leverage Data for Sales and Business Development: An intelligent system for monitoring and achieving organizational goals, utilizing targeted filters for customer engagement, employing sales accelerators, offering a 360-degree customer view that leverages AI for personalized recommendations, and enhancing efficiency through seamless integration of inbound and outbound calling functionalities.

Team Collaboration Using Teams: Discover the power of collaboration with Dynamics. From pipeline reviews to task assignments, everything becomes easier when you're all on the same page.

Easy Mobile Access: We know you're always on the move, so we'll show you how to access and edit your customer details right from your mobile device – even offline!

Bespoke Applications with Power Apps: Tailor-made for tellers and non-traditional CRM users, Power Apps lets you track referrals and update statistics on the go.
Stay with us, and we'll guide you through all these dynamic tools designed to make your banking operations efficient, personalized, and engaging. Here's to banking made simple and exciting!
Revolutionizing Marketing for Banks
Simplified Onboarding, Dynamic Journeys and Segmentation, and Personalized Content with Microsoft and OpenAI Technology
Enhancing Customer Service for Banks
Personalized Conversations, Sentiment Analysis, Tracked Surveys, and Multichannel Support with Dynamics
Optimizing Customer Engagement for Banks
Leveraging Data for New Business Growth & Retention: Identify and prioritize prospects, connect prospects to sequences, streamline activities and communications
Revolutionizing Team Collaboration for Banks
Integrating Dynamics with Teams for Efficient Pipeline Review, Customer Insights, and Seamless Mobile Experience
Tailoring Referral Tracking for Banks
A Power Apps Solution for Tellers and Non-Traditional CRM Users
Learn more about how we support Banks
If you're ready to take your Bank to the next level, let's talk.