On-Demand Webcast: Get a Grip! Taming Your Data for Insights that Actually Deliver Results from Any Source - Including Salesforce
A Microsoft Dynamics 365 Customer Insights webcast for Financial Services Firms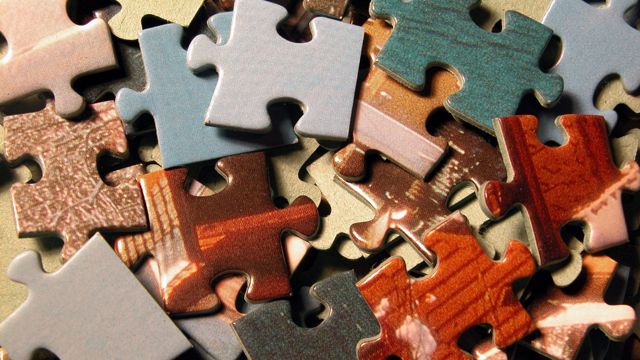 You're in a race to uncover and capitalize on opportunities. The only thing standing in your way is data—not the lack of data but taming it so you can glean actionable insights to achieve faster, more lucrative results.
Smart firms have discovered they don't need to rip out existing technology, which is costly, time consuming, and unnecessary. Instead, they turn to Microsoft Dynamics 365 Customer Insights.
Watch this on-demand webcast co-hosted with Microsoft to discover how Customer Insights taps into data from any source you already use – including SALESFORCE —to help you zero in on opportunities, armed with what you need to win them.
You'll also discover how Customer Insights can help you…
Eliminate dependence on tribal knowledge and guesswork by taking advantage of AI for solid, targeted insights
Effectively prioritize your time and energy by focusing on the right people, with the right action, at the right time
Tackle common challenges—watch as we demonstrate 3 business cases:

Determining next best action for your clients and more
Deciding on which clients to target for the highest returns
Winning more deals with effective RFP management
About the Presenters
Adam Beacher | Director of Business Applications, US Financial Services
Microsoft
As Director of Business Applications for US Financial Services, Adam uses his 20+ years of experience with Microsoft and Gartner to help clients achieve transformative business outcomes.
Tom Berger | Vice President, Financial Services
HSO
With more than 20 years of experience, Tom strategically leads the Financial Services practice by providing tangible, high-return enterprise cloud solutions.
Michael Quattlebaum | Vice President, CRM Practice
HSO
A financial services veteran, Michael has implemented more than 70 CRM systems, crediting their success to taking a business-centric approach to problem solving with technology.
Mike Hammons | Director, Business Intelligence & Analytics
HSO
A leader and subject matter expert in business intelligence and analytics, Mike helps firms build BI solutions by translating requirements into feasible designs that deliver results.
Learn more about how we support Financial Services companies