On-Demand Webcast: Transforming Government Services with Accessible Technology
How the Microsoft Power Platform Can Help You Achieve Compliance and Inclusivity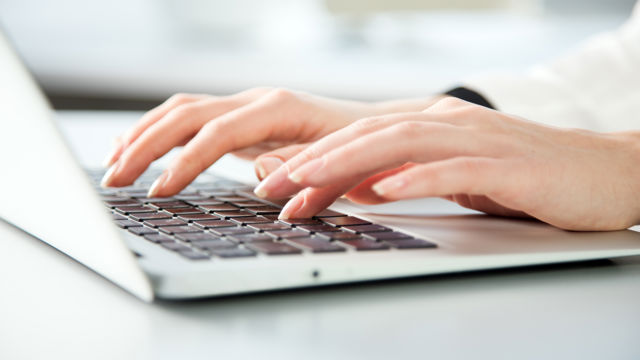 As a state or local government, providing your constituents with the services they need to be successful is crucial – and often difficult. The last few years coping with the pandemic has certainly not made things any easier.
The pandemic also helped bring into focus that many government services are not actually accessible to individuals with disabilities. According to State Tech, as municipalities increasingly adopted remote work, virtual meetings, and online service delivery, the limitations of these solutions and technologies for individuals with disabilities were revealed.
Add to that the fact that state and local governments are required to comply with accessibility laws, such as the Americans with Disabilities Act (ADA), plus a rise in governmental legislation around digital accessibility, there is an even greater need for accessible technology solutions.
Join us for an on-demand webcast addressing challenges with and solutions for improving accessibility in government services. We explore how Microsoft and consulting partners like HSO and iSoftStone are helping municipalities to build accessible technology solutions, with a particular focus on the Microsoft Power Platform.
In "Transforming Government Services with Accessible Technology: How the Microsoft Power Platform Can Help You Achieve Compliance and Inclusivity", you will:
Learn how Microsoft addresses the challenges faced by state and local governments in providing services
Explore approaches and solutions from technology partners HSO and iSoftStone
Understand how the Microsoft Power Platform addresses government accessibility challenges
See how one state government is addressing accessibility with the Microsoft Power Platform
Watch the on-demand webcast by filling out the form on this page.
Mary Pantelopoulou | Business Value Manager | Microsoft

Mary Pantelopoulou is a Business Value Manager in Microsoft's Business Applications Global team. She has 20+ years Finance experience, both in the US and internationally. She also has experience working with large public and private organizations on their digital transformation journeys.

John Baron | Associate Vice President, Accessibility | iSoftStone

John Baron developed and has been leading iSoftStone's Accessibility Practice since 2015. John has written several articles and resource materials centered around the importance of creating accessible content and ensuring accessibility is included in the software development process. He is passionate about User Experience and Accessibility and is a champion of raising awareness around greater adoption of accessibility standards in technology.

Venkat Rao | VP, Application Platform | HSO

Venkat Rao and his team at HSO deliver modern, innovative solutions built on Power Platform, Microsoft's low code platform. Venkat has also been involved in the assistive technology space for more than a decade, and through his blog, has been actively involved in evangelizing the need for accessibility and universal design.
Watch Now
Video Navigation
00:00 – Introduction
02:00 – Why Accessible Technologies Matter
03:34 – How Microsoft Supports Accessibility
08:42 – Key Accessibility Implementation Considerations
16:32 – How Microsoft Power Platform Addresses Accessibility
27:21 – Government Use Case: How a State Government is Addressing Accessibility with the Microsoft Power Platform
29:58 – Next Steps
30:55 – Questions and Answers
To watch the recording in full screen mode, click on the icon in the lower right corner of the presentation after the video begins.
Learn More About How We Can Help Your Government