On-Demand Webcast: Modernizing Your Government's Critical Infrastructure - Part 1
How Microsoft Technology Can Fill Service Gaps and Improve Efficiency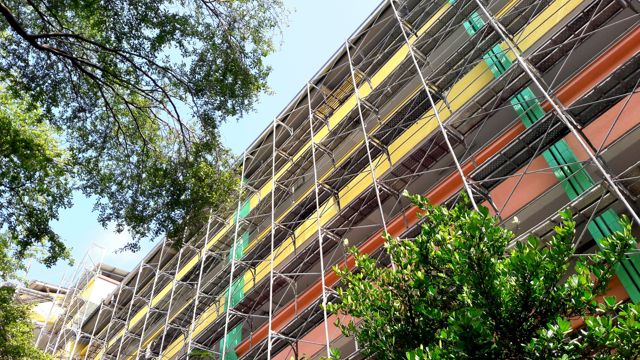 State and local governments have faced increasingly complex challenges in recent times
State and local governments have faced increasingly complex challenges in recent times. A years-long pandemic that has prompted many changes–like the shift from working at the office to working at home—and a significant uptick in extreme weather events has led to complications for critical infrastructure, including changing community expectations, threats to security and privacy, and most critically, aging and overwhelmed systems.
The federal government has recently made strides to modernize America's infrastructure by providing grants to state and local governments, including funds from the Infrastructure Investment and Jobs Act (IIJA), the Inflation Reduction Act, and the American Rescue Plan Act (ARPA).
But with the influx of funding comes questions – namely, how does your government best put the funding to work?
Join Microsoft and HSO, a global, award-winning Microsoft Partner, for an on-demand digital event to explore utilizing technology to transform critical infrastructure by addressing areas where services are falling short and inefficiencies are impacting service levels.
In "Modernizing Your Government's Critical Infrastructure: How Microsoft Technology Can Fill Service Gaps and Improve Efficiency", we share a 360-degree view of how a government public works department can modernize technology systems to operate more effectively – from project management of capital expenditures to inspections and maintenance of day-to-day operations.
Watch this session to how your government can:
Manage services more effectively through resident access and remote monitoring
Help inspectors in the field get their jobs done more efficiently
Empower your workforce through improved communication and collaboration
Operate securely with a Zero Trust framework
Leverage telemetry data to have the right information at hand
Maintain facilities with extended service level agreements
You'll also hear how HSO is partnering with organizations like Siemens and Royal BAM Group to maintain public works.
Jack Kelly | Director, Microsoft Dynamics 365 and Power Platform for State and Local Government | Microsoft

Jack Kelly leads the Microsoft Dynamics 365 Business Applications and Power Platform team focused on large enterprise government organizations across the United States.

Kostas Tzigizis | Executive Vice President, Sales | HSO US

Kostas is responsible for the continued expansion of HSO's sales and marketing initiatives within key vertical markets and the Microsoft product lines. He brings nearly two decades of experience working with organizations across industries.

Max Dinser | Pre-Sales Consultant | HSO Innovation

Max is global pre-sales lead for all our product IP in the area of Asset Management & Field Service around the world.
Watch On-Demand
Video Navigation
00:00 – Introduction and Housekeeping with Microsoft
00:31 – Microsoft Business Applications with Microsoft
03:34  – Introduction and Agenda with HSO
04:58 – Critical Infrastructure Challenges & Opportunities
09:27 – Critical Infrastructure Use Case
15:35 – Demo: Critical Infrastructure Use Case
34:58 – Q&A and Closing
To watch the recording in full screen mode, click on the icon in the lower right corner of the presentation after the video begins.
Learn More About How We Can Help Your Government