On-Demand Webcast: Empowering Self-Sufficiency with Case Management Technology
How Your Government Can Utilize Microsoft Solutions to Better Serve the People Who Depend On You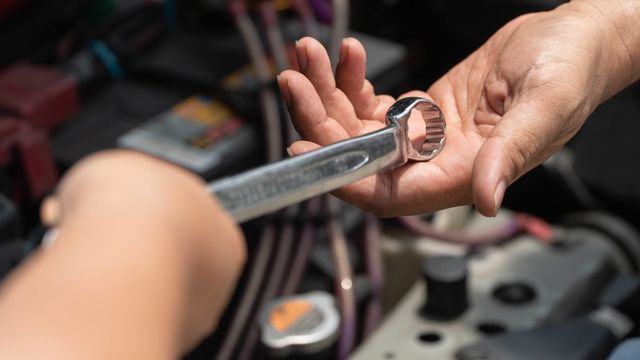 Government health and human services agencies and programs face challenges resulting from outdated technology, limited resources, and a constantly changing landscape.
Nevertheless, the people you govern depend on you to help them navigate through difficult times—when needs and stress levels are at their peak.
It's during these times you need to make sure you can provide the right services at the right time. These requirements call for technology that facilitates efficient delivery of services and coordinated communication across functional areas and agencies.
Join Microsoft and HSO for an on-demand webcast to learn more about Microsoft's Case Management solutions for government. These solutions address case management for any social services requirement – from counseling and housing to education and job placement – everything your government needs to improve the client experience, case outcomes, and overall quality of care. We share real use cases of how health and human services-focused government entities are utilizing Microsoft's Case Management solutions to better support the people they serve.
In this informative webcast, you'll see how technology can help your government:
Effectively track and manage cases from intake to discharge
Easily tailor your system to the way you manage cases
Use centralized data from across programs to gain visibility, promoting closer collaboration
Dynamically create assessments within a program utilizing no-code functionality
Promote quality and continuity of care with a 360-degree view of clients/cases in a convenient dashboard
Keep case notes and other sensitive data private
Track incoming and outgoing referrals, both within the agency and with other outside organizations and programs
Monitor and manage caseloads and utilization
Easily set milestones and measure and report on outcomes
Work with familiar browsers, devices, and tools like Outlook
You'll also see a demo of HSO's Case Management Accelerator, built on Microsoft Dynamics 365, extending the Microsoft Power Platform, and utilizing the Government Community Cloud (GCC) security. HSO's Case Management Accelerator provides an integrated client and case management framework designed to support the complete client life cycle.
Jack Kelly | Director, Microsoft Dynamics 365 and Power Platform for State and Local Government | Microsoft

Jack Kelly leads the Microsoft Dynamics 365 Business Applications and Power Platform team focused on large enterprise government organizations across the United States.

Greg Pastorello | Sales Executive | HSO

Greg has been helping public sector organizations digitally transform with Microsoft for over 5 years. When he's not helping businesses transform their systems, he enjoys traveling and fitness.
Watch Now
Video Navigation
00:00 – Introduction and Housekeeping with Microsoft
00:41 – Microsoft Business Applications with Microsoft
04:46  – Introduction and Agenda with HSO
05:55 – Government Case Management Challenges
07:54 – Microsoft's Approach & Case Management Solutions
10:55 – Government Case Management Use Cases
17:25 – Demo: HSO's Case Management Accelerator
29:20 – Next Steps
31:46 – Q&A and Closing
To watch the recording in full screen mode, click on the icon in the lower right corner of the presentation after the video begins.
Explore More Government Resources