On-Demand Panel Discussion: AI in Non-Profits - Unveiling the Opportunities and Risks
In this engaging conversation, Andrew Welch, CTO of Cloud Services at HSO, joined non-profit industry experts to explore the exciting world of AI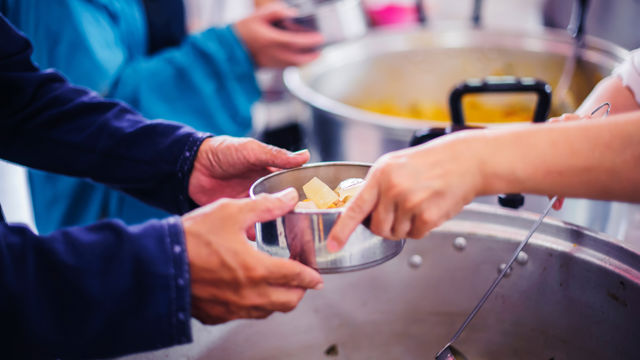 Panel Topic
AI is today's dominant buzzword, offering innovations in personal and business realms. The non-profit sector is no different, but like all promising tech, it carries potential pitfalls requiring careful handling. Join us for the on-demand panel discussion, "AI in Nonprofits: Unveiling Opportunities and Risks," hosted by NXUnite. Together with industry experts, Andrew Welch, CTO of Cloud Services at HSO, tackled this topic, delving deep into the exciting world of AI's potential to transform the non-profit landscape while also shedding light on the challenges that come with it.
Key Discussion Points:
Potential applications and how non-profits can benefit from AI
Emerging trends, challenges, and how to stay agile
Leveraging AI for impactful donor engagement
Ethical considerations in non-profit AI adoption
This event was tailored for a diverse audience within the non-profit sector, including leaders, fundraisers, data specialists, marketing teams, tech enthusiasts, and individuals curious about ethical AI integration in non-profit operations.
About NXUnite
NXUnite connects leaders in the mission-driven space with the resources and people they need for their organization to thrive. From hosting panels with industry experts to providing curated listings of non-profit learning opportunities, NXUnite helps organizations get their important questions answered. Gain insight, share knowledge, and connect with the people you need to accomplish your mission. NXUnite brings non-profit leaders together in an unstoppable community that facilitates valuable connections.
Andrew Welch | CTO, Cloud Services | HSO

Andrew is a prominent cloud technology leader, Microsoft MVP, author, and speaker. With extensive experience as a global VP, Practice Director, and VP of Operations at various Microsoft partners, Andrew collaborates with CXOs, Microsoft partners, product engineering teams, and investors to shape strategy and ecosystem architecture for the Microsoft Cloud. He has led major Microsoft adoptions worldwide, spanning startups to Fortune 100 companies, public sector agencies, and global NGOs.

Kia Croom | President & CEO | Kia Croom Fundraising

Kia Croom is a non-profit fundraising maven with over 20 years of experience. To date, she's raised nearly half a billion dollars for nonprofits of all sizes nationwide in a variety of cause areas including STEM, housing and homelessness, youth development, education, HIV/AIDS, and more. https://kiacroom.com/

Marc Pitman | CEO | Concord Leadership Group

Marc, CEO of Concord Leadership Group for two decades, offers leadership training and coaching globally. He's certified as a Franklin Covey Coach and a National Speakers Association Certified Speaking Professional. Marc is the author of "Ask Without Fear!®" and "The Surprising Gift of Doubt." He speaks internationally on leadership, storytelling, and fundraising, runs the Nonprofit Academy, advises Pennybridge in Sweden, and has served on the Rogare Think Tank. https://concordleadershipgroup.com/

Cherian Koshy | Founder | Nonprofit Operating System

Cherian Koshy, a CFRE, CAP, and AFP Master Trainer, founded Nonprofit Operating System after a successful two-decade career in fundraising, raising $100M for various nonprofits. He holds advanced certifications in Behavioral Economics, serves on multiple boards, including the AFP Global board, and is a recognized speaker and thought leader in global publications. https://nonprofitoperatingsystem.com/
Watch the Panel Discussion
0:00 - Introduction & Meet the Presenters
07:09 - Panel Discussion
57:17 - Closing Remarks
To watch the recording in full screen mode, click on the icon in the lower right corner of the presentation after the video begins.
Explore Additional Resources for Non-Profits
Interested in learning more about AI for your non-profit? Contact us to get started