Deliver omni-channel excellence with Microsoft Dynamics 365 Commerce
For retailers, delivering a seamless and engaging omni-channel shopping experience matters now more than ever. Empowered by technology and spoilt for choice when it comes to making purchase decisions, today's consumers are in full control of how, where, and when they shop.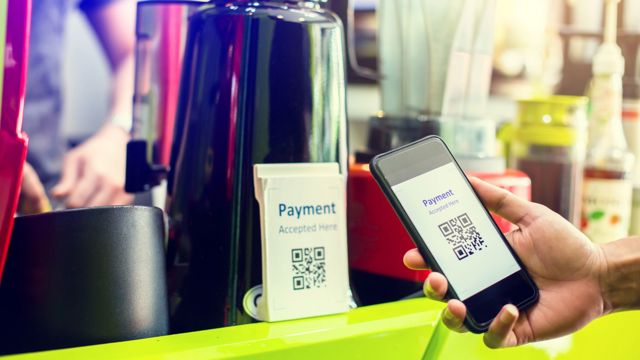 Microsoft Dynamics 365 Commerce enables you to exceed expectations across channels.
The digital acceleration for online buying models has brought with it a change in how retailers engage with customers, and how they operate to fulfil demand.
Though the catalyst for this has been to provide contactless service amidst health and safety concerns, the ongoing driver is a constantly changing and increasing customer expectation around convenience and personalised experiences.
With a multi-channel focus, the retail strategy now goes beyond promotional offers and into omnichannel marketing. Today's customers expect a consistent experience both online and in-store, across a huge range of seasonal products that meet their preferences. Delivering this end-to-end buying journey is now key to long-term customer loyalty.
An increasingly competitive market brings with it more complexity around internal processes and systems. Never before has there been a greater need for connecting siloed systems, improving agility and streamlining operations. Retailers are forging close relationships with technology partners to source complete commerce solutions that address internal processes and information handling, simplify order and supply chain management and offer personalisation through omnichannel capabilities.
Moreover, this leap in transformation provides an opportunity to harness data like never before to predict customer behaviour, buying patterns and spot the impact on supply chains. Once captured and unlocked, retailers can leverage knowledge proactively, make intelligent decisions and exceed expectations.
"Technology is fundamental to the strategy and operations of AO. We have big ambitions and the operational processes and systems will be the platform for growth."
Earn long term loyalty through intelligent Commerce
Digitise the buying journey for a seamless customer experience

Dynamics 365 Commerce empowers you to create a unified, omnichannel experience with rich content management features and AI powered categorisation and tagging, ensuring your customers find what they're
looking for easily. And go the extra mile by enabling curbside pickup click as well as click and collect.

Personalise with intelligent product recommendations

Gain a complete view of your customers throughout their eCommerce journey, monitoring search behaviours, past purchases and seasonal trends. Then use real-time data infused with Artificial Intelligence to make product recommendations tailored to each customer, boosting product visibility and increasing online conversions.

Streamline inventory and order management

Connect inventory, warehousing, retail and POS systems and gain operational efficiencies, increasing visibility over the management and replinishment of iinventory across channels. Plus, launch new merchandise and promotions at speed to grow your brand and increase sales.

Intelligently boost sales with digital and smart stores

Use in-store analytics to monitor store activity, including traffic patterns and product selection to find the most effective product placement for boosting sales. Visualise this through dashboards to understand busy periods and mitigate congestion, for health and safety compliance.
Why retailers work with HSO
Global practice with vast experience in understanding complex, borderless regulations, to support global scalability
Deep industry expertise
Microsoft Inner Circle Partner
Proven delivery of Dynamics 365 Commerce
Microsoft Cloud for Retail Launch Partner
"We'd decided upon SAP, but HSO opened our eyes. Did we want complexity or did we want end-to-end commerce now?"
Get in touch to reep the benefits of Microsoft's Commerce platform
Gain the benefits of commerce and the competitive advantage. Plus, benefit from HSO's expertise in Retail, close Microsoft relationship and global presence and support.