Solutions for Private Equity: Proactively Manage Deals from Start to Finish
Everything you need to track and manage investors and deals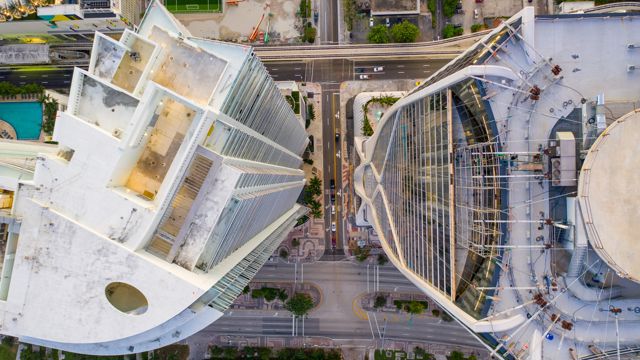 As a private equity professional, you have to efficiently manage investor relationships throughout the entire life cycle of a deal, from identifying prospects to closing. Powered by Microsoft Azure and Dynamics 365, HSO's solutions for Private Equity firms give you everything you need to track and manage investors and deals. You can manage the workflow of contracts, build a fundraising pipeline and track progress, track potential investments, manage investor reporting, manage capital calls and distributions – and more.
If you're a fund manager or institutional investment professional, HSO's DynamicsAdvantage for Private Equity gives you the tools you need to grow and manage assets—in the office or on mobile. You can proactively manage your investor pipeline and complex client relationships, and also comply with regulations. Communications are streamlined, freeing up your time to work on making your clients successful.
Artificial intelligence on your team
With the Azure Cloud and Dynamics 365 backing your solution, you get faster, more accurate data through Artificial Intelligence, helping you make smart decisions in real time, rather than depending on historical data. With an integrated application running on the Cloud, you get financial management (ERP) and Customer Relationship Management (CRM) in a single, powerful solution.
HSO & Microsoft help your Private Equity firm thrive in the new digital age
Multiple entities? Complex consolidations? No problem.
Private equity firms with multiple legal entities and global operations face challenges in managing them. Processes are complicated, time-consuming, and error-prone, and regulatory scrutiny is more intense than ever. HSO's Solution for Multi-Entity Financial Management provides everything you and your finance team needs to effectively and efficiently automate the processes involved in the setup and maintenance of multiple entities.
Consolidate hundreds of entities on multiple levels in minutes and with just a couple of clicks, regardless of complexity
Build workflows that support master data management and segregation of duty, simplifying and securing processes
Manage multi-entity transaction imports with a single workflow
Take advantage of robust, flexible fund accounting
Set up entities quickly and keep them synchronized
The advanced features in this solution not only automate processes and save time; they also increase the accuracy of financial data and help keep you in compliance, while at the same time providing better visibility for faster, smarter decision-making.
Challenge Accepted: Modernize Investor Relations for a Global Private Equity Firm
With $70B+ in assets across credit, private equity, and real estate strategies, this financial services firm is successful already, but they were doing things the hard way.
Read more
The Microsoft Power Platform: Get exactly what your firm needs
A solution packed with features ultimately isn't enough; you need technology to support the processes that are unique to your business. The Microsoft Power Platform includes tools–Power Apps, Power BI, and Power Automate (formerly known as Microsoft Flow)–that give everyone in your firm–not just programmers–easier access to business intelligence, app development, and app connectivity.
Best of all, the Power Platform extends Microsoft 365 and Dynamics 365 but also integrates with nearly any business application or system, including Salesforce, SAP, Oracle, or financial services point solutions. It enables you to easily build business apps and extend or customize the software solutions you use—in days, not months.
RESOURCES FOR PRIVATE EQUITY & INVESTMENT FIRMS
Learn more about our experience in the Private Equity industry
Learn more about HSO's solutions for Private Equity firms
Contact us to talk to an HSO financial services expert today.