Fundraising and Engagement Solutions for Non-Profits
Modernize and streamline donor and constituent engagement to increase mission impact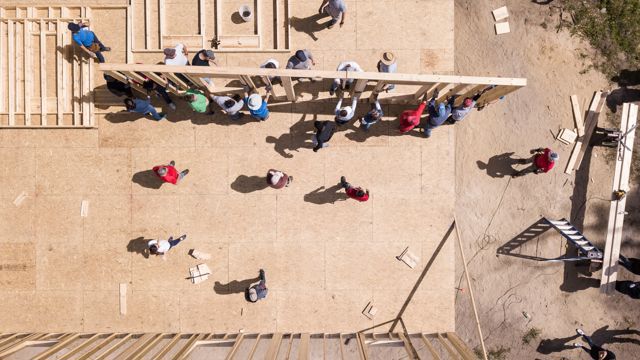 Non-profits always seem to have bigger hurdles to navigate–from tight budgets and limited resources to dealing with the ebb and flow of donor dollars and growing competition for those dollars. Today, there are even more challenges; with the pandemic, collaborating with donors and reaching potential donors became more difficult than perhaps ever before.
Another complication: changing donor expectations. Today's donors want more professional and personalized experiences when making donations, especially donations with a higher dollar amount. Not only is this relationship with an organization key to the donor, but the impact of their donations on the organization and mission is very important.
You need a single, unified system to track donations and the impact that these donations have on each
program – not only for your organization, but also for your donors. This system should be able to track and organize communications to help you figure out the best channel to engage with each donor as well as how to engage with them. The ability to analyze each relationship so you understand and gauge the health of that relationship helps drive that personalization, especially for a major gift donor. It can also help you determine the right people to focus on at the right time.
Microsoft Cloud for Nonprofit: The Solution for Fundraising and Engagement
The Microsoft Cloud for Nonprofit is a suite of applications that connects the cloud capabilities of the Microsoft stack to the most common challenges faced by non-profits, pulling workflows and data sources from across the organization together onto a single platform. This enables non-profits to work smarter and advance their mission without a big budget hit.
Use artificial intelligence for deeper insights and personalize engagement to attract and retain donors and encourage them to increase their donations
Drive fundraising efficiencies and reduce costs by automating processes
Get visibility into fundraising and financial outcomes in real time by tracking donations and pledges in a single, centralized repository
Make it easier to donate with self-help/self-service offerings
Instill confidence in your donors with complete transparency into your organization and how their money is being used
Additionally, the Microsoft Cloud for Nonprofit supports the most common fundraising scenarios across multiple donation types and channels, providing organizations of all types and sizes with key capabilities, including:
√ Constituent management
√ Opportunity management
√ Donation management
√ Payment processing
√ Event management
√ Recurring gift management
√ Business intelligence powered by Azure
This empowers your non-profit to:
Attract, retain, & deepen donor relationships
Increase credibility
Modernize communications to improve engagement
Streamline processes to ensure timeliness of engagement
Use proactive insights for reporting, which helps strengthen relationships and uncover new opportunities
Video: Journey of a Donor Dollar
How Your Non-Profit Can Effectively Track the Journey of a Donor Dollar with the Microsoft Cloud for Nonprofit
Watch the Video
Explore Additional Resources for Non-Profits