DDMRP for Microsoft Dynamics
Optimize your supply chain and MRP with demand-driven planning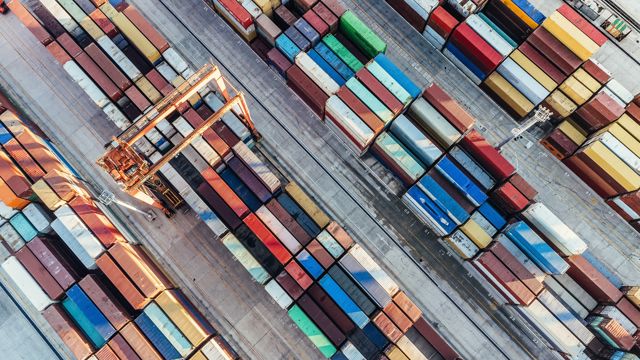 In an era where agility and efficiency are imperative, DDMRP is the key to transforming your supply chain management. Demand Driven Material Requirements Planning (DDMRP) is built upon the principles that an optimally performing supply chain needs to be adaptable, responsive and open to change.
Built for the modern, complex supply chain and integrated with Microsoft Dynamics, DDMRP for Dynamics is a demand-driven planning tool that improves your inventory and supply chain management.
Why DDMRP?
Demand-Driven MRP for Supply Chain Management
Improve Agility & Demand Planning

DDMRP for Dynamics ensures that your business is finely attuned to real-time market demands. It equips you with the ability to respond swiftly and intelligently, aligning your inventory with the fluctuating needs of your customers. By prioritizing the most critical demands, you can enhance agility and stay ahead in a dynamic market.

Optimize Inventory Management

Say goodbye to the outdated pitfalls of overstocking or stockouts. DDMRP optimizes inventory levels, strategically positioning stock where it's needed most. This approach ensures minimal waste, reduced carrying costs, and a streamlined supply chain, resulting in operational efficiency.

Build Operational Resilience

The strength of your operations lies in their adaptability. DDMRP for Dynamics fortifies your supply chain, making it more resilient to disruptions and more responsive to change. Automated processes and intelligent data analysis empower your business with the agility needed to navigate complex market landscapes.

Drive Customer Satisfaction

DDMRP for Dynamics doesn't just enhance operational efficiency—it maximizes profitability. By optimizing inventory levels and streamlining processes, your business can focus on what truly matters: meeting customer needs effectively while minimizing costs and maximizing revenue.
Key Features
Strategic Inventory Positioning: Effortlessly manage inventory strategically with 'by exception' risk management, simplifying visibility through color-coded order priority.
Enhanced Visibility: Improve visibility with straightforward, user-editable dashboards and reports, enabling better decision-making based on real-time information.
Seamless Integration: Integrate seamlessly with Dynamics AX2012 and Dynamics 365, providing full support for all inventory logic, including Demand Forecasting & Machine Learning Capabilities.
Flexible Data Extraction: Enjoy user-definable selection criteria for planning data extraction, supporting various dimensions such as Site, Warehouse, Size, Color, Style, and Configuration.
Comprehensive Order Support: Access full historic and incremental live selection from "InventTrans" transactions, allowing for all Purchase, Production, and Transfer planned orders to be ready for firming and execution.
Advanced Analysis: Automatically conduct sub-analysis by Buyer Group, Coverage Group, Item Model Group, and Item Group, aiding in making informed decisions.
Versatile Installation Options: Seamlessly operate in both On-Premise and Cloud installations, offering flexibility and convenience in deployment.
Capabilities
Out-of-the-Box Integration: Connect effortlessly with Dynamics AX2012 and Dynamics 365, ensuring a smooth and easy setup process.
User-Defined Data Extraction: Define your own selection criteria for planning data extraction, providing tailored insights based on your specific business needs.
Comprehensive Dimension Support: Cover all dimensions—Site, Warehouse, Size, Color, Style, and Configuration—offering a comprehensive view of your inventory landscape.
Full Order Readiness: Access all planned orders for Purchase, Production, and Transfer, facilitating seamless execution and firming processes.
Automated Sub-Analysis: Automatically conduct sub-analysis by various groups, empowering detailed decision-making.
Flexible Installation Support: Deploy the solution effortlessly, supporting both On-Premise and Cloud installations for maximum convenience.
Schedule a Demo
Ready to schedule a demo of our DDMRP for Dynamics solution, or have additional questions? Please fill in the form below, and we'll get back to you at the earliest opportunity.
Resources & Success Stories
Learn how we're helping businesses achieve their supply chain and inventory management goals.