 aec360 CRM: Leverage Your Firm's Relationships and Experience to Drive Growth
A fully integrated marketing, business development, experience management, and relationship intelligence suite, purpose-built for AEC firms
Schedule a Demo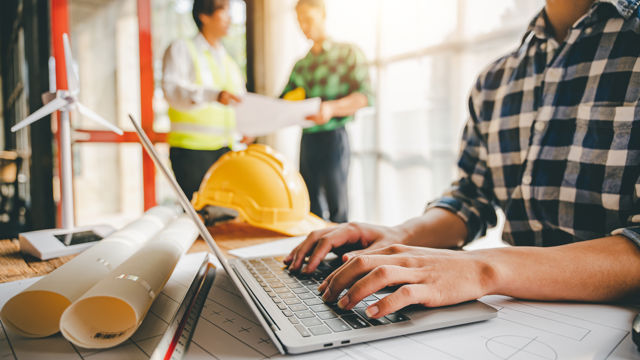 Architecture, engineering, and construction (AEC) firms must constantly find and win new business to drive growth. To succeed, marketing and business development teams and seller/doers must all work together to optimize pursuit processes and put the firm's best foot forward. The right technology can make the difference.
A modern, cloud-based CRM platform, designed specifically for AEC firms
aec360 CRM is a comprehensive marketing and business development solution that empowers AEC firms to capture more business. aec360 CRM provides your firm with a 360-degree view of your clients, contacts, relationships, pursuits, experience, and growth initiatives. By automating proposal processes from go/no go through project award, aec360 CRM enables marketing efficiency and helps your firm win more work. 
Built on the industry-leading Microsoft Dynamics 365 cloud platform, aec360 CRM is designed to work seamlessly with and leverage the Microsoft technologies your employees use every day, such as Teams, Outlook, Power BI, and LinkedIn. This not only maximizes productivity, collaboration, and insights across your firm, but helps to drive better CRM user adoption by meeting your employees where they already work.
The industry's most comprehensive platform
Marketing

Proposals & Documents • List Management • Event Management • Campaign Automation • eMarketing • Social • CX Surveys • Marketing Analytics

Business Development

Clients, owners, subs, & agencies • Client/industry teams • BD plans • Competitor tracking • Project leads • Pursuit management • Go/no-go automation • Risk assessments • Workflows & approvals • Win/loss analysis • Pipeline reporting/analytics

Experience Management

Project history • Project experience library • Employee experience • Employee qualifications • Dynamic resume generation • Dynamic document generation • Government forms (SF330)

Relationship Intelligence

Clients, agencies, & subcontractors • Contacts & relationships • LinkedIn integration • AI-generated insights • High-value contact identification • Automated Outlook harvesting • Seamless contribution to CRM • Data quality & reporting • Relationship strength "scoring" • Who knows whom? • Relationship dashboards
Why aec360 CRM works for AEC firms
Ensuring that you're making wise marketing and business development investment decisions and effectively leveraging your network of relationships are critical to winning new business...and so is your CRM. aec360 CRM was designed to overcome the inherent challenges AEC firms have with traditional CRM, providing an innovative platform that checks every box, offering:
Advanced pursuit management tools and go/no go automation to maximize win rates

A comprehensive, centralized repository of firm-wide experience, project history, resumes, and content assets 

Automated proposal preparation processes, dramatically reducing turnaround times while improving quality

Visibility into 'who knows whom' by seamlessly connecting and scoring relationships across the firm

Integration across Microsoft Office 365, Outlook, Teams, and LinkedIn to maximize productivity and boost user adoption

Automatic contribution of contact and interaction data, reducing the burden of data entry among your seller/doers

Integration with popular AEC industry digital asset management, accounting, project management, and HR solutions to centralize marketing data

Data management tools that keep your data clean and up to date
"The ERM and contact sync tools in aec360 have been a huge value for us, saving our people a lot of time, and adding credibility to our contact data. This trust has been a major part of our CRM success."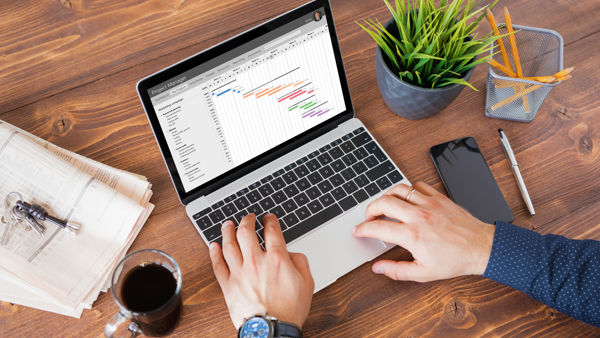 The Microsoft advantage
aec360 CRM is the industry's only fully integrated marketing, business development, experience management, and relationship intelligence suite, all from one of the world's leading software and technology companies:
Built on the award-winning Microsoft Dynamics 365 CRM platform
A familiar Microsoft user interface embedded in Outlook
Integrated with Teams to enable seamless marketing and business development collaboration
Connected to LinkedIn for advanced relationship insights
Built on the Microsoft Power Platform for unmatched flexibility and extensibility
A fully mobile solution that works online and offline
Advanced analytics with embedded Microsoft Power BI dashboards
Leverages Microsoft's industry-leading AI (artificial intelligence) and Copilot capabilities
Takes advantage of Microsoft's unmatched security, privacy, and compliance portfolio
Industry resources and success stories
Learn how we are helping AEC firms find and win more work