Empowering Excellence in Equipment Distribution, Rental & Dealer Management with Microsoft and HSO
Join our exclusive webinar to learn how industry leaders are leveraging Microsoft's cutting-edge technology and HSO's expertise to revolutionize the way equipment distribution, rental, and dealer management businesses operate.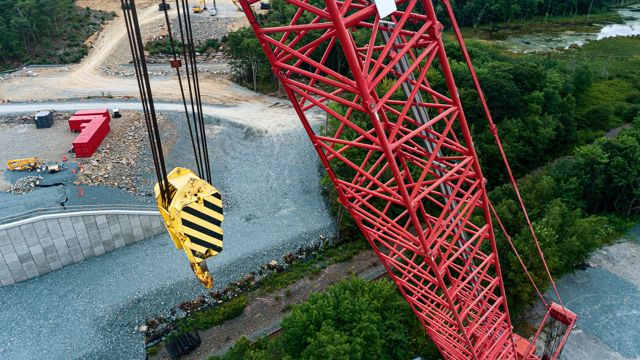 Time
11:00 AM - 12:00 PM AEST
Webinar will cover below topics
Industry Best Practices

Embracing standardized industry processes is now easier than ever. With Microsoft Dynamics F&O and CE, companies can seamlessly adopt out-of-the-box industry standards, eliminating the need for complex customizations. This shift empowers businesses to harness cutting-edge technology effectively. By leaving behind costly and outdated customizations, companies can fully exploit the potential of a unified platform designed to meet industry standards and adapt to evolving requirements.

Data-Driven Insights

These platforms come equipped with robust data intelligence tools that delve deep into customer behavior and product performance within specific sub-industry segments. The result? Precise insights enable businesses to target receptive customer segments with tailored products and services, ultimately boosting revenue. Armed with data-driven insights, companies can optimize their sales and marketing strategies, ensuring the right offerings reach the right customers at the perfect time.

Effortless Customer Service

Microsoft Dynamics F&O and CE empower businesses to deliver top-notch customer service to dealers and end customers. This is achieved through efficient warranty and service management, guaranteeing timely and reliable support. Furthermore, these platforms offer a comprehensive 360º view of customers, equipping service teams to respond effectively to inquiries, provide personalized assistance, and maintain high customer satisfaction levels.

Service Efficiency and Revenue Uplift

Service teams can leverage these platforms to meticulously manage and monitor service activities. This leads to optimized service costs and opens doors for upselling additional products and services. By managing service operations efficiently, businesses not only control costs but also boost revenue through additional sales and upselling opportunities during service interactions.

Advanced Accounting and Business Evaluation

Microsoft Dynamics F&O and CE empower accounting teams to comprehensively assess business performance across all operating areas in this industry. Unified financial management customized to this sector features enable streamlined accounting processes, ensuring data accuracy, compliance, and informed financial decision-making. A 360º view of financial data supports robust business evaluations and strategy development.

Streamlined IT Management

These platforms simplify IT management by providing a single integrated solution for multiple business functions that are customized to suit the equipment distribution and dealer management industry. This reduces maintenance costs, streamlines system support, and enables IT teams to focus on core skills and strategic initiatives. By facilitating automation and delivering valuable insights, Microsoft Dynamics F&O and CE empower IT departments to enhance efficiency, ultimately improving the overall technological landscape for the business.
Featured Speaker
Raj Ganatra, Industry Solutions Director
Raj Ganatra, based in Sydney, is a seasoned professional with over 20 years of diverse experience in the technology industry. His remarkable journey includes founding his technology practice and holding influential positions at Microsoft Consulting Services and Avanade, where he exhibited his leadership prowess across the ANZ, APAC, Japan, and China regions. Raj's expertise extends to driving customer sales engagements and crafting visionary technology-led transformation strategies. He has consistently excelled in guiding the execution of these visions, primarily leveraging Microsoft Business Applications as a solution.
REGISTER NOW
Our exclusive webinar is your gateway to discovering how industry pioneers are reshaping the landscape of equipment distribution, rental, and dealer management. Be a part of this transformative journey and let us guide you towards excellence in your operations.