Reimagine Law Firm Business Development – How Modern Firms Win More Business and Drive Growth with Microsoft and legal360
In today's uncertain climate, it is more important than ever to harness the power of emerging technologies to meet the challenges of an increasingly competitive market for legal services. Built on the leading Microsoft Dynamics 365 cloud-native platform, legal360 is quickly becoming the new standard in law firm marketing, business development, experience management and relationship intelligence solutions.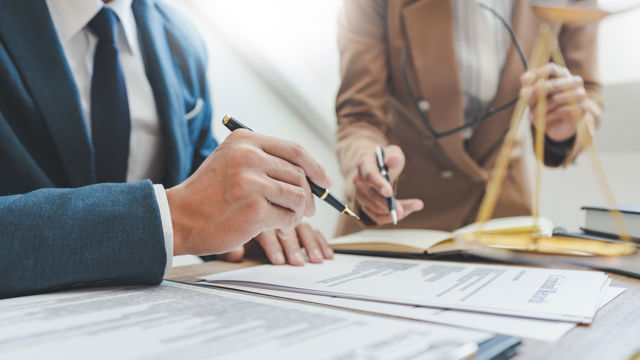 In this on-demand webinar, re-imagine what's possible with a modern integrated CRM platform. Learn how other leading law firms are modernizing their marketing, business development, and relationship management strategies with Microsoft and legal360.
Topics covered:
Harnessing next-generation relationship insights to inform client strategy and drive business development success.
Capturing and leveraging siloed data to deliver a 360-degree view of your clients.
The convergence of CRM and ERM, and why it matters to law firms.
Leveraging unique Microsoft and LinkedIn technologies for automated relationship intelligence.
Presenters
Guye Willison, Director of Business Development, legal360 by HSO
Guye Willison has worked for 15+ years at the intersection of legal technology and law firm business transformation. During this time, he has witnessed firsthand the evolving landscape of the legal industry, the unique challenges law firms face, and how advanced technologies can help law firms evolve their business practices. Guye has worked extensively with law firm practice management, business development, marketing, and strategy teams to develop innovative solutions that help law firms attract and retain new clients and operate at peak performance levels.
Whit McIsaac, CEO, HSO
Whit McIsaac is the founder of legal360 and the Global Industry Director for legal360's parent company, HSO ProServ. With over 30 years of law office technology experience, Whit has spent the past 15 years working closely with Microsoft and their leading global law clients to architect, develop and implement the latest solutions for law office business development, marketing, and relationship intelligence. During this period, Whit and his team have been named Microsoft's Global Partner of the Year 11 times and have implemented over 150 Dynamics systems for law practices throughout the world.