Sparck Technologies live within 6 months with Dynamics 365 ERP
Through a unique approach, clear conditions and a dose of 'Friese' common sense, Sparck Technologies and HSO realized a fully operational ERP system based on Dynamics 365 well before the set deadline.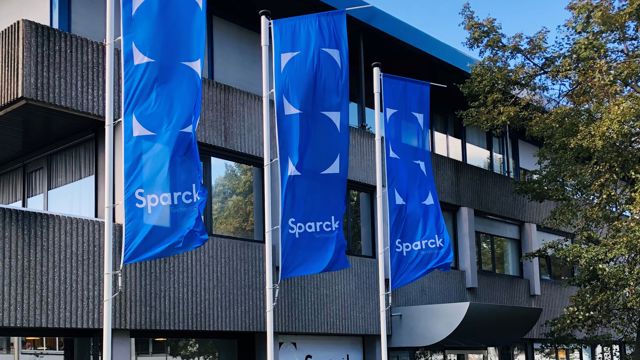 A Dynamics 365 ERP implementation in 6 months? HSO accepts the challenge
Realize an ERP implementation at a high-tech manufacturing company within 6 months? Impossible, was HSO's first reaction when we received this unusual request. The opposite turned out to be true. Through a unique approach, clear conditions and a dose of 'Friese' common sense, Sparck Technologies and HSO realized a fully operational ERP system based on Dynamics 365 well before the set deadline.
Kees Oosting, CEO at Sparck Technologies and HSO colleagues Otto Buurman, Enterprise Solution Architect and Erik Joosen, Lead SCM Consultant look back on this special project.
A complete carve-out
Sparck was part of the French stocklisted company Quadient for decades, but in 2021, the packaging activities within Quadient were sold, making Sparck an independent SME again. Kees: 'As a result of the carve out, the business had to pick up the use of new IT systems, including CRM and ERP. For CRM we were using Salesforce and for the production environment SAP. We obviously examined different applications. Do we want to continue with SAP, do we choose Infor or Microsoft Dynamics?
SAP was dismissed because the consultants constantly kept the door open for customization, adjustments and special requests. But that's exactly what we didn't want. Our team quickly became enthusiastic about Dynamics 365, so then it came down to choosing the right partner.
In every case, we wanted an implementation partner with international experience and allure and who actually has an international presence. That's where HSO came in very well. But in the end, it was the people at HSO who made the difference for us. The consultants showed that they understand our processes and know how a manufacturing company works, how logistics works."
A high-tech start-up with a rich history
Founded in 1924 in Drachten, Sparck Technologies created and fabricated the world's first clog production machine. Almost a century later, Sparck is still focused on automation innovations that help businesses streamline operations. With the rise of ecommerce Sparck started to design and fabricate fit-to-size automated packaging systems for online retailers.
Using 3D scanning technology, these fit to size automated packaging solutions build, seal and label a perfectly sized shipping box around each unique order in just a matter of seconds. Sparck's packaging systems have the capacity to tailor-make up to 1,100 packages per hour.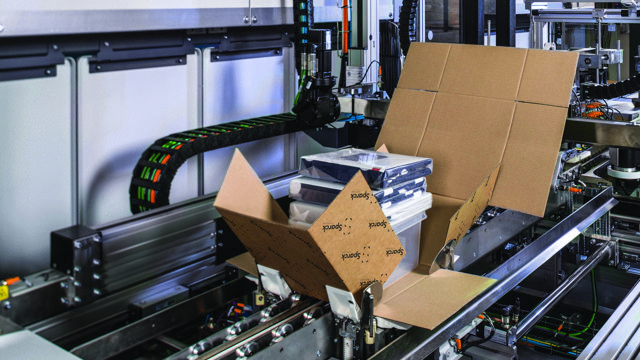 A shared vision and approach
Kees continues: "HSO understood very well what we needed, but initially thought they would not be able to realize the project within the very limited time. I was convinced that it could be done, but only with a very clear vision and under very specific conditions.
For example, we didn't want to spend a single euro on customization. The implementation is 100% standard functionality, and in that respect Dynamics 365 is already an very rich solution. A second important factor was the team. I ensured 100% availability of four key users and gave them the responsibility to make this project a success.
Long story short: after we made clear agreements about the scope, we went to work. In the end, even more was implemented than we had set in advance. We met our time goal generously, without people having to work weekends, and we stayed well within our budget."
'An ERP project is like buying a new car'
Kees: "An important success factor for this project was definitely the commitment on our part and from HSO. We put together a very good team that can work together under the motto 'a deal is a deal'.
In addition, keep it simple and focus on the primary process are crucial. This is why we asked HSO to be prescriptive. Here I like to make the analogy with cars. When I buy a new car, you don't need to explain the purpose of the car, but all you have to do is explain to me how it works and what the controls are for. The primary function of the car has not changed. Similarly, the core of any ERP system still contains the processes of my very first implementation ever. Our SAP car was in the basics very good, but 20 years old. Now we have a fancy new car - and you certainly have to embrace the new capabilities - but most of all you need to have a partner who is very good at explaining how it works."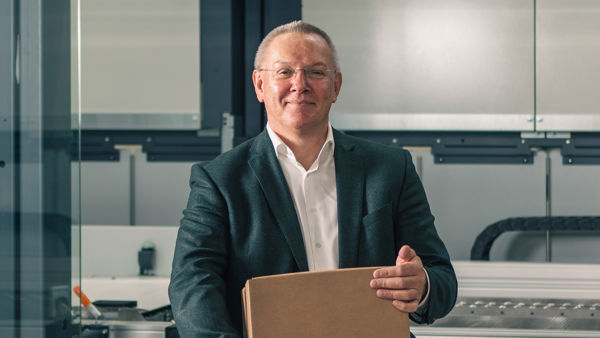 'Say what you do and do what you say'
Kees is very pleased with HSO. "The commitment and the fact that HSO took on the challenge of this 'impossible task' is typical of the company. In that respect, HSO fits well with Sparck's culture: a deal is a deal and say what you do and do what you say."
Read more
Featured customer success stories
The HSO team looks back
The HSO project team included Otto Buurman, Enterprise Solution Architect and Erik Joosen as Lead SCM (Supply Chain Management) Consultant. Both look back on the project with a certain pride.
Otto: "Normally we take at least a year to eighteen months for an ERP implementation at a manufacturing company. Implementing a manufacturing company in six months therefore seemed an impossible task. We had to think about that carefully."
Otto explains the method: "For the project to be successful, we needed absolute focus. Therefore, especially in the first period, we worked with the team exclusively from our team room in Veenendaal. We worked with three-week sprints and in the fourth week the team from Sparck came to us to test and to prepare the next sprint."
Erik adds: "To make communication as efficient as possible, the team agreed that only two consultants, one for Operations and one for Finance, would be the point of contact for Sparck's team and for managing the HSO team. That took some getting used to, but it ultimately reduced distractions and white noise. It allowed us to make decisions and move forward swiftly."
"We were asked to be absolutely prescriptive. Based on the standard, we determined what the minimum system should look like."
Strong focus and excellent collaboration
Otto: "After the setup, data migration threatened to become a bottleneck. The Sparck team was responsible for data migration, testing and training. We then prioritized data migration and that turned out to be the right choice. In the end, Sparck went live very smoothly. The after-care we had stand-by turned out to be hardly necessary."
Erik: "Clear preconditions and agreements have certainly contributed to the success of the project. These created clear focus and excellent collaboration within the team. And, of course, Kees' vision: nothing but the standard and no room for any customization whatsoever. The time pressure also helped in a way, because everyone wanted to make this a success. Initially, it seemed an impossible request, but after thorough discussions, this tilted and it became a challenge instead."
Otto: "Currently, ERP is operational, it's running well and in the meantime we are preparing for Field Service, which we also want to implement based on our best practices and standard Dynamics 365 Service software."
"This project shows that a standard implementation based on best practices can work very well. After all from our experience we know how things work in a production company and how the software can best support the processes."
Watch the video
Kees Oosting, CEO of Sparck Technologies: "HSO is a partner that can follow us into the future"
Read more
On Carve-Outs, Cloud Strategy and Architecture
Contact us
HSO is responsible for Sparck's complete digital transition. In addition to the carve-out of workstations, Outlook, Teams and SharePoint, CRM and ERP followed. The next step is the implementation of Field Service, including (data) integrations. Would you like to learn more about our carve-out expertise or manufacturing best practices? Please contact us.