Searchlight Electric
Multiple legacy systems needed to be replaced with a more effective, cost efficient system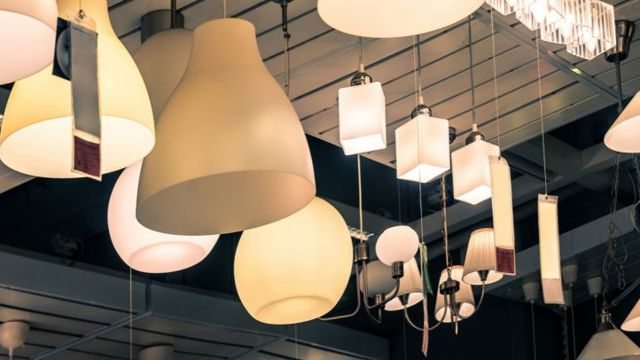 HSO Drives Business Efficiencies for Searchlight Electric with Microsoft Dynamics Deployment
Founded in 1945, Manchester-based Searchlight Electric supplies decorative lighting to specialist retailers, multi-national chains and distributor partners worldwide. In 2006, the business diversified into the commercial lighting market with the acquisition of Illuma Lighting, based in the East Midlands. It continues to expand today and now has 170 employees.
Optimising operational efficiency as growth continues, is key to Searchlight's future success. With a complex infrastructure to manage and a raft of interconnected processes to run, achieving this goal will be a complex challenge.
For many years, Searchlight had been running a legacy ERP system, but this was increasingly struggling to keep pace with internal and external pressures impacting the business. Searchlight was forced to carry out growing amounts of bespoke development and faced a growing queue of change requests waiting to be actioned. Moreover, it was becoming increasingly reliant on the knowledge of a select group of specialist staff to optimise the solution's functionality. Coupled with this, its Illuma operation was using a separate ERP system and was also used to running slightly different operational processes to Searchlight in certain areas.
Searchlight decided a change was needed. It launched a competitive tender process, with the aim of sourcing a new ERP system that could run across the Searchlight and Illuma operations and manage the requirements of both.
"We needed it to cover most of our business processes," said David Metcalfe, Finance Director, Searchlight Electric. "It had to cover all of the financials, including the entire 'order-to-cash' and 'procure-to-pay' processes. It also had to be strong in advanced warehouse management, including demand management capability, to manage the sophisticated warehouse environment we already have in place."
After an intensive review, Searchlight chose to implement the Microsoft Dynamics AX2009 ERP solution, supported by leading Microsoft implementation partner, HSO. Microsoft Dynamics AX was able to cover all the key business areas Searchlight was interested in.
According to Metcalfe: "We looked at other ERP systems but Microsoft Dynamics AX was the most flexible and functionally rich. It also offered us intuitive and adaptive usability. Additionally, we knew that Microsoft had a large user community from which we could potentially resource technical information or find answers to more general product-related questions."
"HSO stood out as a support partner," explained Chris Peart, IT manager, Searchlight Electric, "because it was able to offer us an advanced warehousing module, enhancing the standard Microsoft Dynamics AX functionality in this area. The advanced warehousing module incorporated container management functionality and importation tracking and costing, both key requirements for us in running the warehouse management function within the business. As it was something other partners were unable to offer, it really sealed the deal for HSO."
Scoping the Solution
In rolling out the new ERP solution, the HSO team did not only have to contend with implementing new technology, they also had to deal with the inevitable change management challenges of helping people, including experienced staff with set ways of working, transition to the new technology.
We were impressed with the HSO implementation team," said Peart. "Not only were they experts on the systems, they also understood how to relate the installation to our business. And they did a great job in engaging with our user base to help streamline the transition.
"There were a few challenges along the way, and to accommodate users we agreed to retain certain legacy processes, which inevitably made the roll-out more protracted. HSO dealt with all this very well. The run-up to go-live and the go-live itself went smoothly, in part thanks to the expertise, thoroughness and conscientiousness of both the Searchlight and the HSO teams."
Since the roll-out, Searchlight has appointed an in-house developer to manage the evolution of the system and the small changes to screens, software and processes requested by users over time. HSO has taken on responsibility for supporting the system.
Most of the work done on the system since implementation has been focused on achieving tighter integration with other systems and with customers. Searchlight has, for example, used the toolset within Microsoft Dynamics AX to develop integrations with the company website, and with customer systems through electronic data interchange (EDI).
Moreover, it has used the application programming interface (API) of Microsoft Dynamics AX to link to and pass information to and from machinery in the warehouse, as well as connecting with software used by freight carriers and with demand planning solutions.
Benefits in Place
From the financial management perspective, the use of Microsoft Dynamics AX has helped Searchlight increase visibility across the business and drive efficiencies across a wide range of financial processes. In addition, the new implementation has enabled Searchlight to achieve much tighter control over its warehousing and inventory processes.
The implementation of Microsoft Dynamics AX has also allowed Searchlight to obtain additional business benefits. With the new AX system, Searchlight can directly integrate ERP with its website tools, for example. It can export data quickly and easily into Microsoft Excel, crucial for fast and efficient report analysis, and with other Microsoft environments. It can also make efficient and effective use of Microsoft SharePoint, the web-based collaboration platform. And Microsoft Dynamics AX can be integrated with related external solutions to drive further business advantage for Searchlight.
In addition to the benefits achieved from using Microsoft Dynamics AX, Searchlight has also reaped the rewards of working with HSO, both in delivering the initial roll-out seamlessly and efficiently and in providing high-quality first-line support in the subsequent period. Over the critical first twelve months following the implementation, in particular, HSO consultants played a key role in providing help and strategic advice to Searchlight. It is a tribute to the reliability and stability of the Microsoft Dynamics AX solution, that Searchlight is now increasingly self-sufficient on the system.
Future Plans
However, HSO support will be needed more extensively in the near future. Searchlight has recently been running a pilot of Microsoft Dynamics 365, the latest version of the product suite, which incorporates both ERP and CRM capabilities, and has just taken the decision to migrate to it. The company needs CRM functionality for its Illuma operations, in particular, and it wants to ensure that it retains the kind of integration capability that Microsoft Dynamics AX provides. The results of the pilot, supported by HSO, have given Searchlight the confidence that both these objectives can be achieved.