Regulated Industries Success: Biotech Trailblazer Achieves Scale and Efficiency in Antibody Medicine Production with Innovative ERP Solution
A leading biotech company specializing in antibody medicines transforms its operations, optimizing supply chain efficiency and pioneering large-scale engineered antibody production.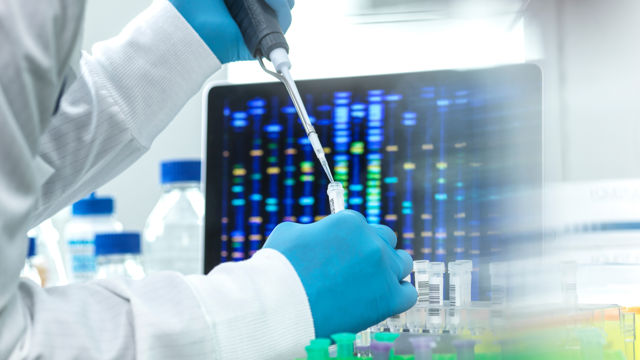 About
A pioneering biotech company specializing in antibody medicines for cancer, infectious diseases, and autoimmune and inflammatory conditions embarked on a quest to optimize operations, support growth, and excel in supply chain management. With assistance, they have now established a robust system, empowering them to create and develop innovative, effective, and safe engineered antibodies.
Challenge
This biotech innovator is at the forefront of developing a new class of antibody medicines, vital for patients with conditions like cancer, infectious diseases, and autoimmune disorders. To effectively advance their mission, they faced several challenges, including the need for a supply chain and logistics system to ensure timely production, the desire for greater flexibility and quality control in their in-house manufacturing, and the enhancement of their existing CMO manufacturing process. Through groundbreaking scientific advancements in both laboratory research and large-scale GMP manufacturing, this customer has become the sole company capable of efficiently producing engineered antibodies at scale. Microsoft Dynamics 365 and Merit for Life Science now provide them with the confidence of working with qualified suppliers, precise resource management, and consistent product production. They can easily adapt their business processes to meet evolving market trends and requirements.
Solution
A collaborative effort was undertaken to pinpoint essential business requirements that could improve procurement and sourcing processes for the customer. Following the implementation of Microsoft Dynamics 365 and Merit for Life Science, the company improved its ability to plan for demand and mitigate supply chain challenges. The transformation streamlined operations, offering benefits such as comprehensive audit trails and e-signatures, digital control and oversight of orders without disrupting production, and a consolidated overview of key inventory data.
Results
This biotech company has achieved a fortified internal control environment and increased automation across supply chain, inventory, warehouse, and manufacturing processes. Management of SOX testing and external audit testing requirements has become more efficient. They have noted significant reductions in costs and effort across various business processes and now have confidence that their ERP system will support them as they expand their in-house manufacturing endeavors. They are optimistic about the commercialization potential of their products.
INDUSTRY KNOWLEDGE AND INSIGHTS
We Know Regulated Industries