Regulated Industries Success: Biotech Innovator Transforms Cell and Gene Therapies with Tailored ERP Solution
A leading biotech CDMO accelerates the delivery of life-changing cell and gene therapies using a customized ERP system, enhancing automation and efficiency in their mission to improve patient outcomes.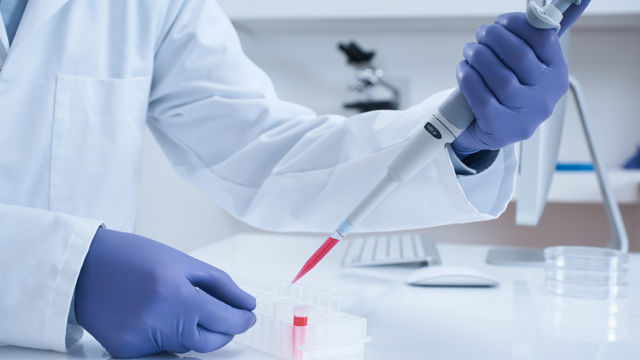 About
A biotech Contract Development and Manufacturing Organization (CDMO) is on a mission to revolutionize cell and gene therapies (CGTs), improving the prognosis and quality of life for patients grappling with challenging cancers. To achieve this noble goal, they rely on strategies and systems that facilitate the swift introduction of new cell therapies into the market. They were offered Merit for Life Sciences, a system tailored specifically to the exacting demands of the biotech industry. This enables more efficient manufacturing of cell therapies through enhanced business process automation.
Challenge
In a race against time, the CDMO faced a pressing need for an Enterprise Resource Planning (ERP) system to elevate the automation of their business processes. Their challenges encompassed inefficient approval workflows, wasted time grappling with access controls, and the integration complexities arising from acquisitions. Operating a world-class facility equipped for manufacturing multiple effector cell types, they were determined to overcome these obstacles and streamline operations.
"Merit for Life Science meets our business requirements now at a spend level appropriate to our stage while giving us room to expand. This enables high performance when we need it most."
Solution
The essential business requirements for optimizing business process automation were identified. These requirements spanned various departments, including Finance, Procurement and Sourcing, Inventory and Warehousing, and Product Information Management. The solution addressed control measures for approved manufacturers and vendors, management of batch-controlled items with expiry and retest dates, inventory management, quality controls, and financial management. Following the implementation of Microsoft Dynamics 365 and Merit for Life Sciences, the organization achieved secure access control, automated warehouse operations, established approval workflows, and gained access to cutting-edge reporting capabilities. Moreover, critical industry needs such as labeling receipts and vendor performance analysis were met.
Results
As the organization continues to expand its footprint in the biotech industry, it does so with the assurance of a robust technological foundation designed to support future growth while ensuring compliance with regulatory standards.
INDUSTRY KNOWLEDGE AND INSIGHTS
We Know Regulated Industries