PHC Europe: "Microsoft Teams becomes the centerpiece of everything"
Implementation of the new way of working and the facilitation of modern workplaces based on Microsoft cloud technology.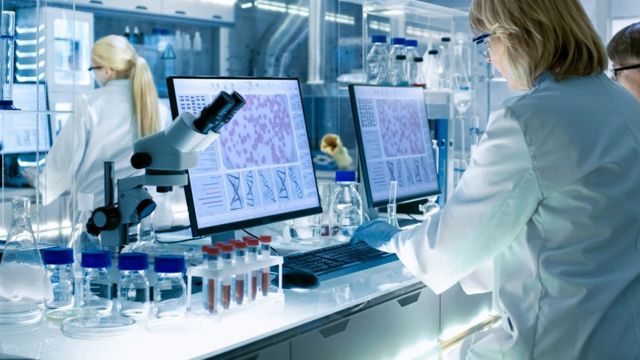 The driving force behind a new way of working
For Arjan van Toor, Manager of Business Operations at PHC Europe, "the new way of working" is an expression of corporate social responsibility. He also noticed that it leads to higher productivity during the COVID-19 crisis. What measures has he implemented, what are the experiences, and how does he envision the future?
Arjan: "PHC Europe is part of the Japanese PHC Corporation, and we supply biomedical equipment to laboratories, universities, and hospitals. We have around ninety employees, spread across four offices, including our headquarters in Etten-Leur. As Manager of Business Operations, I am responsible for logistics, warehouses, procurement, and IT. A three-day work-from-home and two-day office schedule would be an ideal distribution, in my opinion. I've found that people are most productive that way, and they have to travel fewer miles. It also requires less office space. To keep the Earth habitable, we need to reduce our CO2 emissions, so I see the new way of working as a form of corporate social responsibility."
Within PHC Europe, I am the driving force behind the new way of working and the facilitation of modern workplaces. The transition to a cloud platform based on Microsoft's business software has been a crucial step in that regard. Sales representatives need to have access to the CRM customer system or be able to check our ERP to see if a particular product is in stock from anywhere. And not through a VPN connection, but directly from the cloud!"
"Team managers closely monitor people to prevent them from overworking by actively listening to them. Happier people get more work done."
Q: What did COVID-19 do to your organization?
Arjan: "When the COVID-19 crisis broke out in the spring of 2020, my ideas about remote work suddenly became very relevant. Office-bound information had to be digitized quickly. Think of personnel files that we replaced with an HR app or a workflow tool for digital signatures. Of course, not everything went smoothly at once. Making the telephone system 'remote,' for example, turned out to be more challenging than expected."
"We also implemented measures for the warehouse personnel. To minimize the risk of infections, we introduced a shift schedule where people always work with the same group and do not have to interact with other shifts. Due to COVID-19, our sales have significantly increased, putting more pressure on logistics. Team managers pay extra attention to ensure that people don't overwork by actively listening to them. Wherever possible, we try to accommodate personal preferences."
Q: How did PHC Europe employees react?
Arjan continues: "Initially, there was some resistance to forced remote work. People were afraid that they couldn't do their work without their office supplies, and managers struggled with not knowing whether or not employees were working. But those who initially resisted the most don't want to go back now. I've conducted productivity analyses and employee satisfaction surveys, and all the signals are positive. Although management may have less visibility into what people are doing, they are accomplishing considerably more work and feel more content."
Q: What does the future look like?
Arjan: "The COVID-19 crisis is unfortunately not over yet, but the contours of the 'new normal' are beginning to emerge. We will be closing one office building, which was already planned but now works out well because we need less space. We will have more flexible workstations and invest in more luxurious meeting rooms because people will still come to the office for meetings. In terms of IT, I foresee Microsoft Teams becoming increasingly central, serving as the hub for everything. Not only for communication and video calls but also for accessing other applications within Microsoft 365. It will become everyone's standard working environment."
Read more
All about Modern Work