Non-Profit Success: Camelback Ventures Tackles Mission-Critical Challenges with Microsoft and HSO
Developing Underrepresented Entrepreneurs Through Microsoft's Nonprofit Tech Acceleration Program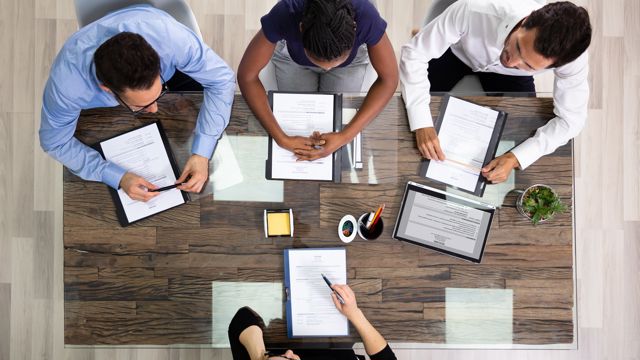 "Genius is equally distributed. Opportunity is not."
This simple statement is at the heart of the mission of Camelback Ventures. Camelback Ventures is an accelerator that identifies, develops, and promotes early stage, underrepresented entrepreneurs with the goal to increase individual and community education as well as generational wealth. This organization's ultimate goal is to contribute to "a nation of livable communities where everyone has the opportunity for a quality education and a good life."
It's hard to find any fault with that, so we were delighted when Camelback came to us for assistance.
The challenge: Addressing mission-critical areas with updated technology
Once a year, Camelback extends an open application for underrepresented entrepreneurs to apply for a competitive fellowship, a six-month program that supports the development of both founder and venture.
Since 2015, Camelback has supported 100+ entrepreneurs of color and women—many of whom have been recognized in Forbes 30 Under 30, received fellowships such as Echoing Green and Richards Draper Kaplan, and collectively gone on to raise over $50 million.
Now, seven years into this endeavor, Camelback is no longer a "scrappy start-up," but a middle-range non-profit with substantial funding to power the Fellowship as well as other programs. Now that funding is no longer a primary concern, they can focus on their mission—starting with software tools that can help the organization scale and be better organized and efficient, enabling them to provide more opportunities for more underrepresented entrepreneurs.
However, as a holdover from those days as a start-up, Camelback was managing data in multiple spreadsheets, making it difficult to report on progress and take appropriate action. With 300-500 applicants per year and only 30 or so available slots, there are many qualified candidates whom Camelback would like to accept but cannot. Additionally, managing volunteers was a cumbersome process requiring a significant amount of IT overhead. With a small staff and no IT department, it was a burden for the organization to deal with the resulting issues.
Camelback has so far done a great job of recognizing and addressing the issue, understanding that they needed to build a proper database and do a better job of managing it. They have done remarkably well in being organized with their data despite technology and resource limitations. Fortunately, unlike other organizations, they were only dealing with multiple spreadsheets containing a large amount of data, but no old databases.
The technology solution: The Microsoft Nonprofit Accelerator
To better serve their applicants, fellows, alumni, and other individuals who are served and/or partner with them, Camelback determined they needed to advance their software infrastructure to address specific areas:
Improve management and tracking of Fellows—entrepreneurs who are receiving the Camelback Fellowship
Expand outreach and impact
Build infrastructure for scalability
HSO was introduced to Camelback through Microsoft's Nonprofit Tech Acceleration (NTA) for Black and African American Communities program, just one of the avenues through which Microsoft utilizes their technology and partnerships to provide minority focused non-profits with critical services and support at a local level. This program increases technology support for non-profits that serve people of color through a range of services. HSO is working with other organizations participating in the program, and we were very happy to play a role in Camelback's story.
Once we had an understanding of Camelback's challenges, we recommended the Microsoft Dynamics 365 Nonprofit Accelerator, which helps tear down data silos, enabling powerful insights and providing a uniform platform that enables any organization to better connect, embed, or extend Dynamics to support their mission-critical processes.
Microsoft's Nonprofit Accelerator has this ability because it is built entirely on the Nonprofit Common Data Model. An open-source data schema, it helps reduce the cost of development, freeing funds for building more solutions and supporting other efforts.
Camelback's technology manager had experience with the Microsoft platform and saw that the Nonprofit Accelerator could help realize his vision of integrating all their current data sources so that they have one single database of "people interactions"—with the functionality to easily work with that data.
This new system will also integrate with SurveyMonkey, which Camelback uses for candidate applications and will use to survey alumni of the programs, so that all the information captured through that tool will automatically flow into the new system and be associated with the existing records for the corresponding constituent.
In addition, the new system will integrate with Google Sheets—not because it does not have the capacity to handle what is done in Google Sheets, but because Google Sheets is used by outside parties, and Camelback is comfortable with sharing it effectively. The important not here is that the Microsoft solution integrates seamlessly with any tool, eliminating the need to replace something that's working well and makes sense to keep in place or cause unnecessary interruptions to the flow of business. That also means less effort around change management, which always is a good thing.
A cost-effective but comprehensive solution
With the Nonprofit Accelerator as the foundation, Camelback will have a system that enables processes to be more consistent, which will lead to improved relationships with the community, from Applicant to Alum. In addition, success metrics will more clearly emerge from the data collected, empowering Camelback to better secure their mission goals, recognize additional opportunities, and ultimately, help more underserved entrepreneurs reach their potential.
You would think a comprehensive solution would come with a big price tag, but that's not the case. One of the goals was to control costs by keeping customizations to a minimum. In fact, this lift-and-integration project is being accomplished with no customizations whatsoever to the Nonprofit Accelerator because the required connectors are already available in the Nonprofit Dataverse. While there will be a few custom elements required, there will be no need for custom integrations.
The non-profit of the future: A 360-degree view of those you serve
This 360-degree view of program participants is the key to unlocking the potential of programs. With siloed data—spreadsheets, databases, applications, and the like—there is no way to get the entire picture of the participant, which results in poor communication, missed opportunities, and a less effective program, whatever it might be.
The ability to find everything you need—from basic demographic information to a history of interactions—in a centralized system is a game changer, and once you have all that data in one place, you can then use reporting tools like Power BI to put that data to work providing metrics that help improve programs, secure funding, strategically plan for the future, and more.
As for Camelback's future: Like any non-profit, they're deeply committed to the mission and want to grow so they can help more people. As of today, the team has the capacity to sustain two "cohorts" per year. A cohort is a group consisting of 10-20 Fellows. The goal is to run 3 to 4 cohorts per year, but they also want to offer other avenues for applicants who don't qualify to be Fellows. In other words, they need scalability through continuous improvement, just like most other non-profits—and that's what a foundation like the Nonprofit Accelerator can facilitate.
Take the next steps
Could your organization benefit from being a part of Microsoft's Nonprofit Tech Acceleration for Black and African American Communities Program, or do you know of an organization that would benefit? Sign up for Microsoft's Onboarding Concierge to find out more.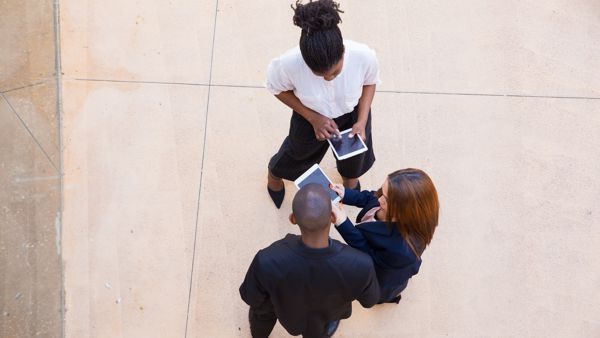 Learn More About How We Can Help Your Non-Profit